Tomasz Sawczuk
---
Z Yaschą Mounkiem rozmawia Tomasz Sawczuk
---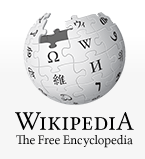 Yascha Mounk – Early life
Mounk was born in Munich. His mother is Jewish, and had been granted permission to leave Poland in 1969. He has said he felt like a stranger in Germany, and though German is his native language, he never felt accepted as a "true German" by his peers.[2]
Mounk received a BA degree in History from Trinity College (Cambridge). He then received a PhD from Harvard University in the United States. He remained in the States, as a lecturer on Government, and was named a Senior Fellow in the Political Reform Program at New America.[3]
Amerykański politolog urodzony w Niemczech, pracuje w Johns Hopkins School of Advanced International Studies. Felietonista magazynu "Slate". Jego najnowsza książka "The People vs. Democracy" ukaże się po polsku w serii Biblioteka Kultury Liberalnej. Twitter: @yascha_mounk
---
Tomasz Sawczuk
dziennikarz działu politycznego "Kultury Liberalnej". W serii Biblioteka Kultury Liberalnej ukazała się jego książka "Nowy liberalizm. Jak zrozumieć i wykorzystać kryzys III RP". Twitter: @tomasz_sawczuk
---
"Wiele z państw europejskich całkiem dobrze radziło sobie z liberalną częścią systemu, czyli z gwarantowaniem rządów prawa oraz ochroną praw jednostkowych. Ale kiepsko szło im z częścią demokratyczną, czyli z przekładaniem preferencji wyborców na politykę publiczną. To właśnie niedemokratyczny liberalizm", mówi politolog Yascha Mounk.
Tomasz Sawczuk: Pana książka nosi tytuł "Lud kontra demokracja". Kto wygrywa?
Yascha Mounk: [śmiech] Tytuł jest ironiczny. Populiści często twierdzą, że mówią w imieniu ludzi, ale w praktyce niszczą demokrację i nie dotrzymują obietnic, które złożyli. Mam więc nadzieję, że zarówno ludzie, jak i demokracja, mogą wygrywać jednocześnie.
W książce mówi pan o dwóch zagrożeniach dla liberalnej demokracji. Są to demokracja nieliberalna oraz niedemokratyczny liberalizm. Dlaczego uważa pan, że warto podkreślić znaczenie obu tych modeli politycznych?
Możemy zrozumieć wzrost popularności ruchów populistycznych jedynie wówczas, gdy nie będziemy myśleć o ich wyborcach jako obłąkanych, pogrążonych w nienawiści czy kierowanych tajemniczymi przesłankami, których nie da się przeanalizować.
W książce próbuję wyjaśnić niektóre z głębokich, strukturalnych źródeł sukcesów populistów. Jeden z nich to głęboko zakorzenione wśród wielu osób poczucie, że są ignorowani przez system polityczny, że nie mają silnego głosu, a to, co myślą i mówią, nie ma wielkiego znaczenia.
Oznacza to, że aspiracje naszego systemu politycznego nie zostały w pełni zrealizowane. Wiele z państw europejskich całkiem dobrze radziło sobie z liberalną częścią systemu, czyli z gwarantowaniem rządów prawa oraz ochroną praw jednostkowych. Ale kiepsko szło im z częścią demokratyczną, czyli z przekładaniem preferencji wyborców na politykę publiczną. To właśnie niedemokratyczny liberalizm.
Yascha Mounk, / Wikipedia
Droga wiodła od niedemokratycznego liberalizmu do nieliberalnej demokracji?
W reakcji na zaistniałą sytuację populiści często ustanawiają, przynajmniej na pierwszym etapie, jakąś formę nieliberalnej demokracji, co pozwala ich zdaniem realizować preferencje większości wyborców.
W niektórych sprawach taka ocena rzeczywiście ma uzasadnienie. Ale populiści zaczynają jednocześnie oczerniać mniejszości, podważać rządy prawa, atakować niezależność instytucji politycznych do takiego stopnia, że zagraża to jednostkowej wolności. Ostatecznie – i taka idea stoi za tytułem mojej książki – ich polityka obraca się przeciwko ludziom, w imieniu których była rzekomo prowadzona.
A dlaczego odpowiedzią na niedemokratyczny liberalizm była nieliberalna demokracja, a nie po prostu bardziej demokratyczna forma liberalizmu?
Myślę, że elity polityczne popełniły poważne błędy. Wiele osób próbowało sprawić, by system polityczny stał się bardziej demokratyczny. Wiele osób próbowało także przełożyć popularne postulaty na działania rządu. Ale znaczna część elit myślała o swojej roli w kategoriach grupy, która powinna opierać się rzekomo irracjonalnym żądaniom opinii publicznej. To był po prostu błędny sposób postrzegania roli elit w demokracji.
Przykładowo, moje osobiste poglądy na imigrację są na lewo od głównego nurtu opinii publicznej w państwie takim jak Niemcy, gdzie dorastałem. Kiedy jednak widzę, że rok po roku coraz większa grupa Niemców domaga się ograniczenia imigracji, a system polityczny nie tylko nie odpowiada na tę potrzebę, ale wręcz z dumą ją ignoruje, obserwacja ta pomaga zrozumieć, dlaczego coraz większa grupa wyborców ma ochotę zagłosować na kogokolwiek, kto zechc
Yascha Mounk – Znaczna część elit myślała o swojej roli w kategoriach grupy, która powinna opierać się rzekomo irracjonalnym żądaniom opinii publicznej. To był po prostu błędny sposób postrzegania roli elit w demokracji.
Jak wyobraża pan sobie odpowiedź na te zagrożenia? Publikuje pan podcast o tytule "The Good Fight", co sugeruje rodzaj politycznego aktywizmu. Czy potrzebujemy w polityce zmiany nastawienia, czy raczej zmian instytucjonalnych?
Myślę, że potrzebujemy jednego i drugiego. Nie możemy oszczędzać się w naszej walce przeciwko siłom populistycznym, które próbują przejąć kontrolę nad mediami, atakować sądy czy utrudniać działania opozycji w parlamencie, tak jak to widzimy w Polsce. To jest element aktywistyczny.
Jednocześnie musimy pokazać, że inaczej niż populiści, którzy ostatecznie zdradzają interes wyborców, jesteśmy w stanie zrozumieć, uszanować i wziąć na poważnie obawy ludzi. W tym zakresie odpowiedzi muszą być dostosowane do tematów. Oznacza to, na przykład, ograniczenie roli instytucji technokratycznych czy prowadzenie takiej polityki ekonomicznej, która gwarantuje, że bogacze i wielkie korporacje grają z innymi na równych zasadach.
Może to także oznaczać zmiany w polityce imigracyjnej. W dalszym ciągu będę argumentował za wartością pewnych form imigracji. Ale akceptuję to, że muszę przekonywać do tego w sferze publicznej i dopóki nie uda mi się przekonać do mojego stanowiska pozostałych obywateli, mają oni prawo do popierania innej polityki – tak długo, jak nie gwałci ona indywidualnych praw.
W artykule dla "New York Timesa" przekonywał pan, że potrzebujemy obecnie liberalnego nacjonalizmu. Czy może pan wyjaśnić, co miał pan na myśli?
Pochodzę z rodziny, która ucierpiała na skutek rasizmu, antysemityzmu i ekscesów nacjonalizmu…
Stąd moje pytanie. Z perspektywy amerykańskiej tego rodzaju pogląd nie musi się wydać bardzo kontrowersyjny, ponieważ w Stanach Zjednoczonych kwestię narodowości pojmuje się raczej w bliskim związku z konstytucyjnymi prawami niż w terminach przynależności etnicznej. Wychowywał się pan jednak w Niemczech, gdzie temat nacjonalizmu odbierany jest na pewno inaczej.
Są tutaj dwie kwestie. Niektórzy próbują rozdzielić patriotyzm od nacjonalizmu. Mówią, że dobrze jest być patriotą, a straszne jest być nacjonalistą. Myślę, że są to sztuczki słowne, które nie pomagają w magiczny sposób zmienić świata.
Oba terminy dotyczą fenomenu społecznego, który może mieć pożyteczne skutki albo zdegenerować się do formy, która prowadzi do okropnych tragedii. Ludzie mają głęboko zakorzeniony instynkt identyfikowania się ze swoją grupą. Instynkt ten prowadził w historii do strasznych wojen, prowadził także do tragedii w historii mojej rodziny. Jestem więc głęboko świadomy zagrożeń. Ale to jest iluzja, że jeśli tylko będziemy patriotami, a nie nacjonalistami, to nigdy nie pojawi się zagrożenie degeneracji naszych działań do czegoś okropnego.
A druga sprawa?
Wydaje mi się, że byłoby naiwnie oczekiwać, że możemy wszyscy całkowicie przezwyciężyć ten grupowy instynkt, że możemy po prostu pokierować swoją wolą w taki sposób, aby w równym stopniu troszczyć się o każdą część świata i każdą osobę, niezależnie od pochodzenia, języka czy kultury. Co więcej, historycznie rzecz biorąc, nacjonalizm akurat pomógł poszerzyć nasze poczucie przynależności, dzięki czemu nie musiało ono obejmować już tylko ludzi mieszkających w tej samej wiosce albo wyznających tę samą religię.
Najlepszy sposób, aby poradzić sobie z zagrożeniami, które płyną z silnego przywiązania do grupowych tożsamości, to poszerzać pojęcie narodu i korzystać z niego w dobry sposób. Jeśli odrzucicie instynkty grupowe i głęboką moc symboliczną, która płynie z polskości, polskiej historii i flagi, zyskają na tym właśnie ci ludzie, którzy chcą użyć tych symboli w niebezpiecznych celach, którzy chcą w imię polskości wykluczać ludzi ze wspólnoty.
rekomendował: Leon Rozenbaum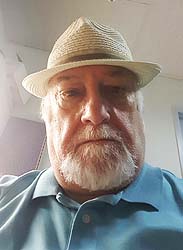 Wróćmy do pytania o zmiany instytucjonalne. Czy widzi pan po stronie lewicy i centrum nowe idee, które pomogłyby uporać się z destabilizacją liberalnej demokracji? A może politycy spoza prawicy po prostu żyją przeszłością i marzą o powrocie starych, dobrych czasów, kiedy konflikt polityczny nie był tak żywy i widoczny, jak teraz?
Jeśli chodzi o podstawowe wartości, na których opiera się system polityczny, czyli próbę pogodzenia indywidualnych wolności i zbiorowej autodeterminacji, są one równie szlachetne i aktualne jak zawsze. Aby przejść do ofensywy, trzeba bronić porządku politycznego w tych obszarach, w których wykonujemy dobrą robotę, a jednocześnie zdawać sobie sprawę z tego, że jesteśmy daleko od pełnego urzeczywistnienia tych wartości. Jest to przecież niesamowicie ambitny zestaw ideałów. Nie jest łatwo ukształtować rzeczywistość w taki sposób, aby ludzie naprawdę mogli mieć poczucie, że są wolni na poziomie indywidualnym, a jednocześnie są w stanie zbiorowo decydować o swoim losie.
W węższym sensie to samo można powiedzieć zarówno o lewicy, jak i centrum. Idea tworzenia gospodarki, która łączy ogromną twórczą moc wolnego rynku z państwem dobrobytu oraz instytucjami dającymi ludziom ochronę – systemu gospodarczego, który pozwala poczuć, że stawki nie są ostateczne, że jeśli stracę pracę, to nie będę żyć w biedzie, a społeczeństwo pomoże mi dostosować się do szybkich przemian gospodarczych – to idea stara, ale wciąż aktualna.
W ciągu ostatnich stuleci i dekad zmienił się jednak kontekst społeczny i kulturowy.
Zmieniają się więc metody, za pomocą których trzeba walczyć o te wartości i starać się o to, żeby mogły być realizowane w rzeczywistości. Potrzeba wiele namysłu nad tym, jak sprawić, aby ludzie dostrzegali, że lewicowym i centrowym partiom te wartości naprawdę leżą na sercu – to wymaga formułowania odpowiedzi na problemy w sprawach takich jak walka z rajami podatkowymi czy regulacja międzynarodowego handlu.
Jest to prawdziwe także w odniesieniu do kulturowych i społecznych afektów po stronie lewicy i centrum. To ważne, aby zauważyć, że w społeczeństwach Ameryki Północnej i Europy Zachodniej w latach 50. i 60. establishment polityczny był konserwatywny. Być wtedy na lewicy oznaczało domagać się więcej wolności w kulturze. Teraz w wielu miejscach sytuacja się odwróciła. Jeśli alt-prawica może czasem działać w sposób szokujący i celowo trollować liberałów, podobnie jak robiła to w latach 60. skrajna lewica, to jest tak dlatego, że to ona jest teraz siłą, która buntuje się przeciwko establishmentowi.
Aby się z tym uporać, musimy stać się trochę bardziej samoświadomi w kwestii tego, co to znaczy działać w imieniu zwykłych ludzi. Siły lewicowe i liberalne, które miały działać w imieniu ludzi, zaczęto postrzegać jako wcielenie snobistycznego establishmentu o wiecznie skwaszonym wyrazie twarzy, który będzie patrzeć z góry na każdego, kto nie dostosowuje się do przyjmowanych przezeń norm kulturowych, nie jest tak przywiązany do tego, by wyznawać wszystkie słuszne poglądy i używać wszystkich słusznych fraz. Ta zmiana pociągnęła za sobą straszne straty polityczne po stronie lewicy i centrum w wielu demokratycznych krajach.
Yascha Mounk – Ludzie nie wezmą naszych propozycji poważnie, jeśli zostaną one przedstawione z emocją i w tonie właściwym dyrektorowi szkoły, który daje wykład swoim uczniom.
Może się wydać, że wiele z tego, o czym pan mówi, dotyczy kwestii komunikacji z wyborcami czy retoryki. W książce wspomina pan jednak o trzech zasadniczych filarach, które stabilizowały demokrację w przeszłości, a które przestały ją podtrzymywać. Chodzi o stały wzrost poziomu życia obywateli, obecność dominującej grupy etnicznej lub rasowej w społeczeństwie, a także model komunikacji publicznej, który przeszedł rewolucję za sprawą internetu i mediów społecznościowych. Czy widzi pan po stronie polityków odpowiednią reakcję na te problemy?
Nie, nikt nie ma obecnie właściwej odpowiedzi na te wyzwania. Z pewnością nie chciałbym odwracać od nich uwagi i wspominałem już o potrzebie odnowienia państwa dobrobytu, aby ponownie dawało ludziom poczucie bezpieczeństwa. Lewica i centrum potrzebują znacznie lepszych rozwiązań w odniesieniu do problemu, jakim jest strach wielu ludzi przed tym, że przyszłość będzie gorsza, a oni nie są już tak potrzebni i szanowani w społeczeństwie, jak niegdyś byli.
Ale ludzie nie wezmą naszych propozycji poważnie, jeśli zostaną one przedstawione z emocją i w tonie właściwym dyrektorowi szkoły, który daje wykład swoim uczniom.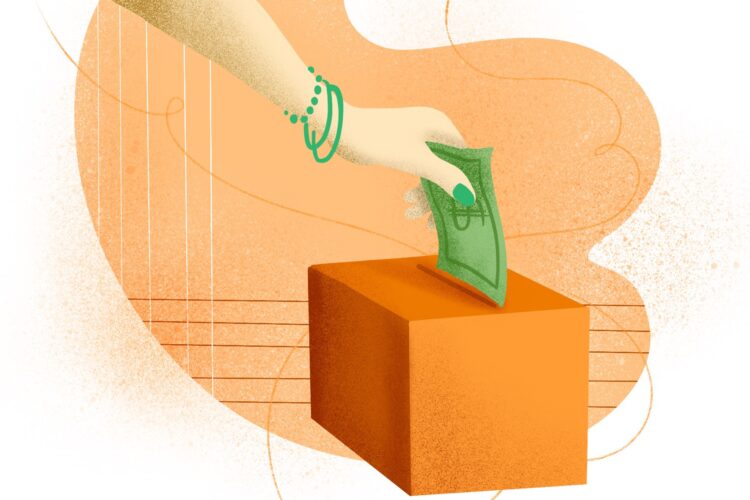 Ilustracja: Ewelina Kolk
Wiele osób na lewicy zarzuca bardziej umiarkowanym politykom i komentatorom, że po prostu chcą być mili dla wyborców populistów, ale w praktyce próbują zagłaskać istniejące problemy, kiedy w istocie potrzeba odważnych zmian w systemie podatkowym, fundamentalnych przemian ekonomicznych i politycznych. Może powinniśmy być bardziej radykalni?
Wydaje mi się, że byłoby dziwnie mówić o tych sprawach w kategoriach albo-albo. W swojej książce nawołuję do tego, by likwidować luki podatkowe, które pozwalają bogatym obywatelom europejskich demokracji unikać opodatkowania poprzez wylegiwanie się w odpowiednim wymiarze czasu na plaży na Bahamach. Opodatkowanie powinno być powiązane z obywatelstwem w taki sposób, że jeśli zamierzasz w dalszym ciągu czerpać korzyści z praw i wolności, które ono daje, powinieneś także płacić w tym kraju podatki. Państwa narodowe mają zresztą znacznie więcej środków do tego, by domagać się uczciwego działania od wielkich korporacji, niż na ogół sądzimy. Mają przecież kontrolę nad terytorium. Jeśli Apple chce sprzedawać iPhone'y w Berlinie czy Warszawie – i bardzo dobrze! – to rząd może określić warunki podatkowe, pod jakimi jest to legalne.
Zgadzam się więc z tym, że nie wystarczy zmiana sposobu mówienia. Potrzeba także realnych odpowiedzi na przemiany ekonomiczne ostatnich dekad, co będzie obejmowało zmiany w międzynarodowym systemie podatkowym, a także w systemach podatkowych poszczególnych krajów. Ale trzeba także szukać dróg łączności z wyborcami, aby pokazać im, że polityka naprawdę przejmuje się ich losem.
---
---