Masha Gessen
---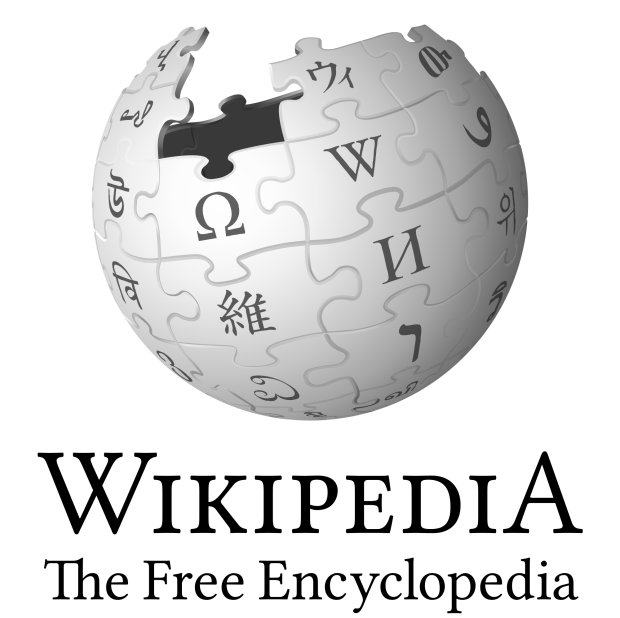 Masha Gessen (born Maria Alexandrovna Gessen (Russian: Мари́я Алекса́ндровна Ге́ссен, IPA: [maˈrʲijə ɐlʲɪkˈsandrəvnəˈɡʲesən]) 13 January 1967) is a Russian-American journalist, author, translator[2][3] and activist who has been an outspoken critic of the President of Russia, Vladimir Putin and the President of the United States, Donald Trump.[4]
Gessen has written extensively on LGBT rights. Described as "Russia's leading LGBT rights activist,"[5] she has said that for many years she was "probably the only publicly out gay person in the whole country."[6]
Gessen writes primarily in English but also in her native Russian. In addition to being the author of several non-fiction books, she has been a prolific contributor to such publications as The New York Times, The New York Review of Books, The Washington Post, the Los Angeles Times, The New Republic, New Statesman, Granta, Slate, Vanity Fair, Harper's Magazine, The New Yorker, and U.S. News & World Report. Since 2017, she has been a staff writer for The New Yorker.
Gessen worked as a translator on the FX period drama The Americans.[3]
Early life and education
Gessen was born into a Jewish family in Moscow to Alexander and Yelena Gessen.[2] In 1981, when Gessen was a teenager, she and her family moved to the United States.[7] As an adult in 1991, she moved to Moscow, where she worked as a journalist.[7] Gessen holds both Russian and US citizenship. Her brothers are Keith, Daniel and Philip Gessen.[8]
Gessen briefly attended Rhode Island School of Design and Cooper Union to study architecture.
---

Masha Gessen (Tanya Sazansky)
Jej pieniądze pochodziły z gry w karty – była oszustką karcianą. On skupiał się na filozofii. Przez całe miesiące tłumaczył jej nietzscheańskie pojęcie dionizyjskości.
Finaliści 10. edycji Nagrody im. Ryszarda Kapuścińskiego za Reportaż Literacki
W 1984 roku trzydziestoletnia Jewgienija Debrianska organizowała sylwestra. Była samotną matką ze Swierdłowska – największego miasta na Uralu. Uważała siebie za niewykształconą prowincjuszkę – nigdy nie studiowała, miała za to pieniądze i kontakty oraz urodę, co w zdecydowany sposób rozbudzało w niej ambicję, żeby w Moskwie zostać kimś. Jej pieniądze pochodziły z gry w karty – była oszustką karcianą, zatem kimś wyjętym spod prawa. Znajomości zawdzięczała nieprawdopodobnemu pochodzeniu: była nieślubną córką zasłużonego bonzy partyjnego z Moskwy. Miała niepospolitą urodę – niezwykle szczupła, z wydatnym nosem oraz krótkimi ciemnymi włosami, które asymetrycznie opadały jej na twarz o rzeźbionych rysach, mówiła głębokim, przepalonym barytonem. Szczególne połączenie tych niezwykłych cech sprawiło, że Jewgienija mogła mieszkać w ogromnym apartamencie przeznaczonym dla nomenklatury przy ulicy Gorkiego, centralnej arterii Moskwy.
***
W sylwestra mieszkanie stopniowo wypełniało się gośćmi, którzy mieli albo zostać do rana, do ponownego otwarcia metra, albo pić, palić i rozmawiać jeszcze cały następny dzień, a może nawet kolejny. To moskiewska cyganeria – balangowicze, handlarze operujący na czarnym rynku, intelektualiści. Niektórzy byli pisarzami, inni artystami, jeszcze inni czuli swoją przynależność do grupy, dlatego że działali w szarej strefie albo dlatego że organizowali udane imprezy. Niektórzy z nich może czytali "Rok 1984" Orwella lub "Czy Związek Radziecki przetrwa do roku 1984?" Amalrika, co tylko dodawało pikanterii bojowym nastrojom. Bardzo młoda ambitna aktorka przybyła otoczona wianuszkiem adoratorów. Zaraz po wejściu do mieszkania jeden z nich odłączył się od grupy. Zamiast iść dalej do kuchni, usiadł na samotnym krześle w przedpokoju. Wyglądał, jakby dopiero co przekroczył dwudziestkę. Poprosił gospodynię o szklankę wody.
***
Jewgienija przyniosła mu ją. A on pociągnął łyk i spytał: "Czy pani wie, kiedy na wargach zakwitają fiołki?". Nie miała zielonego pojęcia, o co mu może chodzić, ale ogromnie się jej to spodobało. Zachwyciło ją, że potrafi powiedzieć coś tak ewidentnie pięknego i jednocześnie równie niezrozumiałego. Został na następny dzień i potem jeszcze na następny, na trzy lata – aż przestała go kochać.
Nazywał się Aleksandr Dugin. Pochodził z rodziny, którą obydwoje uważali za najnudniejszą z możliwych – jego ojciec, inżynier z wykształcenia, pracował dla KGB w jakimś sekretnym, bynajmniej nie spektakularnym charakterze. Mama była urzędniczką w ministerstwie zdrowia. Babcia pełniła funkcję dziekana w Wyższej Szkole Partyjnej – fabryce produkującej aparatczyków, zajmującej parę kwartałów miasta dosłownie kilka minut drogi od mieszkania, które obecnie dzielili Jewgienija i Dugin.
Połączyła ich nie tylko wzajemna miłość, ale też chyba nawet bliżej związała wspólna nienawiść do radzieckiego systemu. W 1985 roku Dugin, który pozwalał swojej wyobraźni na bardziej ryzykowne wolty niż Jewgienija, po ogłoszeniu przez Gorbaczowa pierestrojki oświadczył, że Związek Radziecki się kończy. Tego roku urodził im się syn. Nazwali go Artur, na część Rimbauda.
Jewgienija uczyła się od Dugina francuskiego i angielskiego, bo twierdził, że książki należy czytać w oryginale. Kiedy się poznali, miał dwadzieścia dwa lata i wyrzucono go z politechniki. Opanował już francuski, angielski i niemiecki. Teraz potrzebował dwóch tygodni, by poznać kolejny język europejski. Uczył się go, pochłaniając książki, a Jewgienija z nim, kiedy na zmianę łapali sens kolejnych zdań. Dopóki kochała Dugina, nigdy nie męczyło jej brzmienie niezrozumiałych dla niej słów. Pierwszą książką, jaką z nim przeczytała po angielsku, był "Portret Doriana Graya".
***
Pieniądze do domu nadal przynosiła Jewgienija, ale obydwoje zgadzali się, że z nich dwojga pracuje Dugin. Wstawał wcześnie rano, zjadał, co udało mu się znaleźć w kuchni, i na osiemnaście godzin zasiadał przy biurku. Pustka, którą starał się wypełnić czytaniem, była ogromna. Skupiał się na filozofii. Przez całe miesiące tłumaczył Jewgienii nietzscheańskie pojęcie dionizyjskości – zachwyciła ją koncepcja formowania chaosu, zdawała się idealnym antidotum na przygniatającą nudę reżimu, która ich otaczała. Wówczas Aleksandr oświadczył jej, że znalazł filozofa, o którym nikt nigdy nie słyszał, a który znacznie rozwinął myśli Nietzschego. Ów filozof nazywał się Heidegger.
***
Pierwsze tłumaczenie pism Heideggera – dosłownie dwadzieścia stronic – ukaże się w Rosji dopiero w 1986 roku. Dugin, który nie miał żadnych związków z jakąkolwiek radziecką instytucją, a w związku z tym pozbawiony był również dostępu do bibliotek, nie licząc jakiejś malutkiej w sąsiedztwie, nie był w stanie odnaleźć dzieł Heideggera w oryginale. W końcu udało mu się kupić mikrofilm z "Byciem i czasem". Ponieważ nie miał czytnika mikrofilmów, sklecił sobie rzutnik, wykorzystując radziecką technikę stosowaną do pokazywania w domu krótkich filmików, również rysunkowych, na taśmie 35 milimetrów, na ręczną korbkę, by wyświetlać mikrofilm na blacie biurka. Kiedy już się uporał z "Byciem i czasem", przestał widzieć bez okularów. Ale właśnie skończył czytać tekst fundamentalny dla jego filozofii i reszty życia.
---
Masha Gessen, "Będzie to, co było. Jak totalitaryzm odradza się w Rosji", przełożyły Magdalena Iwińska, Hanna Faryna-Paszkiewicz, wyd. Prószyński i S-ka, 2018
---
---