KRZYSZTOF BURNETKO
---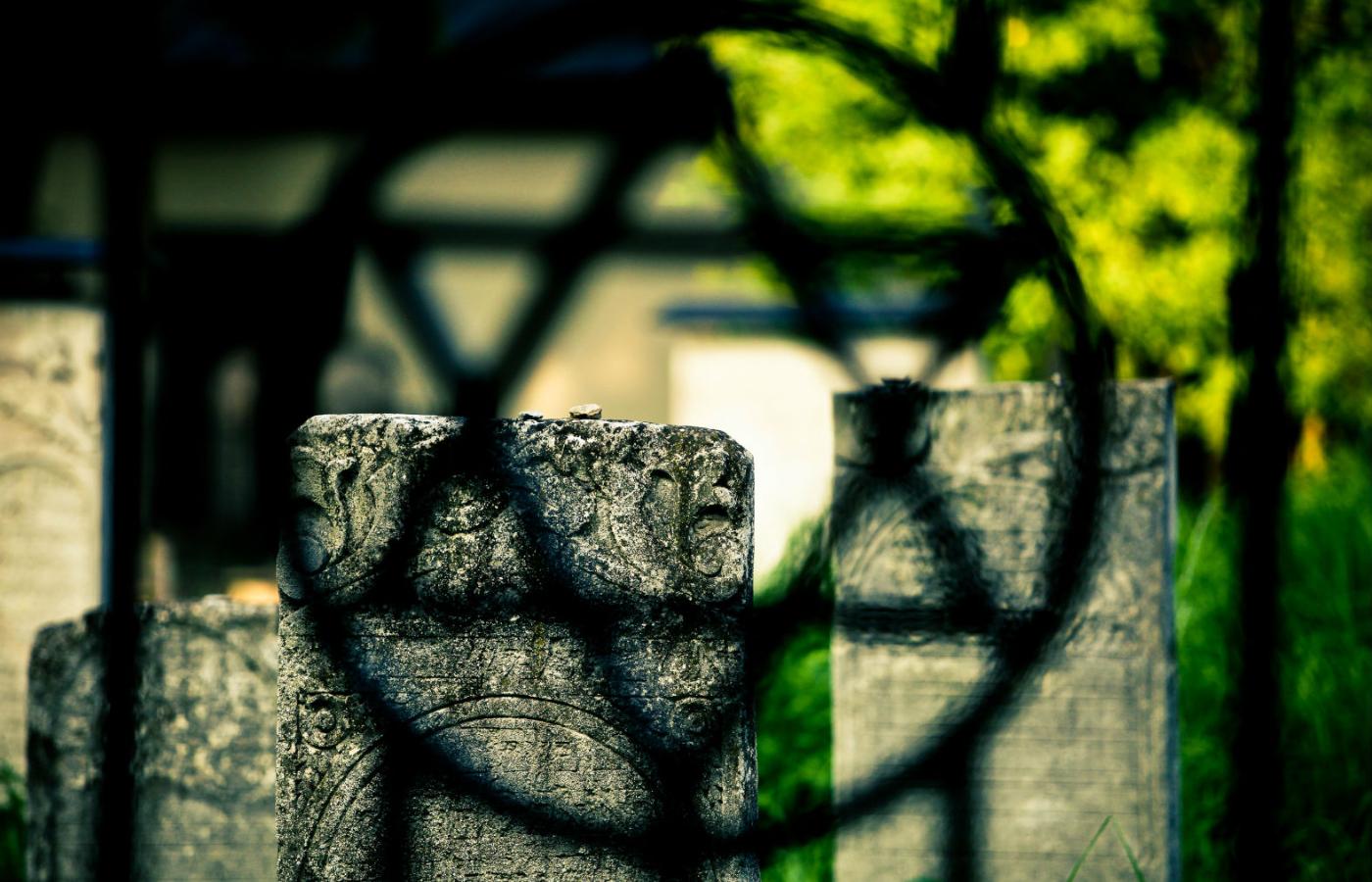 Mariusz Cieszewski/MSZ / Flickr CC by SA

Proces przeciwko autorom monografii "Dalej jest noc" – wbrew intencjom pozywających – może i powinien stać się okazją do udokumentowania raz jeszcze rozmaitych postaw Polaków wobec Żydów podczas okupacji.
Pani Filomena Leszczyńska – licząca, co tu akurat ważne, 79 lat – zdecydowała się pozwać przed sąd prof. Barbarę Engelking i prof. Jana Grabowskiego. Swego czasu ogłosiła tę informację TVP Info, a teraz potwierdziła "Gazeta Wyborcza".

Przypomnijmy, że są to historycy, autorzy monografii "Dalej jest noc. Losy Żydów w wybranych powiatach okupowanej Polski" (2018). Praca liczy blisko 1,7 tys. stron. Dwutomowe wydawnictwo jest podsumowaniem kilkuletniego projektu badawczego "Strategie przetrwania Żydów podczas okupacji w Generalnym Gubernatorstwie, 1942–1945". Przedsięwzięcie firmuje Centrum Badań nad Zagładą Żydów IFiS Polskiej Akademii Nauk. Książka jest precyzyjnym, opartym m.in. na kwerendzie archiwalnej i wspomnieniach ocalałych opisem losów żydowskich, ale i siłą rzeczy postaw Polaków wobec sąsiadów.
Pani Leszczyńska jest bratanicą (więc nie tak bliską w sumie krewną – co znowu może być znamienne) bohatera jednej z cytowanych w książce relacji. Jej wujek Edward Malinowski, sołtys wsi Malinowa, miał pomóc w 1942 r. uciekinierce z getta w Drohiczynie Esterze Drogickiej. Tyle że równocześnie ją ograbił, a na dodatek był "współwinny śmierci kilkudziesięciu Żydów, którzy ukrywali się w lesie i zostali wydani Niemcom". Drogicka relacjonowała te zdarzenia w 1996 r. dla wideoarchiwum Shoah Foundation Stevena Spielberga. Po wojnie zeznała mimo wszystko na korzyść Malinowskiego.
Reduta Dobrego Imienia wspiera panią Filomenę
Pani Filomena poczuła się urażona tak przedstawioną historią wuja. Jej zdaniem w książce naruszono "prawo do kultu pamięci o osobie zmarłej", "prawo do dumy i tożsamości narodowej", "prawo do niezakłamywanej historii II wojny światowej", "prawo do nienaruszania czci", "prawo do otrzymywania rzetelnych informacji z opłacanych przez nią badań historycznych". Od autorów monografii żąda, co znowu jest istotne, nie tylko przeprosin. Chce również, aby przyznali, że ich celem było oskarżenie Polaków o mordowanie Żydów, i w tym właśnie celu użyli "zmanipulowanej historii" o Edwardzie Malinowskim.
Panią Filomenę w operacji wspiera Reduta Dobrego Imienia – Polska Liga Przeciw Zniesławieniom kierowana przez Macieja Świrskiego. Domagała się ona m.in. sprostowań w przypadku sformułowań "polskie obozy zagłady". Interweniowała też w sprawie nagrodzonego Oscarem filmu "Ida", bo uznała, że może "wywołać w widzach fałszywe przeświadczenie, że to Polacy wymordowali europejskich Żydów".
Świrski swego czasu był też wiceprezesem powołanej przez Beatę Szydło Polskiej Fundacji Narodowej, która miała – jak deklarowała ówczesna premier – "pokazywać Polskę piękną, przyjazną i ambitną, w której są możliwości, wspaniali ludzie i pomysły". I "zdobywać świat!". Zasłynęła m.in. kampanią billboardową dotyczącą sądownictwa, finansowaniem tzw. rejsów patriotycznych oraz pomysłem rozsyłania po świecie albumu o Janie Pawle II.
Świrski doradzał ponadto ministrowi Piotrowi Glińskiemu. I, co znowu charakterystyczne, popierał nowelizację ustawy o IPN, przewidującą karanie więzieniem każdego, "kto publicznie i wbrew faktom przypisuje Narodowi Polskiemu lub Państwu Polskiemu odpowiedzialność lub współodpowiedzialność za popełnione przez III Rzeszę Niemiecką zbrodnie nazistowskie". Zostało to w świecie (m.in. w USA i Izraelu) uznane za próbę ograniczenia swobody badań naukowych i dyskusji o Holokauście.
Teraz Świrski chce być powołany na świadka w procesie przeciwko naukowcom z Centrum Badań nad Zagładą Żydów. Utrzymuje, że jego Reduta odkryła "nieprawdziwe informacje w książce", dotarła do Filomeny Leszczyńskiej i chce udowodnić, że Edward Malinowski "był niewątpliwie bohaterem".
Proces ma zastraszyć innych?
Pozwani odpowiadają spokojnie, że krewna Malinowskiego ma prawo wnieść pozew, a oni bronić swoich twierdzeń. "Do sądu należy reszta". Wszystko – a zwłaszcza aktywność Macieja Świrskiego – świadczy jednak o tym, że sprawa ma zwyczajnie polityczny podtekst. Procesy polityczne mogą zaś mieć tzw. efekt mrożący, czyli służyć zastraszeniu niepokornych obywateli, którzy też mogliby chcieć publicznie głosić niesłuszne wedle władzy poglądy. Na to zwykle liczą wytaczający je funkcjonariusze państwa czy też ich służalczy zwolennicy.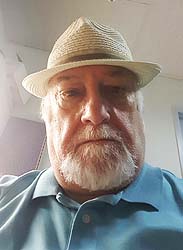 rekomendował: Leon Rozenbaum
Często jednak procesy o przekonania miewały swoje plusy: działo się to wtedy, gdy oskarżeni wykorzystywali je do ponownego zaprezentowania swoich nieprawomyślnych rzekomo tez i publicznego ich uzasadnienia.
Maciej Świrski ma znikome, by nie powiedzieć: żadne kompetencje do kwestionowania ustaleń poczynionych przez autorów "Dalej jest noc". Pozycja naukowa – i to na poziomie międzynarodowym – Barbary Engelking i Jana Grabowskiego nie jest w kręgach specjalistów zajmujących się Zagładą kwestionowana. A jednym z jej wyznaczników jest poziom ich umiejętności metodologicznych – zwłaszcza dotyczących kwerendy i oceny źródeł.
Świrski przeszarżował i już teraz się ośmieszył. Ale oby się zdziwił, kiedy przed sądem i w świetle relacjonujących proces kamer zostanie jeszcze boleśniej obnażony. Chyba że z góry uznał, że zważywszy na linię propagandową i trendy personalne obecnej ekipy rządzącej, i tak mu się to opłaci.
---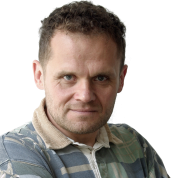 Krzysztof Burnetko – Krakus. Absolwent prawa Uniwersytetu Jagiellońskiego. W PRL był opozycyjnym dziennikarzem, w latach 1988-2005 pracował w "Tygodniku Powszechnym". Od 2005 r. związany z "Polityką". Autor lub współautor kilkunastu książek m.in. "Kapuściński: Nie ogarniam świata", "Marek Edelman. Życie. Po prostu" oraz zbioru esejów "Nasza Historia. 20 lat RP.pl". Odznaczony Złotym Krzyżem Zasługi (2011) oraz Krzyżem Kawalerskim Orderem Odrodzenia Polski (2015). Pasjonat narciarstwa, historii, akustycznego jazzu i starego rocka.
---
---