REDAKCJA
---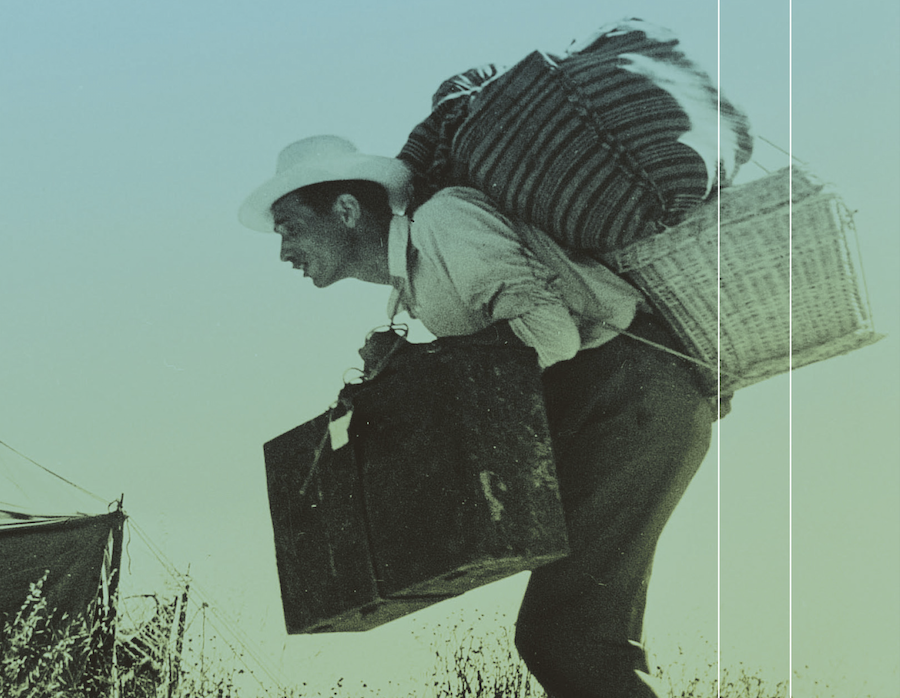 Fragment okładki "Polanim. Z Polski do Izraela"
21 SIERPNIA UKAZAŁA SIĘ KSIĄŻKA KAROLINY PRZEWROCKIEJ-ADERET "POLANIM. Z POLSKI DO IZRAELA". PONIŻEJ PREZENTUJEMY JEJ FRAGMENT. WIĘCEJ O KSIĄŻCE WE WRZEŚNIOWYM "CHIDUSZU". "POLANIM" BĘDZIE RÓWNIEŻ DO WYGRANIA W NASZYM JESIENNYM KONKURSIE [SZCZEGÓŁY WKRÓTCE].
LODZIJA
Z Bulwaru Rothschilda, kierując się w stronę placu Habima, skręcamy w prawo w ulicę Nahmani. Po jednej i po drugiej stronie bielą się kamienice, wzrok przyciągają proste linie fasad, miniaturowe ogródki, półokrągłe balkony, brzuchy krat osłaniających okna na parterze. Jest gorący i duszny wieczór. Zapach perfum ciąży nad pobliskimi knajpkami, w koronach palm, ciężkich od daktyli, buszują nietoperze. Ktoś na kogoś krzyknął, ktoś zarzucił parę trampek na przewody linii energetycznej. W śmietniku po prawej biją się koty.
Ni stąd, ni zowąd na wysokości przecinającej Nahmani ulicy Goldberga wyrasta budynek inny od pozostałych. Dwupiętrowy, z szarej i czerwonej cegły, ze spadzistym dachem, kompletnie nieprzystający do białych willi wokół, do pogody ani do klimatu. Bo któż tu kładzie spadziste dachy, wznosi domy z czerwonej cegły, jakby to była Europa, a nie środek pustynnego kraju? Ale budynek stoi, nie ma co do tego wątpliwości. I wygląda jak efekt żartu albo pomyłki. 
Jakby usilnie chciano zaszczepić przywieziony na statku kawałek znajomego skądś widoku.
Sara Guter:
– Mój dziadek Benjamin Guter oznajmił babci: "Saro, jedziemy do Palestyny". A parę dni później podpisał ze wspólnikami kontrakt na budowę pierwszej fabryki w Tel Awiwie. Było ich czterech: Braun, Mozes, Guter i Danziger, wszyscy fabrykanci z Łodzi. I tak w 1924 roku powstała Lodzija.
Sara jest do rozmowy przygotowana. Wykłada swoją opowieść jak towar na ladę. Mówi szybko, jakby wszystkie zdania czekały w równych szeregach, gotowe na wybrzmienie.
– Wspólnicy ustalili, że każdy z nich wyłoży po sto tysięcy funtów egipskich, za które kupią między innymi maszyny sprowadzone z Anglii i z Polski. Że wszyscy w różnym czasie wyemigrują do Palestyny i że ich fabryka zajmie się wyrobem skarpetek i swetrów. Umowę spisali w Łodzi przy ulicy Południowej (obecnie Rewolucji 1905 roku), w latach dwudziestych. Tyle wiemy, bo data jest nieczytelna. 
Przedziwne, że w wieku 83 lat można żyć w takim tempie. By umówić się na rozmowę z Sarą, należy do niej zadzwonić trzy tygodnie wcześniej, a potem jeszcze potwierdzić. Jej kalendarz wypełniają spotkania, wykłady, wyloty, co chwila przyjeżdża ktoś z kamerą lub dyktafonem. Sara korzysta przy tym z najnowszych technologii, używa smartfona, obsługuje rodzinną stronę internetową, wysyła zdjęcia przez Jumbo Mail. Nietypowo jak na mieszkankę domu spokojnej starości Ahuzat Poleg opodal Netanii, gdzie życie powinno już zwalniać. Ale u Sary i jej męża Uziego Davidsona z jakiegoś powodu nie chce.
To nie jest tak, że je sobie wybrała. Kto życzyłby sobie ekscytującego życia, jeśli miałoby ono oznaczać zgodę na chwile wypełnione śmiertelnym strachem? Nie ona. Na przykład w lipcu 1976 roku nie wsiadłaby do samolotu, gdyby wiedziała, że za kilka godzin zostanie porwany. Że przez kilka dni ona, jej mąż i dwójka dzieci będą przetrzymywani na lotnisku w Ugandzie, a następnie odbici z rąk porywaczy w tajnej operacji izraelskiego wojska i Mosadu, która przejdzie do historii pod nazwą Operacja Entebbe. Nikt nie chciałby narażać na takie doświadczenie swoich najbliższych, nawet jeśli wiele lat później miałby stać się z tego powodu bohaterem telewizyjnych talk-show. A wiele lat później napisać o tym książkę.
Nie, wręcz przeciwnie. Sara pamięta czasy sprzed powstania państwa Izrael, gdy była młoda. Dorastała w grupach młodzieżowych, marzenia były proste: zamieszkać w kibucu, potem wstąpić do Hagany czy Palmachu. I nawet późniejsze, gdy pracowała spokojnie jako sekretarka zarządu izraelskiej firmy energetycznej i nie wiedziała jeszcze, co ją spotka. Nie interesowały jej nawet rodzinne fabrykanckie historie. Ani Lodzija, ani dziadek, ani polskie korzenie. 
I wtedy nastąpił zwrot akcji. W archiwum Lodzii znalazła dokumenty założycielskie fabryki przy ulicy Nahmani. Sygnowane przez dziadka Gutera nie pozostawiały wątpliwości, że zarządzał niemałym majątkiem. Zaczęła sobie przypominać historie, które przypadkiem słyszała w dzieciństwie. O fabryce skarpetek, o wspólnikach, o problemach finansowych. Pobiegła na Nahmani, gdzie na próżno szukała wokół budynku informacji. Zaczęła pytać ludzi, zajrzała do internetu. 
Sara:
– Zdziwiłam się. W Wikipedii napisano, że fabrykę założył ktoś inny. Spotykałam się z dziennikarzami i pytałam: znacie jej historię? A oni, że nie wiedzą dokładnie. Pomyślałam, że dłużej tak nie może być. I że na emeryturze poświęcę się opowiadaniu ludziom historii Lodzii, dziadka Gutera i jego wspólników.
– Tak, jestem z Polski. Nie, urodziłam się już w Palestynie, ale pochodzę z dwóch szanowanych łódzkich rodzin: Guterów ze strony ojca, Maliniaków ze strony matki. Maliniak miał fabrykę dykt Gemal przy Naftowej. – Sara była tam niedawno. Budynek stoi pusty, wisi tabliczka "Zakaz palenia". – Był religijny, miał siedmioro dzieci, mieszkanie w pięknej kamienicy przy Zakątnej 13, z balkonami przemienianymi jesienią w kuczki. Dziadek Guter był zagorzałym syjonistą. Z miejsca zakochał się w Herzlu i jeździł za nim z wystąpienia na wystąpienie. Szybko dał się przekonać do wyjazdu z Polski. Miał w głowie wizję i pomysł, wiedział, że w młodej Erec brakuje fabryk, a on w Łodzi zdobył wiedzę i potencjał, który można było wykorzystać. Miał trójkę dzieci. Najstarszy syn Josef, chaluc z prawdziwego zdarzenia, od dawna już mieszkał w Palestynie. 
Do Erec wyjechali jako pierwsi, we trzech: Benjamin Guter, Eliezer Braun i Jehuda Mozes. Pozostali wspólnicy: Meir Danziger, Ichak Schenferber i Mosze Braliński mieli nadzorować budowę fabryki z Łodzi. Pamiętając o mieście, które ich wychowało i wykształciło, postanowili nazwać inwestycję Lodzija. Nazwa wydawała się im oczywista.
Guter chciał, by fabryka wyglądała jak te, które zapamiętał z polskiego miasta. Wbrew dominującemu w owym czasie stylowi. Ba, wbrew zdrowemu rozsądkowi! Wieść niosła, że o miejsce pod budynek kłócił się zażarcie z burmistrzem Dizengoffem, który nie wyobrażał sobie fabryki skarpetek pośrodku powstającego miasta. Guter nie widział w tym problemu i groził, że przeniesie inwestycję do Hajfy.
Postawił na swoim.
Projektem pierwszej telawiwskiej fabryki zajęła się firma Berlin & Passovsky. Wykonawcą zlecenia, podobnie jak prywatnego domu Guterów przy ulicy Ahad ha-Am, był Arie Akiwa Weiss, inicjator "loterii muszlowej", współzałożyciel miasta, wówczas szef Towarzystwa Budowlanego. I to właśnie jego nazwisko zapisało się w pamięci mieszkańców jako założyciela Lodzii. 
Inwestycja była gotowa w 1924 roku. W budynku umieszczono sześć maszyn do szycia i farbowania tkanin. Wokół wzniesiono drewniane crifim, domki dla pracowników. 
Aż do lat trzydziestych Lodzija była największą fabryką w Erec, a jej nazwa stała się synonimem przemysłu tekstylnego. Udowodniła, że przeniesienie żydowskiego interesu z Łodzi do Palestyny może się powieść. O tym nieprawdopodobnym sukcesie mówiono w kategoriach "syjonistycznego aktu", bo właśnie powstały pierwsze miejsca pracy dla mieszkańców Tel Awiwu. 
Z nagrania wywiadu z Chają Oriman, jedną z najstarszych pracownic Lodzii, do którego dotarła ekipa izraelskiego filmu dokumentalnego The Red House(Czerwony Dom): 
– Wszyscy pierwsi pracownicy fabryki byli aszkenazyjczykami, mówili w jidysz z silnym polskim akcentem. Otrzymanie pracy w tej fabryce było dużym osiągnięciem. Warunki były trudne – nie dostawaliśmy żadnych wakacji ani dni wolnych, nawet gdy byliśmy chorzy. Podczas letnich upałów musieliśmy pracować w środku budynku bez wentylacji. Było tak gorąco, że ludzie pracowali przy maszynach boso. Chodziłam tak z domu do fabryki […]. Ale nie było w ogóle strajków, bo to była tak wielka rzecz, pracować w Lodzii.
[…]
Sara:
– Patrzę na zdjęcia mamy z czasów młodości i wszędzie te pończochy! Czy to zima, czy lato! Pamiętam, że nasz dom był pełen walizek i pudeł na kapelusze, bo mama przyjechała do Palestyny jak do Nowego Jorku, z futrami, koronkowymi sukienkami, kapeluszami i biżuterią. Tu życie było proste, ale ona zawsze była wielką damą. Przesiadywała w kawiarniach, dużo czytała, starała się prowadzić taki tryb życia, jak w Łodzi. Podobnie żyło tu wiele europejskich kobiet. 
Tak się złożyło, że to właśnie skarpetki i pończochy zagwarantowały fabryce dobre imię. We wrześniu 1925 roku magazyn "Mischar we tasija" (Handel i przemysł) donosił: "Lodzija jest znakiem nowej ery w dziedzinie tekstyliów. To do niej należy ostatnie słowo w kwestii techniki. Mieści w sobie wszystko to, czego fabryka potrzebuje do szycia". Autor artykułu zwracał uwagę na sprowadzone najnowocześniejsze maszyny. "[…] produkują teraz skarpetki, a w przyszłości będą służyć też innym fabrykom w Izraelu. Skarpetki Lodzija już mają swoją markę […] i powoli wypierają konkurencję lokalną i syryjską". 
W ślad za maszynami przybył do Palestyny ich projektant, łodzianin Eleazar Vardinon-Warszawski, absolwent inżynierii włókienniczej w Niemczech, Czechach i Polsce. A że Izrael jest mały, także brat babci detektywa genealogicznego Gidiego Poraza. Ojciec Sary przyjął Vardinona bardzo gorąco – wszak rodzina Eleazara miała w Łodzi przy Północnej 12 fabrykę swetrów, pończoch i czapek. Po przenosinach do Erec Warszawski stał się pierwszym specjalistą od maszyn włókienniczych i ściśle współpracował z Lodziją. Pomógł też wyposażać inne fabryki, które w międzyczasie wyrastały wśród piasków Palestyny, aż w końcu założył własną. Firma tekstylna Vardinon, oferująca pościele, koce, ręczniki, kołdry i poduszki istnieje w Izraelu do dziś i słynie jako jedna z najlepszych marek.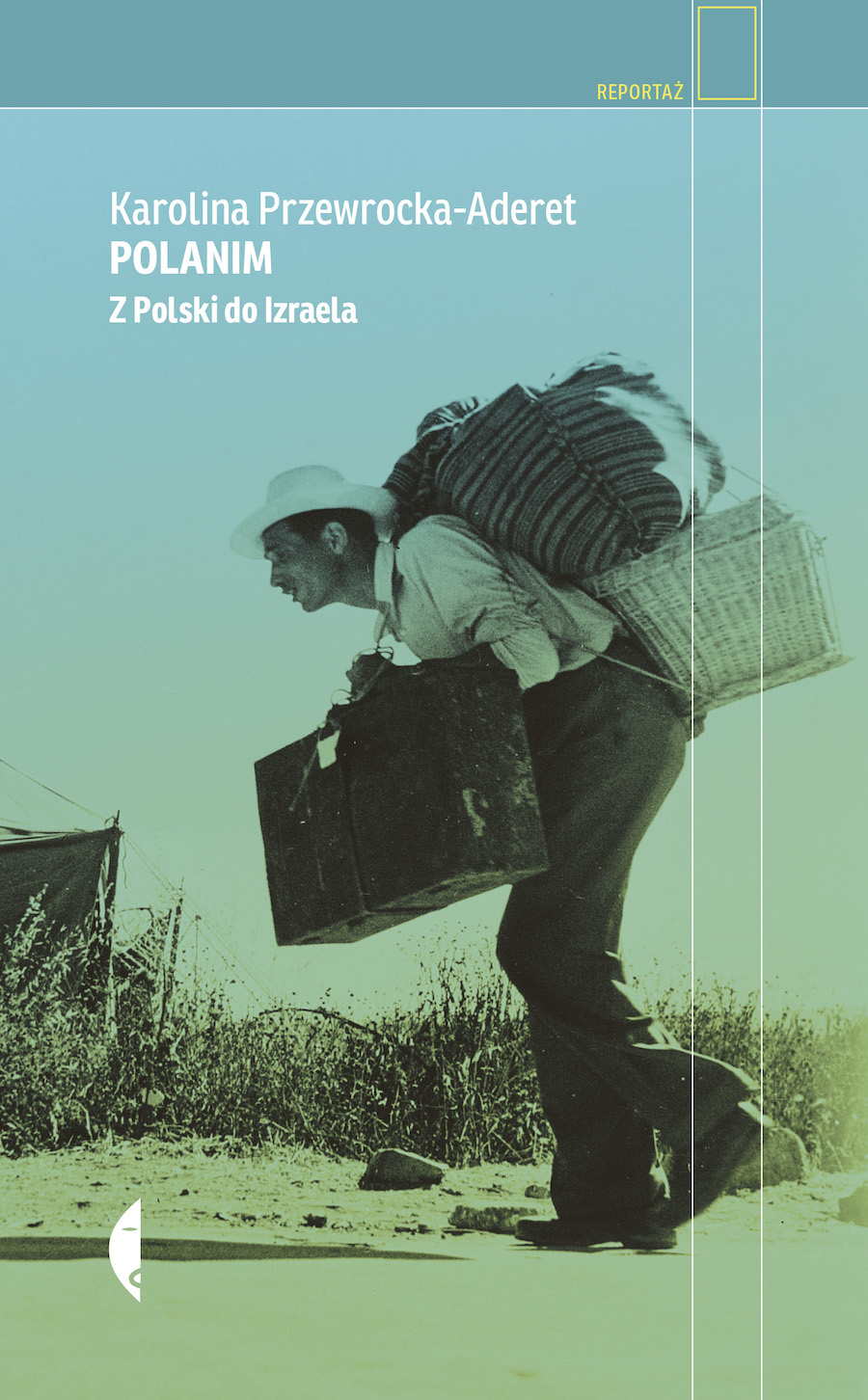 ---
---