MICHAEL SCHUDRICH
---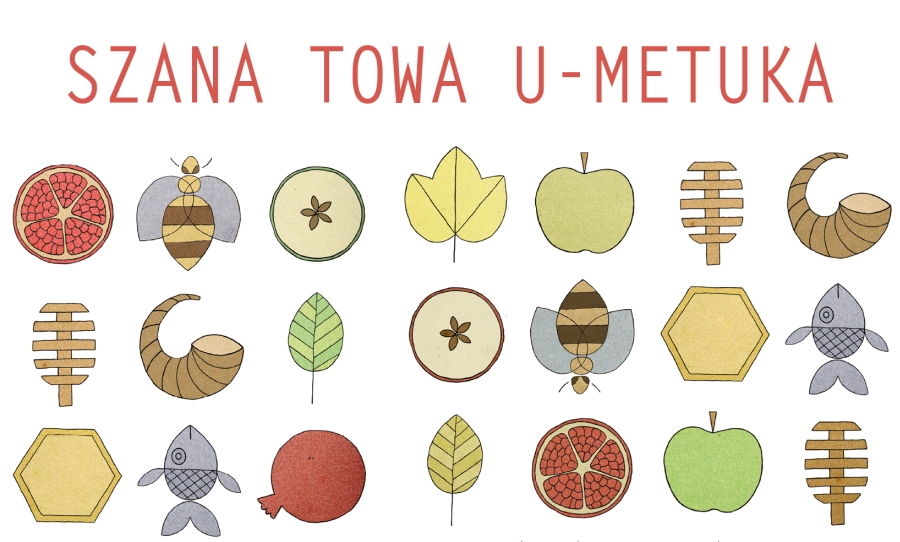 Nadchodzi Nowy Rok, a wraz z nim nowe możliwości i wyzwania. Ten czas zawsze napełnia mnie nadzieją. Być może kolejny rok rzeczywiście będzie lepszy od poprzedniego? Czy możemy na to liczyć? Czy jest szansa na zmianę na lepsze?
W księdze Dwarim czytamy: "Wiekuisty, Bóg wasz, […] uspokoi was od wszystkich wrogów wokoło, i będziecie mieszkali bezpiecznie" (12:10).
Rabin David Moskovitz (znany także jako Gelilay Zahav) pyta: jeśli Bóg "uspokoił nas od wrogów", dlaczego Tora dodaje słowa "i będziecie mieszkali bezpiecznie"? Wydają się one zbędne.
Musimy zrozumieć – wyjaśnia rabin Moskovitz – że fraza "i będziecie mieszkali bezpiecznie" nie odnosi się do naszych wrogów. Chodzi o sposób, w jaki traktujemy siebie nawzajem. Jeżeli przestaniemy ze sobą walczyć, rzucać sobie nawzajem kłody pod nogi i wbijać nóż w plecy; jeśli w końcu zamiast tracić energię na udowadnianiu innym, że nie mają racji, zaczniemy z nimi współpracować i wspólnie tworzyć – wtedy "mieszkać będziemy bezpiecznie". Kiedy w końcu nauczymy się działać razem i szanować siebie nawzajem – zaczniemy mieszkać bezpiecznie – wtedy Bóg "uspokoi nas od wrogów".
Już dawno nie obserwowaliśmy tylu przejawów antysemityzmu, co w mijającym roku. Nie mam na myśli tylko Polski, ale całą Europę, a nawet Stany Zjednoczone. Czujemy się bardziej narażeni na niebezpieczeństwo niż w ciągu ostatnich trzydziestu lat. Jak odnaleźć się w tej sytuacji?
Tora mówi jasno: po pierwsze musimy trzymać się razem. Dość obwiniania innych, dość zdrad, dość kopania pod sobą dołków. Tylko wspólnymi siłami osiągniemy bezpieczeństwo i spokój.
Pierwszym, ale nie jedynym krokiem w walce z antysemityzmem jest szanowanie swojego sąsiada.
Z początkiem tego nowego, 5780 roku, spróbujmy więc wszyscy postawić ten pierwszy krok.
Szana towa u-metuka!
---
Dobrego i słodkiego Nowego Roku!
Już za kilka godzin rozpocznie się 5780 rok.
Życzymy Państwu tradycyjnie szana towa u-metuka
– dobrego i słodkiego roku!Redakcja "Chiduszu"
Bóg uspokoi was od wrogów
i zamieszkacie bezpiecznie
W życzeniach na Nowy Rok rabin Michael Schudrich zastanawia się nad powtórzeniem zawartym w zdaniu z księgi Dwarim: "Wiekuisty, Bóg wasz, […] uspokoi was od wszystkich wrogów wokoło, i będziecie mieszkali bezpiecznie". Czytaj dalej…
Noworoczny Chidusz
o miłości i seksie
To numer mocno religijny: jest w nim opowieść o Przymierzu Zmywarki, dwie chasydzkie instrukcje, jak uprawiać seks, historia o tym, jak warszawski rabin został królem bonga, a nawet perypetie amerykańskiej lesbijki, której wiatr zdmuchnął sukę. O mijającym roku opowiadają pisarz Henryk Grynberg i prof. Stanisław Krajewski. Publikujemy też kolejną część wspomnień z Breslau i ostatni już odcinek utopijnej Edenii. Kliknij tutaj, aby przeczytać więcej o nowym numerze...
Zapraszamy do lektury
Chidusz dostępny jest w Empikach, księgarniach żydowskich w Warszawie (POLIN i ŻIH) i Krakowie (Jarden i Austeria) oraz na publio.pl. Przede wszystkim jednak serdecznie zapraszamy do prenumeraty!
Przekaż darowiznę
Sześć lat historii w jednej książce
Jewish Stories from Poland to roboczy tytuł książki w języku angielskim, która ma ukazać się na początku 2020 roku. Składać się na nią będzie kilkadziesiąt historii, które opowiadaliśmy w Chiduszu na przestrzeni ostatnich sześciu lat – reportaże o życiu żydowskim w Polsce, historie osób, które przeżyły Zagładę, opowieści o sprawach ważnych i zaskakujących. Więcej o tym, jak będzie wyglądać książka, można przeczytać tutaj.
Jednak aby książka mogła zostać wydana, potrzebujemy Państwa wsparcia. Osoby zainteresowane tym projektem oraz wszystkich, którzy chcieliby wesprzeć Fundację w wydaniu książki, prosimy o kontakt pod adresem office@chidusz.com.
Chidusz powstaje dzięki darowiznom.
Wesprzyj nas, byśmy mogli działać dalej:
NR KONTA: 42 1140 2004 0000 3602 7568 2819 (mBANK)

---
---