Sheri Oz
Tłumaczenie: Małgorzata Koraszewska
---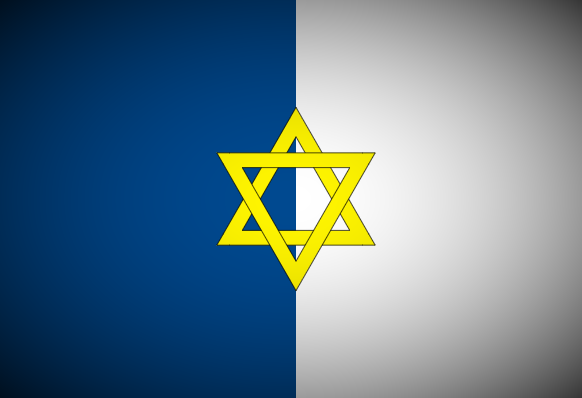 Kiedy arabscy autorzy i proizraelscy działacze, których szanuję (lub szanowałam w przeszłości) tacy jak Fred Maroun, wykrzykują, że Palestyńczycy istnieją i nie możemy powiedzieć, że nie istnieją, wpadają oni w pułapkę promowania kłamstwa. Zaprzeczam istnieniu narodu zwanego Palestyną, jaki nigdy nie istniał w historii ludzkości. Oczywiście, nie zaprzeczam istnieniu osób, które siebie nazywają Palestyńczykami. Ale to są dwie różne rzeczy.
Czy to znaczy, że muszę zgodzić się i nazywać tych Arabów Palestyńczykami? Nie sądzę. Maroun powiedziałby, że jestem żałosna – istotnie, tego właśnie słowa użył w wielu odpowiedziach na komentarze na jego stronie Facebooka i w samym blogu. A także w tytule swojego postu: It is Pathetic to Deny the Existence of Palestinians [Jest żałosne zaprzeczanie istnieniu Palestyńczyków].
Tylko to, że ktoś nazywa siebie w pewien sposób, nie stanowi jednak, że tym czymś jest.
Nazwy i określenia są ważne dla rdzennych ludów
Rdzenne grupy na całym świecie walczą o prawo nazywania siebie własnymi nazwami, nie zaś jakimiś przezwiskami nadanymi im przez mocarstwa kolonialne, które je podbiły. Na przykład, Inuici z Kanady zbuntowali się w latach 1970. i nalegali, by używać w stosunku do nich ich prawdziwej nazwy, a nie pogardliwego określenia Eskimosi.
Sądzę, że ludzie zaczęli mówić o palestyńskich Arabach Palestyńczycy tylko dlatego, że wymagało zbyt wiele energii mówienie rzeczy takich jak: arabscy uchodźcy z byłego brytyjskiego mandatu Palestyny, albo Arabowie w Autonomii Palestyńskiej, chociaż takie określenia są ścisłe i poprawne. Jest dużo prościej mówić po prostu Palestyńczycy.
Początkowo Arabowie odrzucili to określenie. Deklarowali (słusznie), że słowo "Palestyńczycy" odnosi się do Żydów. Przed 1948 rokiem reszta świata zgadzała się z nimi, skandując: "Żydzi, wracajcie do Palestyny". (Proszę zwrócić uwagę na "wracajcie", nie zaś "idźcie", ale to byłby materiał na osobny artykuł.)
Istotnie, jeszcze w 1996 roku Azmi Bishara, wówczas arabski członek izraelskiego Knesetu, powiedział wyraźnie w wywiadzie dla izraelskiej telewizji, że Arabowie NIE są Palestyńczykami i nigdy nie byli (można to obejrzeć na wideo poniżej):
Bishara nie był jedyny. Do dzisiaj istnieją Arabowie, żyjący w regionie, którzy twierdzą, że nie ma niczego takiego jak Palestyńczyk.
(W osobnym artykule piszę o tym, dlaczego Arabowie, którzy obecnie nazywają siebie Palestyńczykami, zaczęli stosować tę nazwę wobec siebie. Wykracza to poza zasięg tego postu.)
Na swojej stronie Facebooka Maroun (29 października) pisze w odpowiedzi na czyjś komentarz:
W każdym razie odchodzimy daleko od tematu, którym jest po prostu zaakceptowanie szeroko akceptowanego określenia "Palestyńczyk" i odejście od absurdalnych i bezsensownych debat o jego pochodzeniu.
Czy Maroun, kanadyjski obywatel, powiedziałby także, że debata o pochodzeniu nazwy drużyny futbolowej, Edmonton Eskimos, jest absurdalna i bezsensowną? Kiedyś "Eskimos" był szeroko akceptowanym określeniem. Mimo że Inuici nie są dłużej znani pod tą nazwą, nie podoba im się, że cokolwiek jest nazywane słowem, które kiedyś było kolonialnym określeniem stosowanym do nich.
Ashinabe Niigaan Sinclair, dziekan Wydziału Badań Ludów Rdzennych na University of Manitoba mówi:
. . .to określenie jest uwłaczające i nie powinno być dłużej nazwą drużyny. Nie jest łatwo rozstać się z tymi nazwami, ale historia w końcu uwolni nas od tych rasowo niestosownych, błędnie opisujących nazw.
Nazwa drużyny jest uwłaczająca i pogardliwa. I jest uwłaczająca i pogardliwa właśnie ze względu na swoje pochodzenie. Jeśli stosuje się to do drużyny futbolowej, czy nie stosuje się również do grupy Arabów, którzy otwarcie deklarują swoje pragnienie wymazania z powierzchni Ziemi tych, do których określenie "Palestyńczyk" było pierwotnie stosowane? Moim zdaniem dla Araba nazywanie siebie "dumnym Palestyńczykiem" jest zarówno żałosne, jak niewłaściwe. I przepraszam, jeśli nie jest to politycznie poprawne i jeśli uraziłam czyjeś uczucia.
---

Sheri Oz – Urodzona w Kanadzie w 1951 roku, w wieku 26 lat wyemigrowała do Izraela, gdzie studiowała rolnictwo, po studiach wróciła do Kanady, studiowała psychologię. W 1986 wróciła do Izraela zajmując się psychoterapią rodzin. Autorka książki Overcoming Childhood Sexual Trauma: A Guide to Breaking Through the Wall of Fear for Practitioners and Survivors Sheri Oz prowadzi blog Israel Diaries.
---
---