Joanna Tokarska-Bakir
---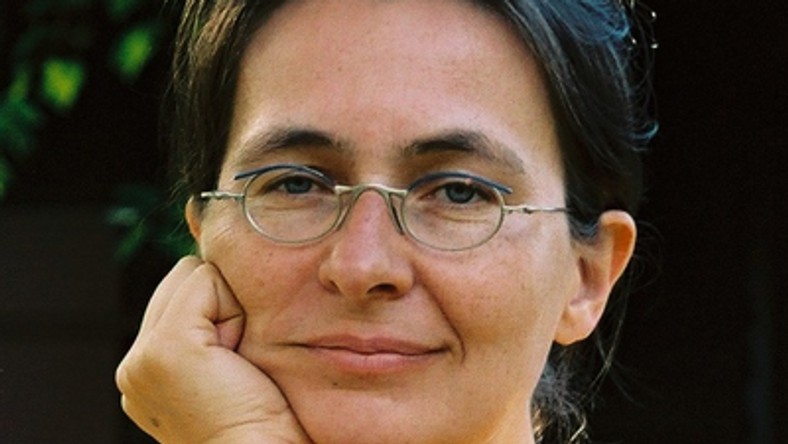 Joanna Tokarska-Bakir
Szanowni Państwo, nawiązując do aktualnego Tematu Tygodnia, zapytaliśmy Joannę Tokarską-Bakir, jaka była rola negatywnych stereotypów wobec polskiej wsi w dyskusji nad "Złotymi żniwami". I czy "Złote żniwa" odegrały rolę przy negatywnej stereotypizacji polskiej wsi. Zapraszamy do lektury!
Co to znaczy, że Polska jest krajem chłopów i żołnierzy
W odpowiedzi chcę tu powiedzieć dwie rzeczy, ogólną i szczegółową.
Ogólna: Polska jest krajem chłopów i żołnierzy. Tak w każdym razie sądził Konstanty Kot Jeleński. Jak to jest, że w kraju chłopów i żołnierzy żołnierze udają arystokrację, zaś chłopi – żołnierzy? Moja próbna odpowiedź jest następująca. Polska, mimo że tyle od Indii mniejsza, stanowi poniekąd przeciwieństwo Indii, gdzie hierarchie społeczne trwają nienaruszone. Nigdy nie potrafiłam zrozumieć, jak to być może, że w sześćsetmilionowym państwie tak łatwo spotkać znajomych. Ludzie znają się do tego stopnia, że nie sposób udawać, że się jest braminem, podczas gdy się jest siudrą (jako instrukcję w dziedzinie indyjskich podziałów kastowych polecam "Homo hierarchicus" Louisa Dumonta, niedawno wydany po polsku). Zupełnie inaczej niż w Polsce, gdzie panuje zagadkowa anonimowość – nie znają się nawet ci, którzy znać się powinni. Wskutek dwóch wojen światowych i powojennego wymieszania, skądinąd bardzo pożytecznego, wszystkie polskie klasy uciekły ze swoich miejsc w miejsca wybrane, najzupełniej fantastyczne.
Skoro polskie społeczeństwo powojenne gra w komórki do wynajęcia, społeczna pogarda musi dziś dotyczyć tych, którzy nie zdążyli się zorientować w jej regułach. Byli zbyt powolni, by dokądkolwiek uciec. To chłopi.
Teraz rzecz szczegółowa. Absolutnie nie zgadzam się z poglądem, że Jan Tomasz Gross przyczynił się do negatywnej stereotypizacji polskiej wsi. Jest natomiast faktem, że w publicznej dyskusji po ostatniej książce Grossów pojawił się trend, przechwytujący impet argumentacji autorów "Złotych żniw" tak, by przestała ona godzić w "narodowe ciało zbiorowe" i zamiast tego ugodziła w "ciało klasowe" – chłopstwo właśnie. Badacz społeczny bez trudu rozpozna w tym usiłowaniu metamorfozę narodowej obsesji niewinności.
Martwić się wypada, że podobne głupstwa, delegujące chłopów do odegrania roli czarnego luda w polskiej historii najnowszej, powtarzają nobliwi inteligenci. Tego samego wieczoru, gdy w Teatrze Na Woli odbywała się warszawska premiera książki Grossów, miało też miejsce posiedzenie ekumenicznej rady, mniejsza o nazwę, na którym w kontekście "Złotych żniw" zupełnie wprost chłopstwo mianowano jądrem ciemności narodu polskiego. Gdyby członkowie tejże rady mieli w pamięci ofertę "przyjęcia szumowin do narodu", z wiadomym skutkiem złożoną kiedyś chłopom przez Stronnictwo Narodowe, zachowaliby się może bardziej odpowiedzialnie.
Niepokojące generalizacje w tej sprawie znajduję w książce skądinąd bardzo zasłużonej badaczki, Barbary Engelking-Boni, "Jest taki piękny letni dzień". Fantastyczna jest praca, którą wykonała, zbierając żydowskie relacje, jednak etnograficzna refleksja, jaka książkę poprzedza, składa się – w kwestiach dotyczących chłopstwa jako grupy – z serii szkolnych błędów, umacniających stereotyp. Starając się wyjaśnić makabrę, jaką zioną relacje Żydów o przechowywaniu się na prowincji, badaczka sięga po zasłużoną w etnografii kategorię izolacji świadomościowej, którą interpretuje nieprawnie – w kategoriach nie tyle konserwatyzmu treści, ile ich genealogii. Przypomnę więc, że treści, które składają się na tzw. chłopski światopogląd, szczególnie w partiach, które dotyczą tego, co wolno było robić Żydom, rzadko były własnym wynalazkiem chłopstwa. Bez przyzwolenia klas wyższych – duchowieństwa, ziemiaństwa, nauczycieli i elit urzędniczych – chłopstwo, jako grupa podporządkowana, "nie wychyliłoby się" przeciw Żydom.
Jest także coś nieprzyzwoitego w poszukiwaniu uzasadnień mordów w "gospodarce ograniczonych dóbr" (mowa o artykule Marcina Zaremby "O polskiej banalności zła", "Polityka", nr 12 (2799) z 19 marca 2011, s. 70-73), podczas gdy pod ręką są racje tak oczywiste, jak opadanie treści dziedziczonych po elitach i wyuczona, głęboko zakorzeniona pogarda. Piszę o tym krótko, bo stanowisko Marcina Zaremby komentowałam w debacie o "Złotych żniwach" w Teatrze Na Woli, a także w tekście "Historia jako księgowość kreatywna" (dwutygodnik.com).
Nie sztuka piętnować postawę tych, którzy powtarzają za wieszczem: "znam to tylko z opowiadań, ale strzegę się tych badań, bo mi psują myśl o polskiej wsi". Chodzi o to, żeby mimo że serce nas boli, zacząć żegnać się z tezą "wieś to Jedwabne, miasto to Żegota" (Sylwia Chutnik).
---
Joanna Tokarska-Bakir, antropolożka kultury, pracowniczka naukowa Instytutu Stosowanych Nauk Społecznych Uniwersytetu Warszawskiego i Instytutu Slawistyki PAN.
---
---