Khaled Abu Toameh
Tłumaczenie: Małgorzata Koraszewska
---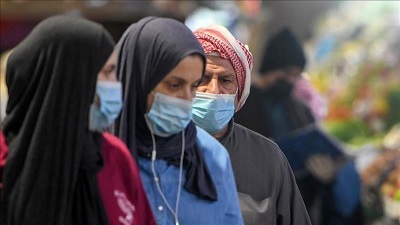 Zdjęcie: Betlejem, po informacji o wykryciu 7 przypadków zakażenia koronowirusem.
Izrael dokonuje olbrzymich wysiłków, by pomóc Palestyńczykom w zatrzymaniu epidemii koronawirusa po tym, jak testy wykazały u kilku Palestyńczyków w Betlejem obecność wirusa. Tymczasem Palestyńczycy kontynuują szerzenie oszczerstw przeciwko Izraelowi i Żydom.
5 marca izraelskie ministerstwo obrony oznajmiło, że od dwóch tygodni pomaga Autonomii Palestyńskiej w "ograniczeniu i zapobieżeniu epidemii koronawirusa" na Zachodnim Brzegu i w Strefie Gazy.
Władze izraelskie przekazały Palestyńczykom 250 zestawów do badania obecności koronawirusa. Ponadto organizowane są wspólne szkolenia dla izraelskiego i palestyńskiego personelu medycznego do profesjonalnego badania wirusa, ochrony personelu medycznego oraz testowania pacjentów podejrzanych o to, że są nosicielami wirusa.
"Będziemy nadal pomagać władzom palestyńskim w ograniczaniu szerzenia się wirusa zarówno w imieniu izraelskich interesów, jak z powodów humanitarnych – powiedziała koordynatorka Izraelskiej Cywilnej Administracji Opieki Zdrowotnej, Dalia Basa. – Rozszerzymy medyczne szkolenie palestyńskiego personelu tak bardzo, jak to możliwe, jak również przekazywanie wyposażenia medycznego do palestyńskiego systemu opieki zdrowotnej".
Wcześniej władze izraelskie ogłosiły, że w ostatnim tygodniu lutego pomogły w 105 495 przekroczeniach granicy z powodów humanitarnych na leczenie w Izraelu.
A jednak, zamiast okazać wdzięczność władzom izraelskim za ich pomoc, Autonomia Palestyńska i jej media oraz funkcjonariusze nie ustają w kampanii podżegania przeciwko Izraelowi. Kontynuują także podżeganie Palestyńczyków przeciwko Izraelowi przez szerzenie kłamstw, które propagują antysemityzm, a także narażają życie Żydów na całym świecie.
Podczas gdy izraelscy medycy oferowali pomoc swoim palestyńskim kolegom, palestyńskie ministerstwo spraw zagranicznych wydało oświadczenie ostro potępiając Izrael za zburzenie domów dwóch palestyńskich terrorystów, którzy brali udział w zamordowaniu izraelskiej nastolatki, Riny Shnerb, na Zachodnim Brzegu w sierpniu 2019 roku. Innymi słowy, Palestyńczycy bardziej troszczą się o prawa terrorystów i ich rodzin niż o prawa 17-letniej Żydówki, którą zamordowali podczas rodzinnej wycieczki tylko z jednego powodu: bo była Żydówką.
Ministerstwo potępiło również "trwający napad" Izraela na meczet Al-Aksa w Jerozolimie – chodzi o decyzję władz izraelskich zakazania na tydzień wstępu do tego miejsca świętego pewnej liczbie palestyńskich aktywistów, zaangażowanych w antyizraelskie podżeganie.
Kontekstem tego izraelskiego posunięcia jest próba powstrzymania palestyńskiego podżegania przeciwko Żydom, którzy odwiedzają Wzgórze Świątynne. Palestyńscy funkcjonariusze i aktywiści prowadzą kampanię przeciwko tym wizytom, powtarzając fałszywie stare oszczerstwo o rytuale krwi, zainicjowane przez muftiego Jerozolimy, Hadż Amina al Husseiniego, sojusznika Adolfa Hitlera: że Żydzi "siłą wdzierają się do meczetu Al-Aksa" pod ochroną izraelskiej policji. To podżeganie doprowadziło w ostatnich latach do wielu ataków nożowniczych i ataków z bronią palną na Izraelczyków.
7 marca, kiedy Izrael pomagał dziesiątkom zagranicznych turystów opuścić Betlejem po odkryciu 19 przypadków koronawirusa w tym mieście, Palestyńczycy ożywili jedno z ich starych oszczerstw przeciwko Izraelowi i Żydom: twierdzenie, że Izraele używa dzików, by wypędzić Palestyńczyków z ich pól uprawnych.
To oszczerstwo opublikowała palestyńska gazeta "Al-Kuds" pod tytułem: Stada dzików: nowe narzędzie osadników do przejęcia ziemi rolnej.
W artykule jest twierdzenie, że izraelscy żołnierze i żydowscy osadnicy wypuszczają na wolność dziki w częściach Zachodniego Brzegu, by zniszczyć uprawy Palestyńczyków i zastraszyć palestyńskich wieśniaków i farmerów.
Cytują jednego z farmerów, Fadela Tamimiego, który mówi: "Kilku mieszkańców zobaczyło ciężarówkę z izraelską tablicą rejestracyjną, jak wypuszczali dziki na pola w pobliżu wsi Der Nizam. Potem zwierzęta niszczą nasze plony i powodują fizyczne rany wieśniakom".
Inny farmer, Munal Zeidan, powiedział, że używanie dzików było częścią "intrygi" żydowskich osadników.
Murad Isztawi, przewodniczący Palestyńskiej Komisji Oporu Przeciwko Murowi (izraelskiej barierze bezpieczeństwa) i Osiedlom na Północnym Zachodnim Brzegi, powiedział: "Żydowscy osadnicy prowadzą wojnę dzikami przeciwko [palestyńskim] mieszkańcom. Przywieźli tutaj dziki i wypuszczają je na nasze pola, żeby wygnać farmerów. To jest forma wojny".
Nie trzeba mówić, że żadnemu z Palestyńczyków wypowiadających się dla gazety nie udało się dostarczyć żadnego dowodu, że izraelscy żołnierze lub osadnicy stoją za pojawieniem się dzików na Zachodnim Brzegu. Trudno znaleźć choćby jednego Palestyńczyka, który nie ma przy sobie smartfona, żeby dokumentować rzekome praktyki żołnierzy i osadników. Warto zauważyć, że palestyńscy wieśniacy systematycznie dokumentują działania izraelskich żołnierzy i osadników na Zachodnim Brzegu jako część kampanii podżegania do nienawiści wobec Izraela.
Ponadto, dziesiątki palestyńskich i zagranicznych dziennikarzy codziennie przemierzają ulice Zachodniego Brzegu, by notować wszelkie wydarzenia. Gdyby, jak twierdzą Palestyńczycy, Żydzi mieli używać dzików przez ostatnich dwadzieścia lat, dlaczego nikt nie zrobił choćby jednego zdjęcia izraelskiej ciężarówki wiozącej te zwierzęta do palestyńskich wsi?
A co z setkami tysięcy Żydów, którzy żyją na Zachodnim Brzegu? Jak to możliwe, że oni nie byli atakowani przez dziki? I jak te dziki są w stanie odróżnić Arabów i Żydów?
Inne stare, palestyńskie oszczerstwo o rytuale krwi dotyczy szczurów w Jerozolimie. W 2008 roku agencja informacyjna Autonomii Palestyńskiej, Wafa, twierdziła, że żydowscy osadnicy używają szczurów, by wygnać Arabów z ich domów na Starym Mieście w Jerozolimie. Według doniesienia "dziesiątki osadników zgromadziły się w alejkach i na ulicach Starego Miasta, niosąc żelazne klatki pełne szczurów. Wypuszczają te szczury na Starym Mieście".
Biuro prasowe palestyńskie rządu urządziło także w tym samym roku konferencję prasową w Ramallah, żeby dalej szerzyć fałszywą historię o szczurach. Na konferencji prasowej palestyńscy funkcjonariusze twierdzili, że wypuszczenie na wolność szczurów na Starym Mieście w Jerozolimie miało na calu "wzmożenie cierpień mieszkańców, zamieniając ich życie w prawdziwą tragedię i zmuszając ich do opuszczenia swoich domów i miasta".
Palestyńscy funkcjonariusze zapomnieli powiedzieć, że setki żydowskich rodzin mieszka w różnych częściach Starego Miasta w Jerozolimie, włącznie z Dzielnicą Żydowską, Dzielnicą Muzułmańską i Dzielnicą Chrześcijańską. Także tutaj jest zadziwiające, jak te szczury potrafią atakować tylko Arabów.
Przez nieustanne szerzenie fałszywych doniesień i oszczerstw o rytuale krwi przeciwko Izraelowi i Żydom, szczególnie gdy Izrael pracuje okrągłą dobę, by uratować życie Palestyńczyków przed koronawirusem, Palestyńczycy raz jeszcze pokazują, jak odpłacają tym, którzy im pomagają. Zwłaszcza, że jest to ten rodzaj podżegania, który niemal codziennie skłania niektórych Palestyńczyków do podejmowania ataków terrorystycznych na Izraelczyków.
Izrael szkoli palestyński personel medyczny w zwalczaniu szerzenia się niebezpiecznej choroby w tym samym czasie, w którym palestyńscy przywódcy kontynuują zatruwanie serc i umysłów swojej ludności przeciwko ludziom, którzy trudzą się, by im pomóc. Choć ten rodzaj perwersyjnej zapłaty nie jest niczym nowym, niemniej powinien zainteresować każdego w społeczności międzynarodowej, kto rozważa popieranie "sprawy palestyńskiej".
---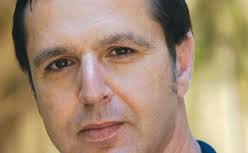 Khaled Abu Toameh – urodzony w 1963 r. w Tulkarem na Zachodnim Brzegu, palestyński dziennikarz, któremu wielokrotnie grożono śmiercią. Publikował między innymi w "The Jerusalem Post", "Wall Street Journal", "Sunday Times", "U.S. News", "World Report", "World Tribune", "Daily Express" i palestyńskim dzienniku "Al-Fajr". Od 1989 roku jest współpracownikiem i konsultantem NBC News.
---
---