Adam Levick Tłumaczenie: Małgorzata Koraszewska
---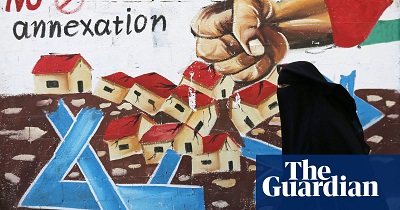 Seth Frantzman, redaktor spraw Bliskowschodnich "Jerusalem Post" w analizie z 15 sierpnia umowy pokojowej ZEA-Izrael, zatytułowanej Iran, Turkey, Ben Rhodes, Tlaib united in criticism of UAE-Israel deal", pisze o "głosach sprzeciwiających się temu porozumieniu":
Irański reżim przewodzi w sprzeciwie wobec nawiązania dwustronnych pokojowych stosunków między Izraelem a Zjednoczonymi Emiratami Arabskimi. Dołączyła do niego Turcja, która grozi zerwaniem stosunków dyplomatycznych z Abu Dhabi, oraz kilka innych głosów, takich jak byłego doradcy ds. bezpieczeństwa, Ben Rhodesa, który odgrywał ważną rolę w administracji Obamy.
Chór głosów sprzeciwiających się porozumieniu, ściągnął niewielki tłumek, który jest obsesyjnie krytyczny wobec Izraela i który jest związany z narastającym ekstremizmem Ankary oraz reżimem w Teheranie.
….
W USA Rhodes i kongresmenka Rashida Tlaib (D-MI) byli wśród jedynych ludzi o wysokim profilu, krytycznych wobec tego pokojowego związku.
…
Najgłośniejsze głosy przeciwko porozumieniu ZEA-Izrael to niewielki zestaw krajów i grup. Iran i Turcja protestowały najbardziej stanowczo przeciwko temu porozumieniu, również sojusznicy Iranu w Iraku i sojusznicy Turcji w Bractwie Muzułmańskim także ostro potępili tę umowę.
Poparcie dla umowy pokojowej ZEA-Izrael było tak szerokie, że przyklasnęli mu nie tylko ONZ, UE, Wielka Brytania, Egipt, Bahrajn i Oman oraz przywódcy amerykańskiej Partii Demokratycznej, ale grupy niemal zawsze sprzeciwiające się polityce rządów Trumpa i Netanjahu, włącznie z Yachad UK, J Street i Americans for Peace Now.
Jednak do Iranu, Turcji, Rhodesa i Tlaib w potępieniu umowy dołączył "Guardian", w oficjalnym artykule redakcyjnym w "Observer" (siostrzanej publikacji "Guardiana") – The Observer view on the 'historic' Middle East breakthrough.
Artykuł zaczyna się od skargi, że każde "zbliżenie zbudowane na ruinach palestyńskich nadziei na niepodległe państwo jest podejrzane i kruche" i zapewnienia, że "wadliwa umowa jeszcze będzie widziana jako historyczny błąd".
Potem, po kilku akapitach poświęconych podważaniu znaczenia tej umowy pokojowej – która obejmuje zgodę Izraela na to, by nie przeprowadzić "aneksji" – przez pisanie o odpowiedzialnych za to, rzekomo wadliwych motywach stron (USA, Izraela i ZEA), autorzy artykułu przechodzą do najwięcej mówiącego zdania:
Warto zauważyć, że różne motywacje tych trzech krajów wydają się mieć niewiele lub nic wspólnego z rozwiązaniem centralnej kwestii znajdującej się u sedna trwającego dziesięciolecia konfliktu między Izraelem a jego arabskimi sąsiadami – nielegalnej okupacji i przechwycenia palestyńskiej ziemi. Ich obrona – że ZEA zgodziły się na normalizację stosunków w zamian z zatrzymanie planów aneksji Zachodniego Brzegu – wygląda wysoce podejrzanie.
W rzeczywistości, umowa pokojowa ZEA-Izrael zadaje fatalny cios założeniu "Guardiana" (oraz większości mediów głównego nurtu oraz "ekspertów"), że "centralną kwestią u sedna trwającego dziesięciolecia konfliktu między Izraelem a jego arabskimi sąsiadami" jest okupacja.
Niezdolni do zaakceptowania faktu, że ich leżące u podstaw założenie, które kierowało przez lata ich stanowiskiem wobec tego konfliktu, zostało właśnie zdyskredytowane przez izraelski pokój z ZEA (po którym mogą przyjść podobne traktaty z Omanem i Bahrajn, Sudanem i Marokiem), "Guardian", zamiast zastanowić się nad błędami własnego rozumowania, postanowił uparcie trzymać się swojej starej narracji.
Dobrze ujął to dziennikarz Haaretz, Anshel Pfeffer:
Anshel Pfeffer @AnshelPfeffer

This should be a day of honest reckoning for the Israeli left, the "international community" and the entire peace process industry. For 30 years they've been saying Israel will have relations with the Arab world only at the price of a Palestinian state. The Arab world doesnt care

[To powinien być dzień uczciwego rozliczenia się izraelskiej lewicy, "międzynarodowej społeczności" i całego przemysłu procesu pokojowego. Przez 30 lat mówili, że Izrael będzie miał stosunki ze światem arabskim tylko za cenę palestyńskiego państwa. Świata arabskiego to nie obchodzi.]
Umowa ZEA-Izrael wywołała tak wiele pochwał po części dlatego, że wydaje się oznaczać początek końca trwającej od ponad siedemdziesięciu lat ślepej arabskiej nienawiści wobec państwa żydowskiego – wrogości, która choć nieuczciwie powoływała się na "okupację" jako jej powód, była wcześniejsza niż rok 1967, a także niż rok 1948 i nigdy w rzeczywistości nie chodziło w niej o Palestyńczyków. Chociaż obywatele państw arabskich nadal żywią głęboko antysemickie przekonania, sprawa palestyńska, według sondaży, wydaje się znacznie mniej ważna dla młodszych pokoleń niż trudności ekonomiczne i społeczne.
Przywódców tych państw zmęczyło wiecznie wojujące i niekompetentne kierownictwo palestyńskie oraz konieczność udawania solidarności ze sprawą palestyńską. Wydaje się, że coraz bardziej dochodzą do wniosku, że nie ma sensu opóźnianie uznania Izraela do czasu, kiedy zapanuje pokój izraelsko-palestyński, skoro namacalne strategiczne i ekonomiczne korzyści z bliższych związków z Jerozolimą można mieć już dzisiaj.
Droga do izraelsko-arabskiego pokoju nie wiedzie, jak twierdził kiedyś były sekretarz stanu USA, James Baker, przez Jerozolimę, ale raczej przez Abu Dhabi, Chartum, Rabat, Muskat i Manamę. "Guardian" będzie nadal twierdził to pierwsze, a świata arabskiego nadal nie będzie to obchodzić.
---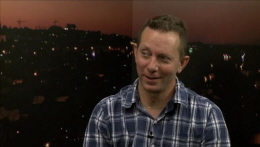 Adam Levick – Autor i redaktor naczelny strony internetowej "UK Media Watch" zajmującej się monitorowaniem antysemityzmu na łamach "Comment is Free" strony internetowej "Guardiana" i "Observera".
---
---