KATARZYNA ANDERSZ
---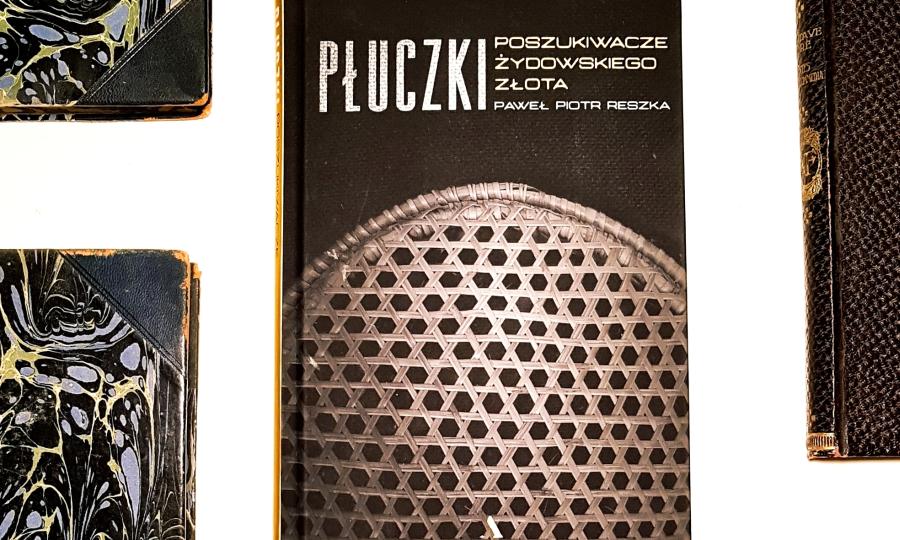 Paweł Piotr Reszka, "Płuczki", wyd. Agora /fot. "Chidusz"
PŁUCZKI PAWŁA PIOTRA RESZKI TO REPORTAŻ O LUDZIACH, KTÓRZY NAJPIERW BEZWSTYDNIE NARUSZALI MASOWE GROBY ŻYDÓW W POSZUKIWANIU ZŁOTA, A WIELE LAT PÓŹNIEJ – W DALSZYM CIĄGU BEZ WSTYDU – O TYM OPOWIADAJĄ. TO HISTORIA MIESZKAŃCÓW OKOLIC SOBIBORU I BEŁŻCA, NIEMAL NAOCZNYCH ŚWIADKÓW ZAGŁADY, DO KTÓRYCH BARDZIEJ NIŻ COKOLWIEK INNEGO PRZEMÓWIŁA WIARA W ŻYDOWSKIE BOGACTWO.
Sweter, krowa i orkiestra
W latach sześćdziesiątych – bo proceder trwał jeszcze długo po zakończeniu wojny – na sprzedaży kosztowności znalezionych przy szczątkach ciał pomordowanych Żydów można było zarobić równowartość średniej miesięcznej pensji. Oczywiście pod warunkiem, że dopisało szczęście i siła do kopania, bo taka suma to wynik przynajmniej kilku wypraw na "płuczki". Czy rzeczywiście dla takich pieniędzy warto było grzebać w ziemi nasiąkniętej ludzkim tłuszczem (pomijając już wszelkie dylematy moralne)? Ryzykować złapaniem przez słabo zmotywowaną, ale czasami jednak skuteczną milicję, której niekiedy udawało się nawet doprowadzić do tego, że któryś z kopaczy szedł do więzienia? Przyjeżdżać na "płuczki" z innego miasta? Nie bez powodu jeden z rozmówców Reszki twierdzi, że "wytrwały człowiek musiał być", aby kopać w "różowej masie".
Wydaje się, że nawet w realiach komunistycznej Polski, kraju pozbawionego wolnego rynku i możliwości dodatkowego zarobkowania, zysk (tym bardziej, że bardzo niepewny) nie był oszałamiający. Paweł Piotr Reszka rozmawiał co prawda z ludźmi, którzy za tak zwane żydowskie złoto kupili sobie krowę, ale byli i tacy, którzy zarobili tylko na sweter. Komuś z pieniędzy sukcesywnie zbieranych do słoika (parę pięciorublówek, dwadzieścia dolarów) udało się wyprawić wesele, choć tylko połowicznie, bo starczyło jedynie na salę i orkiestrę. Reszka nie spotkał się z ani jedną historią o zarobku tak wielkim, że na stałe odmieniłby los wiejskiej rodziny. Ktoś "plac kupił w Bełżcu i tam się potem pobudował" – relacjonuje co prawda jeden z rozmówców, ale nie wiadomo, na ile to sąsiedzka zazdrość, a na ile prawda. Generalnie zdaje się, że było raczej tak, że "a to człowiek się ubrał, a to na zabawę, i tyle".
Dlaczego zatem masowe groby ofiar Sobiboru i Bełżca przyciągały jak magnes, a w poszukiwanie złota angażowały się nawet dzieci? Dlaczego wywoływały, jak to określano, "pospolite ruszenie"? Podobno na ślady kopania – w postaci przebranych kupek warstwy "złotonośnej" – można było natrafić jeszcze w latach osiemdziesiątych.
Po lekturze Płuczek odpowiedź na to pytanie zdaje się być prosta.
Mieszkańcy okolic Bełżca i Sobiboru, zwykli polscy chłopi i chłopki – których normalność i przyzwoitość wiele razy podkreślają w Płuczkach ich dzieci – wierzyli, że w ziemi, wraz z zagazowanymi właścicielami, leżą niewyobrażalne ilości złota.
Taką jednak prostą odpowiedź komentatorzy i recenzenci książki zostawiają gdzieś na boku. Poza tym często wydają się być mocno zdziwieni całym procederem. Patrząc jednak na rezultaty badań historycznych nad stosunkami polsko-żydowskimi w czasie Zagłady, "płuczki" przecież aż tak nie zaskakują. Brak empatii względem ofiar nie narodził się dopiero z końcem wojny.
Bieda i grzech
W Płuczkach wielu zdaje się szukać jakiejś głębszej odpowiedzi na pytanie, co ze zwykłego ("porządnego") człowieka robi cmentarną hienę. Autor reportażu drąży z kolei przede wszystkim jedną kwestię – pyta kopaczy i ich potomków o to, "czy to był grzech?". Próbuje dowiedzieć się, co chodzący "na Icki" poczynali wtedy z chrześcijańskimi przykazaniami, albo czy księża piętnowali ich zajęcie.
Jakie odpowiedzi na pytanie "dlaczego?" oferują ci, którzy parali się kopaniem? Co na to ich potomkowie? Mowa jest o powojennej biedzie, która miała popychać do rzeczy co prawda obrzydliwej, ale koniecznej. Z tym że obrzydliwość nie jest zbytnio podkreślana, bardziej da się wyczuć podniecenie – perspektywą zarobku i samą przygodą. Kopacze twierdzą również, że teren, na którym pogrzebano żydowskie zwłoki, nie był oznaczony jako cmentarz lub miejsce pamięci. Mówią to jednak ci sami ludzie, którzy w czasie wojny musieli zamykać drzwi przed wszechobecnym smrodem palonych ciał, a potem z szyb zmywać ludzki tłuszcz. Gdy autor próbuje dopytywać, zdają się nie pamiętać, aby księża przyjmowali jakieś stanowisko wobec procederu, o którym musieli przecież dobrze wiedzieć. Podmiotowości żydowskich ofiar w ogóle nie dostrzegają – to dla nich co prawda ludzie, "ale martwe".
Kopią więc w masowych grobach, przepłukują kości, przeszukują nadpalone zwłoki, łopatami łamią czaszki, otwierają żuchwy i zaglądają, gdzie tylko się da. Muszą wierzyć, że czeka ich za tę ciężką pracę dobra zapłata, że ilość znalezionego złota – nawet uszczuplona o to, co zabrała skrupulatna niemiecka obozowa machina – wynagrodzi żmudne godziny kopania i przewracania ciał.
W rzeczywistości okazywało się jednak, że obozowa ziemia nie wydawała diamentów, a często co najwyżej parę dolarów ukrytych w "pizdce".
Autor nazywa reportaż "historią swojego zdziwienia". Najbardziej podstawowa odpowiedź na pytanie "dlaczego?", ta, od której można zacząć cały proces dziwienia się kondycji moralnej mieszkańców okolic Bełżca i Sobiboru, wydaje się jednak prosta: głęboko wierzyli w żydowskie bogactwo. A kolejna, wyrażana chyba nie do końca świadomie przez niektórych bohaterów Płuczek, jest taka, że chcieli się na tych bogaczach w jakiś sposób odegrać.
Złoto i żydownia
Żydowskie złoto w okresie wojennym i powojennym było prawdziwą obsesją. Dobrze opisuje to w swojej najnowszej książce Drzazga. Kłamstwa silniejsze niż śmierć Mirosław Tryczyk, autor Miast śmierci z 2015 roku. Rozmówca Tryczyka, na którego ojcu ciąży zarzut zabójstwa młodej Żydówki z Radziłowa, mówi: "Żydzi byli bogatsi… (…) Złoto! Złoto się przewijało, wszyscy gadali o żydowskim złocie". Nigdy niewidziane bogactwo bolało polskich chłopów, a w czasie wojny zaczęło na dobre rozpalać wyobraźnię, bo okazało się, że Żydów bardzo łatwo można ograbić.
Rozmówcy Reszki twierdzą, że przed wojną Żydzi robili "pośmiewisko z Polaków" (powraca refren "wasze ulice, nasze kamienice"). Przekonują, że "Żydki byli tylko na stanowiskach wysokich" i "łopatą nie robili", oraz że gdyby ich "Niemiec nie wydusił", to w Polsce byłaby "żydownia". "Żydzi zniszczyliby wszystkich, pieniądze mieli, pożyczki dawali, a jak chłop nie oddawał, zabierali świnię i już" – wykładają swoją wersję historii bohaterowie reportażu.
Te wypowiedzi wywołują nie mniejszą odrazę niż opisy rozgrzebywania masowych grobów. Pochowane z Żydami złoto bardziej niż realnym obiektem było plotką, gadaniem, stereotypem. Okazja nie nadarzyła się nagle, ale była efektem tego, co kiełkowało od dawna w ludzkich głowach. Ludzie kopali napędzani marzeniami, że to, w co wierzyli, urealni się w masowych grobach.
W Magazynie TVN24 Paweł Piotr Reszka mówił: "Dla wielu z nich słowo «Żyd» było synonimem złota. Byli przekonani, że skoro przywożono tu Żydów, to na pewno było tam złoto".
Pieniążek i dystans
Co jakiś czas powraca w Polsce dyskusja na temat tak zwanych "Żydków z pieniążkami" – o tyle ciekawa, że nawet po wyliczeniu argumentów szkodliwości takiego stereotypowego przedstawiania Żydów wiele osób wciąż nie widzi w nim nic niepokojącego. Żyda z pieniążkiem uznaje się za talizman, ewentualnie śmieszną figurkę, której obecność po prostu się w Polsce przyjęła. Są tacy, którzy powiedzą, że to nawet nobilitacja, wszak chyba milej być kojarzonym z bogactwem niż na przykład z pijaństwem? "Więcej dystansu!", pisali komentatorzy w wymianie zdań, którą wywołało zdjęcie figurki Żyda z jarmarku bożonarodzeniowego we Wrocławiu, jakie opublikowaliśmy na profilu facebookowym "Chiduszu".
Dystansu – w rozumieniu braku empatii – na pewno nie zabrakło kopaczom z reportażu Reszki, inaczej nie traktowaliby bezczeszczenia zwłok jak przygody rodem z filmu o Indianie Jonesie. Irena Grudzińska-Gross, współautorka Złotych Żniw, o podobnym procederze, mającym miejsce w Treblince, powiedziała, że "rozluźnione podejście" do kopania trwa w przyobozowych wioskach do dziś. Miejscowi nie postrzegają tragedii Żydów jako wydarzenia dotyczącego ludzi takich samych jak oni. Podczas rozmowy używają eufemizmów, nawet w warstwie językowej odcinając się zupełnie od człowieczeństwa ofiar. Nie jest to dystans, z którego wynika cokolwiek pozytywnego.
Sednem problemu przedstawionego w Płuczkach nie jest nastawienie Kościoła, powierzchowna religijność czy zwyrodniała moralność kopaczy. To ślepa wiara w antysemicki stereotyp Żyda-bogacza, wyzwalająca ogromną chciwość i pozwalająca przymyknąć oko na wszystko inne. Gdyby nie to głęboko zakorzenione przeświadczenie, w ogóle nie zabraliby się za kopanie. Księża z ambony mogliby prawić o moralności i szacunku dla zmarłych, a ludzie i tak robiliby swoje. Zresztą w żydowskie pieniądze wierzono w dwójnasób. Po pierwsze, że w ogóle muszą gdzieś być. Po drugie, że związane są z Żydami jakąś mocą, która powoduje, że czasami przynoszą nieszczęście (mówiono, że są "niedorobne", a także opowiadano o chorobach-klątwach, które dotknęły rodziny kopaczy, a nawet całą wieś). Mimo to kopano dalej.
PRENUMERATA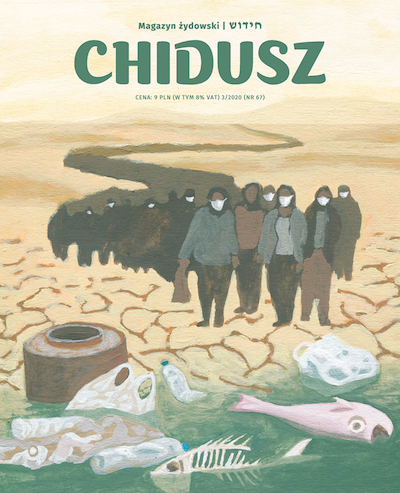 Figurki Żydów z pieniążkiem też mają rzekomo magiczną moc, z tym że nie złowrogą – mają przecież przyciągać bogactwo. Jak jednak pisze w swojej najnowszej książce (Żydzi w Polsce – i w Tatrach też) profesor Stanisław Krajewski, powiązania z mocami spoza tego świata budzą obawy. "Od niby pozytywnego obrazu do podejrzliwości, pretensji, a w końcu nienawiści jest tylko mały krok" – pisze filozof. Taką drogę – od uwierzenia w antysemicki stereotyp, że Żyd równa się pieniądz, do rozłupywania czaszek zmarłych – wykonali mieszkańcy okolic Bełżca i Sobiboru. Jeden z kopaczy, który został złapany, na koniec winą za swoją odsiadkę w więzieniu obarczył "żydziory" w lubelskim sądzie.
Jarmarczna figurka z modeliny zasługuje na krytykę chociażby dlatego, że powiela ten sam stereotyp Żyda-bogacza, który doprowadził do szukania żydowskiego złota. I niezależnie od tego, czy stereotyp jest obrazkiem mądrego i szanowanego starca, doglądającego w biurze podpisywanych kontraktów, Georgem Sorosem na okładce czasopisma, czy jarmarczną zabawką, to choćby z uwagi na historię powinniśmy się go wystrzegać. W końcu musimy zrozumieć, że za pozorną niewinnością może kryć się się nie tylko sporo nieprzyjemnej treści, ale i że negatywna energia prędzej czy później może znaleźć gdzieś swoje ujście.
Jeśli uznamy, że figurki Żydów z pieniążkiem są w porządku, uwierzymy dokładnie w to samo, w co wierzyli kopacze. Współczesne grosiki przy figurkach (reprezentujące fortunę, którą Żyd przyniesie) czy przekonanie, które omamiło kopaczy (że żydowskie złoto jest na wyciągnięcie ręki) – to wciąż ten sam stereotyp.
Za Kozielskiem w lesie
W zamieszczonej na okładce Płuczek recenzji Magdalena Kicińska pisze, że w reportażu widać upominanie się autora o szacunek dla zmarłych. Ksiądz Alfred Wierzbicki, profesor KUL-u zaangażowany w dialog katolicko-żydowski, w wywiadzie dla "Wyborczej" powtarza z kolei za profesor Barbarą Engelking, że teraz nie wystarczy już po prostu pamięć o zmarłych, ale potrzebna jest troska.
Można na przykład zatroszczyć się o to, aby stereotyp majętnego Żyda nie był powielany. Chociażby dlatego, że w dalszym ciągu są tacy, którzy twierdzą, że "za Kozielskiem w lesie wciąż można złoto znaleźć podobno".
---
---