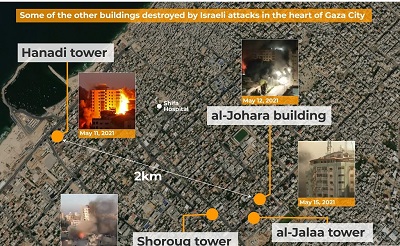 ---
Elder of Ziyon
Tłumaczenie: Małgorzata Koraszewska
---
Pisałem wcześniej, że prawne analizy przedstawione przez NGO takie jak Human Rights Watch i Amnesty International nie tylko wykazują uprzedzenia wobec Izraela, ale także nieznajomość praw o konfliktach zbrojnych.
Jednym z incydentów podczas wojny w Gazie w tym roku, który był szeroko krytykowany, było uderzenie z powietrza w Al Jalaa Tower, w którym, jak informowała IDF, znajdowała się kwatera wywiadu Hamasu. Czy to uderzenie było legalne według praw o konflikcie zbrojnym? Wielu twierdziło, że nie było.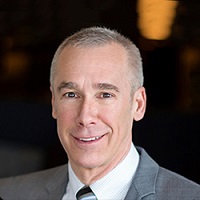 Profesor Michael N. Schmitt z akademii wojskowej Stanów Zjednoczonych West Point, wybitny prawnik współpracujący również z wieloma innymi instytucjami, pisze o prawach wojny, nawiązując do sytuacji dziennikarzy, a konkretnie do tego, czy uderzenie Izraela w Al Jalaa Tower, gdzie mieściły się biura Al-Dżaziry i inne media, było legalne z punktu widzenia praw wojny.
Po ustaleniu, że w tym wypadku dziennikarze są zdecydowanie uważani za cywilów i że ich biura są zdecydowanie uważane za cywilne obiekty oraz że nikt nie twierdzi, iż te media nadawały propagandę, co uczyniłoby je prawomocnymi celami, Schmitt opisuje odpowiednie prawa dotyczące tego uderzenia z powietrza (podkreślenia moje):
Fakt, że zniszczono cywilne obiekty w Al Jalaa Tower, implikuje regułę proporcjonalności. Kiedy aspekty celu są wyraźnie rozdzielone i odrębne, szkody wyrządzone części, która jest wyłącznie cywilna, liczą się jako zniszczenia poboczne powstałe wskutek działań wojennych, wliczane do analizy proporcjonalności  (AP I, art 51.5(a)).

Istnieje pewna rozbieżność zdań, czy budynek, który zawiera zarówno mieszkania i biura używane dla celów cywilnych, jak inne, które zostały zajęte dla użytku militarnego, powinien być w całości uważany za obiekt militarny, czy też jako składający się z odrębnych i różnych jednostek. Lepszym poglądem, ale takim, który nie wydaje się osiągać uniwersalnego konsensusu, jest, że jeśli atakujący może chirurgicznie uderzyć w część budynku używaną do celów militarnych, szkody wyrządzone pozostałym częściom muszą zostać wliczone do analizy proporcjonalności.  

W tym wypadku jednak nic nie wskazuje na to, że IDF miała informację, którą dokładnie część Al Jalaa Tower używali jej przeciwnicy, ani że IDF miała broń pozwalającą na chirurgiczne zneutralizowanie tych części i każdego związanego z konfliktem wyposażenia wewnątrz. Dlatego, jeśli izraelskie informacje o używaniu budynku przez Hamas są ścisłe, cały budynek stanowi jeden cel militarny, którego uszkodzenia nie trzeba wliczać w kalkulacje proporcjonalności IDF.  

Co do wymogu przedsięwzięcia ostrożności przy ataku, ponieważ sam budynek zawierał urządzenia i służył do operacji Hamasu, alternatywne cele nie wchodziły w grę. Ponadto, nic nie wskazuje na to, że inna taktyka lub użycie innej broni pozwoliłoby na uniknięcie szkód dla cywilów. W rzeczywistości to, że sam budynek kwalifikował się jako jeden militarny cel i że żaden cywil nie został zraniony w ataku, szkody uboczne (jak to pojęcie jest rozumiane w prawie o konflikcie zbrojnym) były minimalne. Materiał filmowy z ataku, który dotyczył zburzenia wielopiętrowego budynku w terenie miejskim bez znaczących uszkodzeń dla innych budowli w pobliżu, potwierdza, że to uderzenie było imponującym przykładem starannego unikania szkód ubocznych przez IDF.  

Ostrzeżenie wydane przez IDF na godzinę przed atakiem także jest paradygmatycznym przykładem skutecznego ostrzeżenia. Jeśli doniesienia IDF, że Hamas i Islamski Dżihad były w stanie ewakuować budynek i usunąć stamtąd militarne wyposażenie przed uderzeniem, są ścisłe, ostrzeżenie wydaje się wykraczać poza to, czego wymaga prawo o konflikcie zbrojnym, ponieważ wymagało poświęcenia przez IDF militarnych korzyści.  

IDF Oskarżyła Hamas i inne zorganizowane palestyńskie grupy zbrojne o używanie obecności cywilów i cywilnych mediów jako tarczy przeciwko atakowi. Te organizacje mają długą historię używania ludzkich tarcz jako taktyki przeciwko izraelskim atakom i na tej podstawie twierdzenie IDF ma pozór słuszności. Jednak podczas wojny miejskiej jest powszechne używanie cywilnych budynków dla celów militarnych po prostu dlatego, że rzeczywistość miejskiego środowiska zmusza do takiego używania (U.S. Army, Commander's Handbook, para 2.27). Przy braku intencji do chronienia się tarczą ta praktyka nie łamie zakazu używania ludzkiej tarczy. Potrzeba więcej faktów, by potwierdzić intencję palestyńskich zorganizowanych grup zbrojnych w Al Jalaa Tower przed potwierdzeniem załamania prawa o zbrojnym konflikcie na podstawie używania ludzkiej tarczy.
Dodałbym tutaj, że Hamas nie zajął tych biur podczas wojny, ale używał ich od długiego czasu i umyślnie ulokował je w cywilnym budynku. W tym wypadku powiedzenie, że Hamas używał ludzkich tarcz jest zdecydowanie czymś, co należy rozważyć.
Kontroskarżenie, że IDF użył ataku jako sztuczki, by zakończyć działanie nieżyczliwych mediów, nie jest poparte przez dostępne fakty. Jak długo izraelskie twierdzenie, że Hamas i inne grupy używały Al Jalaa Tower dla celów militarnych, jest poprawne, budynek kwalifikuje się jako prawomocny cel militarny, który wolno zaatakować. Nawet jeśli Izrael miał drugorzędny motyw zakończenia nieżyczliwego nagłaśniania przez media, atak nadal byłby legalny, bo atakujący często mają wiele celów, kiedy przypuszczają atak. Tylko jeśli izraelskie twierdzenie byłoby świadomie fałszywe, ta operacja byłaby nielegalna jako bezpośredni atak na cywilny obiekt. Analogiczna analiza stosuje się do oskarżeń, że atak równa się zbiorowej karze, bowiem uderzenia w prawomocne militarne cele nie są zbiorową karą według prawa o konflikcie zbrojnym.

W sumie, wydaje się, że planujący misję uderzenia w Al Jalaa starannie rozważyli prawo o konflikcie zbrojnym. Specjaliści prawa międzynarodowego z prokuratury wojennej [Military Advocate General] IDF niewątpliwie odegrali kluczową rolę w planowaniu i zaaprobowaniu tej operacji, jak to robią z wszystkimi militarnymi operacjami IDF (patrz tutaj – omówienie praktyki MAG). W oparciu o otwarte źródła informacji dostępne obecnie, uderzenie było zgodne z regułami prawa o konflikcie zbrojnym w sprawie ataków, włącznie z tymi, które dotyczą mediów.
Schmitt jest człowiekiem, który zna prawa wojny – musi je znać, ponieważ wykłada ten przedmiot w akademii wojskowej. W poprzednim artykule, liczącym 88 stron, on i inny specjalista prawa wojskowego przyglądają się szczegółowo, jak działa system prawny armii Izraela i są wyraźnie pod wrażeniem. W odróżnieniu od HRW i Amnesty, faktycznie zbadali temat, pojechali do Izraela i zobaczyli, jak starannie IDF przestrzega praw wojny.
Operacje IDF są najwyraźniej starannie regulowane i są przedmiotem reguł prawa. IDF ma niezwykle solidne systemy badania i dochodzeń operacyjnych incydentów i jest znaczący nadzór cywilny, zarówno przez Prokuratora Generalnego, jak Sąd Najwyższy. Jeśli chodzi o Korpus MAG, autorzy uznają jego oficerów za wyjątkowo kompetentnych, wysoce profesjonalnych i dobrze wyszkolonych.
W niektórych wypadkach IDF wychodzi poza prawo chronienia cywilów.
W szczególności, Izrael przyjął włączające podejście do uprawnienia do statusu chronionego, szczególnie status cywila. Przykłady obejmują stanowisko Izraela wobec wątpliwości, traktowania niedobrowolnych tarcz jako cywilów, którzy nie uczestniczą bezpośrednio [w działaniach zbrojnych] i poglądu, że osoby, które ignorują ostrzeżenia, zachowują status cywila. Chociaż takie stanowisko może wydawać się sprzeczne z intuicją dla państwa, które stoi przed wrogami wykorzystującymi chroniony status dla zdobyczy militarnych i innych, takie stanowisko jest dobre do odpierania działań wroga, które polegają na wojnie prawnej. Pod tym względem izraelskie interpretacje LOAC faktycznie wzmacniają jego pozycję na poziomie operacyjnym i strategicznym, mimo strat taktycznych. Zgodnie z tym IDF narzuca ograniczenia, które daleko wykraczają poza LOAC.
Krótko mówiąc, ludzie, którzy twierdzą, że Izrael uderza w cywilów, są w najlepszym wypadku ignorantami, a w najgorszym nikczemnymi kłamcami. 
---
Elder of Ziyon – Amerykański boger śledzący głównie antysemityzm w amerykańskich mediach.   
---