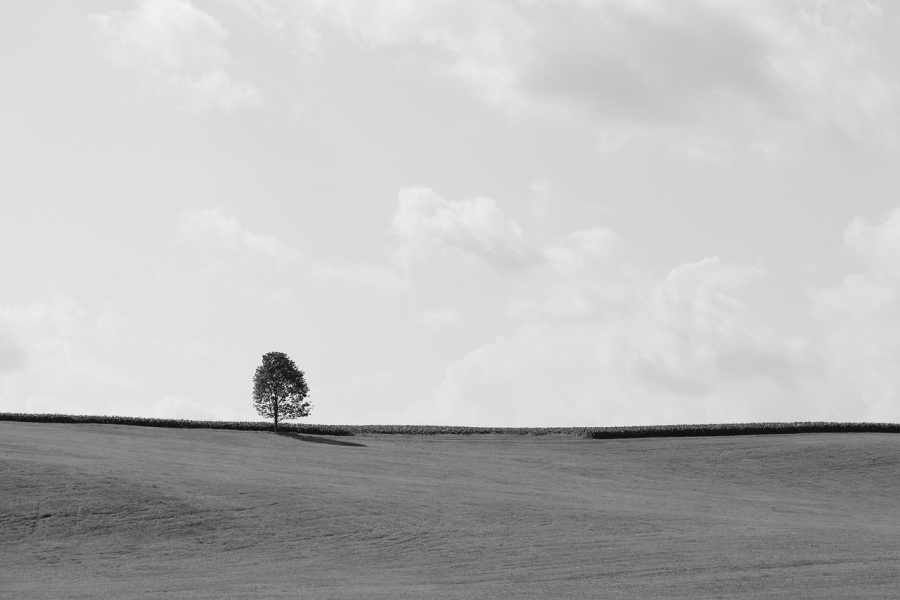 Lawrence Kushner: "Bóg jest na tym miejscu, a ja nie wiedziałem"
---
JAKUB BERSKI
---
LAWRENCE KUSHNER W WYDANEJ NIEDAWNO PO POLSKU KSIĄŻCE "BÓG JEST NA TYM MIEJSCU, A JA NIE WIEDZIAŁEM" OPOWIADA DOSKONAŁY, WSPÓŁCZESNY MIDRASZ O JAKUBIE, MOJŻESZU, HISTORII ŻYDOWSKIEJ, ALE PRZEDE WSZYSTKIM O MOIM I TWOIM "JA", KTÓRE, JEŻELI Z KIMŚ MA DUŻO WSPÓLNEGO, TO Z BOGIEM. KUSHNER OPOWIADA O RELACJI BOGA I CZŁOWIEKA TAK, ŻE CZUJESZ SIĘ JAK W NIEBIE, PRAWDZIWYM NIEBIE.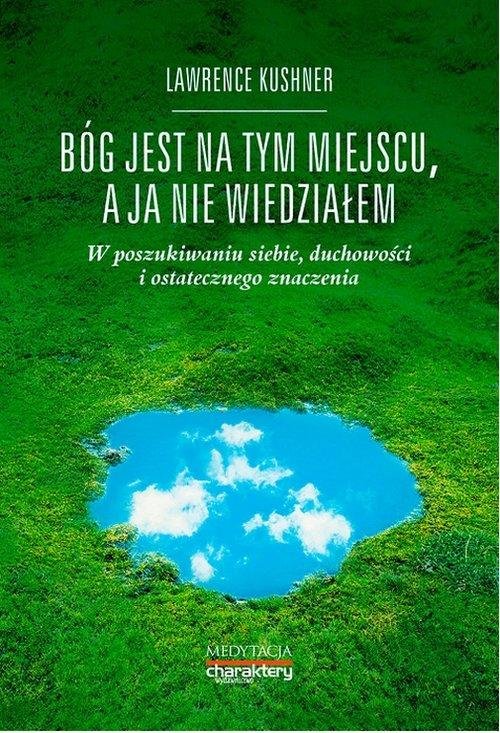 Pomyśl, że Bóg stworzył przynajmniej kilka światów, zanim powstał ten, w którym żyjemy. I czasami w ogóle nie brał pod uwagę kuszącego drzewa, czasami odsuwał je gdzieś daleko poza zasięg wzroku pierwszych ludzi. Albo w ogóle o nim nie wspominał i sadził je, nie dbając o to, czy zostanie znalezione. Tworzył wszechświaty różne, w których ludzie byli jednak zawsze absurdalnie przewidywalni, marudni, dziecinni.
Irytował się, bo nie do końca o to mu chodziło. Chciał, żeby ludzie w pewnym momencie przestawali być dzieciakami i stawali się niezależni. Żeby mogli poznać odosobnienie, winę, przy czym jakieś automatyczne przekazanie niezależności nie wchodziło w grę. Przecież nie o pozorną (i pozbawioną sensu) autonomię mu chodziło. Uznał, że ludzie muszą sami zasłużyć, że muszą pragnąć niezależności na tyle mocno, żeby zapłacić wysoką cenę. "Pozwolę im mieć własne dzieci, ale najpierw muszą zasłużyć na autonomię".
I tak, lekko zdesperowany "Bóg uciekł się do intrygi, znanej później jako wygnanie z raju. Zjedzenie owocu z drzewa było nie tyle grzechem, co niezbędnym, zaplanowanym krokiem w stronę naszej dorosłości. Wszystko odczytaliśmy źle: Bóg nie był rozgniewany; ucieszył się naszym nieposłuszeństwem, a potem zapłakał z radości, że poczuliśmy nasze odseparowanie i chcemy wrócić do domu".
Zapomnij o tym, że Adam i Ewa popełnili grzech, że wygnanie było karą. Zapoczątkowali oni coś, przez co każdy z nas przechodzi. Sprzeciwiamy się i odchodzimy od rodziców, żeby rozwinąć swoje człowieczeństwo. Trauma odseparowania jest wysoką ceną, ale inaczej nie moglibyśmy chociażby mieć własnych dzieci.
Pomyśl, że w dniu, w którym opuszczasz swój rodzinny dom, stajesz się w pełni dorosłym człowiekiem. Pracujesz, żeby przeżyć i dać nowe życie. Wiesz, że jeżeli twoje dziecko będzie robiło tylko to, czego ty chcesz, będzie bezmyślną kopią. Czasami tęsknisz za Bogiem, chcesz wrócić do raju, ale pamiętasz tę podstawową prawdę, że każde dorastanie wywołuje trwający całe życie ból. "Ludzie krzywdzą innych ludzi, ponieważ sami zostali skrzywdzeni. A zostali skrzywdzeni, ponieważ taka jest cena dorosłości. Nie ma innej drogi".
Nie ma w tobie winy z powodu nieposłuszeństwa Adama i Ewy i nie próbuj jej sobie niepotrzebnie wmawiać. Dla twojego własnego dobra opuściłeś dom tak, jak zrobili to pierwsi ludzie. I nie myśl o grzechu. Raczej zaakceptuj, że ceną niezależności jest ból rozdzielenia.
Odetchnij. Nie da się zejść z drabiny, jeżeli wcześniej na nią się nie weszło. Zajrzyj do Tory i przypomnij sobie opowieść o śnie Jaakowa. "I natrafił na pewne miejsce, i przenocował tam, gdyż zaszło było słońce; i wziął jeden z kamieni tego miejsca, i umieścił go w głowach swoich, i położył się na tem miejscu. I śniło mu się, a oto drabina postawiona na ziemi, a wierzch jej sięgał nieba, a oto aniołowie Boży wstępują i zstępują po niej. (…) I przebudził się Jakób ze snu swojego, i rzekł: "Zaprawdę, jest Wiekuisty na miejscu tem, a jam nie wiedział" (Bereszit 28:11-12, 16).
Tak jak aniołowie, spróbuj najpierw wejść na drabinę, żeby, tak jak Jaakow, móc się nieco rozejrzeć i potem dopiero – w harmonii z nimi wszystkimi – zejdź na ziemię. Gdyby aniołowie żyli w niebie, najpierw próbowaliby zejść na ziemię. Pomyśl, że sen Jaakowa to jest twój sen, a Tora to opowieść o tobie. Przecież pierwsze słowo, jakie przychodzi nam na myśl, gdy wspominamy Synaj, to "Anochi", po hebrajsku "Ja", od którego Bóg zaczyna dziesięć przykazań. "Ja", to samo, które jest tak ważne dla ciebie.
Nie wiem, na ile powyższe słowa są moje, a na ile Lawrence Kushnera. Parafrazując je, być może nieco pozmieniałem ich sens. Chciałem jednak przybliżyć jego opowieść o pierwszych ludziach, bo to od niej może rozpocząć się rozumienie tego wyjątkowego midrasza, jaki stworzył Kushner do słów Jaakowa: "Bóg jest na tym miejscu, a ja nie wiedziałem".
To nie tani podręcznik do medytacji z tendencyjnym przesłaniem o zajrzeniu w głąb siebie. Amerykański rabin prezentuje siedem postaci, wokół których buduje swój midrasz. Rozpoczyna od Rasziego, sporo miejsca poświęca chasydom, osobny rozdział dostaje się Dziewicy z Włodzimierza, pojawia się też Mojżesz ben Szem Tow de Leon, który przybliżył światu kabałę, czy Samuel bar Nachmani, o którym czytamy na kartach Talmudu. Kushner próbuje wyobrazić sobie każdą z tych postaci. De Leon jest łagodny i złośliwy, odsuwa się od świata, ale kocha wszystko, co pięknie pachnie i znakomicie smakuje. Z kolei Raszi to sumienny facet z gęstą czupryną ciemnych włosów, skromny i pedantyczny. Wszystko w jego życiu jest proste i jasne. I nie lubi rodzinnych imprez. Każda taka próba wyobrażenia sobie mędrców otwiera ich dialog z Jaakowem. Raszi musi być pedantyczny, jasny i prosty, bo to on nauczył Żydów zwracania uwagę na oczywistości. De Leon, wywraca umysł Jaakowa na drugą stronę, gdy objawia mu, że Bóg i on nazywają siebie takim samym imieniem, że za każdym razem, kiedy wymawia słowo "Ja", powtarza pierwotne "Ja", hebrajskie "Anochi" wypowiedziane przez Boga na Synaju ("Jam Wiekuisty, Bóg twój, którym cię wywiódł z ziemi Micrajim, z domu niewolników"). To boskie "Ja" splata się z naszym "Ja".
Książka poświęcona jest – jak pisze Kushner we wstępie – naszemu własnemu "Ja" i "Ja" Boga. Siedem różnych interpretacji snu Jaakowa zdaje się tworzyć tę przejmującą próbę wyjaśnienia powiedzenia rabina Alexandra Altmanna: "Bóg jest w Ja, ale Ja nie jest Bogiem". Kushner opowiada – począwszy od opisu pierwszych ludzi – historię Izraela pełną niezwykle pokrzepiającej mądrości, skupiając się na tym, co w nas wyjątkowe i boskie.
A to, co najważniejsze, to możliwość odczytania tej opowieści na różnych poziomach. Jeżeli ktoś daleki od religii, czy duchowości w ogóle, za Różewiczem powtórzyłby raczej: "nie chcę dostać się do nieba / nie mam drabiny / zabrały mi ją anioły / które chciały zejść na ziemię", prześledzi wywód Kushnera w bogactwie biblijnych i późniejszych historii judaizmu, zaprezentowanych z niezwykłą zręcznością w świeżym odczytaniu (przy czym, co istotne, pozostając wiernym tradycji). I co najbardziej pociągające, na koniec okaże się, że Kushner, tak jak Różewicz, "nie chce dotrzeć do chmur / Ach! byle dotrzeć "do siebie!".
To dążenie do siebie ma w judaizmie bardzo konkretny wymiar i przenika właściwie wszystkie aspekty życia. "Wyobraź sobie, że podwójna helisa kwasu dezoksyrybonukleinowego w twoich genach chciała rozmawiać z cząsteczkami kwasu dezoksyrybonukleinowego w genach twojego ojca i twojej matki. Mogłyby one tylko odpowiedzieć: "Dlaczego do nas mówisz? Czy wszystko, co masz i kim jesteś, nie pochodzi od nas? Razem jesteśmy źródłem twojej unikatowości". Mniej więcej coś takiego zachodzi między Bogiem a nami podczas modlitwy. Cóż jeszcze można powiedzieć, z wyjątkiem zaakceptowania tej podstawowej tajemnicy poprzez rytualną regularność i religijne uniesienie? Być może jedyną wartą zachodu rozmową jest tak naprawdę wytrwałe powtarzanie tej odwiecznej prawdy rano, w południe i wieczorem: "Otwórz moje wargi, Panie, a usta moje będą głosić Twoją chwałę" (Ps 51,17)."
---
---