Redakcja "Kultury Liberalnej"
---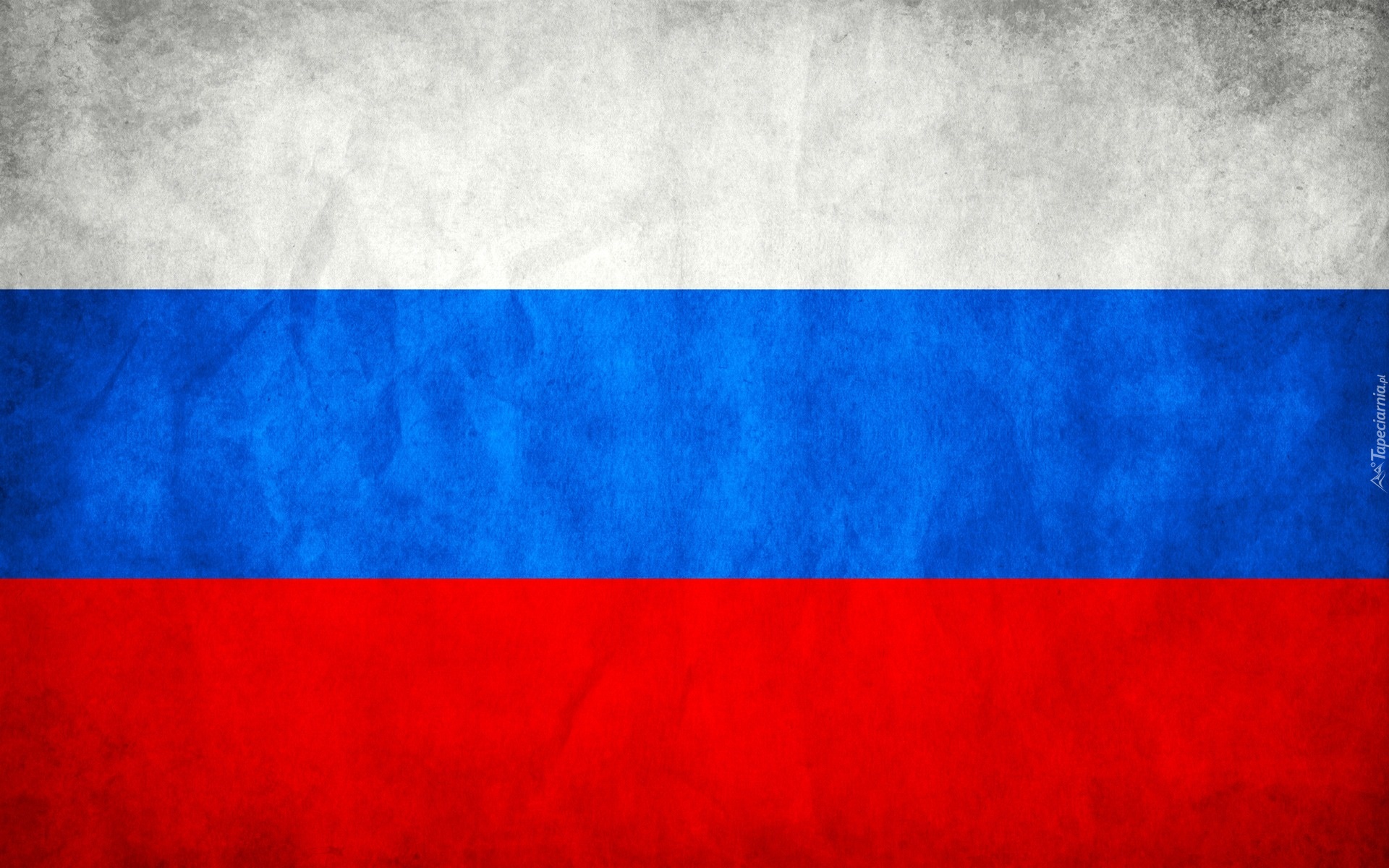 Szanowni Państwo!
Czy możemy myśleć o Rosji, pomijając fakt, że od wieków prowadzi politykę kolonializmu? Informacje o tym, z jakich grup etnicznych pochodzą żołnierze rosyjskiej armii, którzy najechali Ukrainę, przypominają nam to, o czym wiemy, ale na co dzień zapominamy. Rosja to nie jest wspólnota Słowian, jak lubią przedstawiać ją przedstawiciele kolejnych tamtejszych reżimów – to państwo, w którym mieszka wiele narodowości i kultur o bogatym i różnorodnym dziedzictwie. A Czeczeni, Tatarzy, Baszkirzy czy Buriaci nie znaleźli się w granicach tego imperium, bądź pod jego wpływem, dlatego że chcieli zostać Rosjanami, tylko w wyniku podbojów. Tak jak podporządkowywanie przez Rosję części Gruzji, Ukrainy, polityczny wpływy na Białoruś nie jest przywracaniem porządku czy ochroną ludności. To wiadomo. Pytanie jednak brzmi – czym jest? Warto to nazwać po imieniu.
W debatach publicznych kolonializm zwykle kojarzy się z ekspansywną historią Europy, podbojem Afryki, uprowadzaniem niewolników do Stanów Zjednoczonych. A przecież Rosja nie rozciąga się, jak gdyby nigdy nic, od Bałtyku po Kamczatkę. Chociaż rosyjski kolonializm może w szczegółach wyglądać inaczej niż w bardziej znanych przykładach, mechanizm jest ten sam. Dzieje Rosji to historia podbojów i ucisku ludów zamieszkujących jej terytorium.
Jest to historia nieopowiedziana. Jak zwracają uwagę badacze przedmiotu, w zachodniej literaturze naukowej historii rosyjskiego imperializmu i kolonializmu poświęcano dotąd relatywnie niewiele miejsca. O Rosji częściej pisze się w kontekście totalitaryzmu, którego była ofiarą, a nie jako o państwie, które istniało na bazie systematycznych podbojów. Nikita Chruszczow, następca Stalina, w swoim referacie potępił terror stalinizmu, ale nie odciął się od stalinowskiego kolonializmu czy imperializmu.
Ten mechanizm działał w czasach carskich, w stalinowskich i działa w dzisiejszych. Putin wielokrotnie twierdził, że Ukraińcy nie stanowią prawdziwego, niezależnego narodu, a w związku z tym nie należy im się niezależne państwo. Podobny jest rosyjski stosunek Rosji wobec Białorusi, która poddawana była z czasem coraz większym naciskom, mającym na celu zminimalizowanie jej niezależności. Nawet jeśli tego rodzaju działania mają miejsce przede wszystkim po to, by uniemożliwić rozwój demokracji w krajach ościennych Rosji, to kolonialna historia tego kraju daje fundamenty pod ideologiczne i polityczne uzasadnianie interwencji zbrojnych.
Podboje carskie, podboje stalinowskie, podboje i krwawe tłumienie prób odłączenia się od imperium przez Rosję putinowską – to wszystko jest uzasadnianym odpowiednio do czasów i okoliczności kolonializmem.
Kolonializm ten, którego oczywiście w Rosji tak się nie nazywa, wpisuje się w myślenie rosyjskich elit o roli i pozycji geopolitycznej ich państwa. Rosja w ich optyce, zajmując sąsiednie tereny albo podporządkowując je sobie politycznie, realizuje bądź realizowała jakąś misję wobec mieszkających tam narodów. Taka jest też współczesna propaganda. Dlatego, pominąwszy już brak warunków do wolnej dyskusji, trudno oczekiwać, że w Rosji zaistnieje debata na ten temat.
Jest natomiast odpowiedni czas na to, by podjął ją Zachód. Ten, który tak potępił własną kolonialną historię, wobec tego samego procesu na wschodzie reaguje dopiero teraz, kiedy rosyjskie czołgi podjechały pod Kijów. Jednak rosyjski kolonializm rozciąga się o wiele szerzej niż na Ukrainę, debata też nie powinna ograniczać się do niej.
Pytanie, czy możliwa jest droga do dekolonizacji i współobecności państw, które mogłyby odłączyć się od Rosji albo już to zrobiły po rozpadzie ZSRR. Bo przecież kolonializm nie dotyka tylko politycznie, ale także gospodarczo, kulturowo i mentalnie, a jego skutki długo trwają.
Czy powinniśmy zmienić sposób opisywania Rosji i patrzeć na nią z perspektywy historycznego oraz wciąż żywego kolonializmu? W obecnym numerze "Kultury Liberalnej" proponujemy państwu takie właśnie myślenie o niej.
"Rosyjski imperializm przybierał różne formy. Według carskiej imperialnej ideologii, Rosjanie, Ukraińcy i Białorusini stanowili trzy odnogi «wielkiego rosyjskiego narodu». […] Mieszkańcy Kaukazu Południowego i Azji Środkowej, widocznie odmienni od Rosjan etnicznie i kulturowo, zajmowali inne miejsce w rosyjskiej imperialnej wyobraźni. Stosowane były w stosunku do nich inne mechanizmy", mówi w rozmowie z Joanną Kozłowską kazachska historyczka Botakoz Kassymbekowa. "Solidarność, jaką okazuje Ukraińcom – a także sobie nawzajem – wielu Białorusinów, Kazachów, Kirgizów czy Gruzinów, jest wspaniała. Wszyscy wiemy, z czym mamy do czynienia, wszyscy doświadczyliśmy kolonialnego traktowania ze strony Moskwy".
"Zachodnia narracja wokół imperializmu i antyimperializmu jest niestety bardzo «zachodniocentryczna». W pewnym sensie stanowi odwrócenie dziewiętnastowiecznej kolonialnej ideologii, która głosiła, że Zachód jest jedynym źródłem dobra i postępu. Wielu dzisiejszych postkolonialnych czy antykolonialnych intelektualistów przypisuje natomiast zachodnim imperiom monopol na zło. Według mnie, obie postawy są tak samo krótkowzroczne. Tymczasem musimy zdać sobie sprawę z wielości historycznych imperializmów i badać każdy z taką samą dokładnością i uwagą. Jeżeli potrafimy krytykować orientalizm Flauberta, powinniśmy też być w stanie zauważyć szowinistyczne przesłanie dzieł Puszkina, Lermontowa czy Dostojewskiego" – mówi w rozmowie z Joanną Kozłowską ukraiński filozof i publicysta Wołodymyr Jermołenko.
Zauważa też, że kolonializm rosyjski jest specyficzny, bo nie opiera się na podboju "innych", tylko na asymilacji podbitych i stworzeniu fikcji, że są z Rosjanami jednym narodem. "To inny rodzaj imperializmu, posługujący się pojęciami ludu i narodu" – mówi. "To tak naprawdę mieszanka imperializmu i rosyjskiego nacjonalizmu. «Wielki naród rosyjski» rozrasta się do rangi imperium, kolonizując – między innymi – europejskie narody mówiące podobnymi językami. Imperialne władze starają się zatrzeć ich kulturową odmienność, obiecując, że zapomnienie o ukraińskiej czy białoruskiej tożsamości zapewni sukces społeczny".
Paulina Siegień, autorka reportażu "Miasto bajka. Wiele historii Kaliningradu", w dziale "Czytając" opowiada Filipowi Rudnikowi o specyfice Obwodu Kaliningradzkiego, traktowanego przez Rosję, jak mówi "kolonialnie". "Obwód funkcjonowałby wspaniale, gdyby mógł swobodnie kształtować swoje relacje z sąsiadami. Moskwa tego nie chce i robi wszystko, żeby uzależniać Kaliningrad od swoich kroplówek budżetowych. W ostatnich latach bardzo mocno widać, że zwiększają się wpływy oligarchów – w megaprojekty wpompowuje się petrodolary, żeby je potem ukraść". Mówi też: "Politycznie jest to region bardzo specyficzny – relatywnie mały, gdzie wszyscy się znają, więc klasa polityczna kisi się we własnym sosie. Mamy tu też do czynienia z «najazdem» moskiewskim, czyli pojawieniem się elit spoza regionu – za czasów obecnego gubernatora, również wysłannika Moskwy, to się nasiliło. Co więcej, na takim małym obszarze możliwy jest dużo ściślejszy nadzór służb, zwłaszcza że to region militarnie strategiczny dla Rosji".
Jeśli na historię i współczesność Rosji patrzymy z perspektywy jej kolonializmu, porządkuje to sposób myślenia o niej i o relacjach z nią w przyszłości. Warto, by Zachód to dostrzegał.
Zapraszamy do lektury!
---
---