Gregg Drinkwater
Tłumaczenie: Jolanta Różyło
---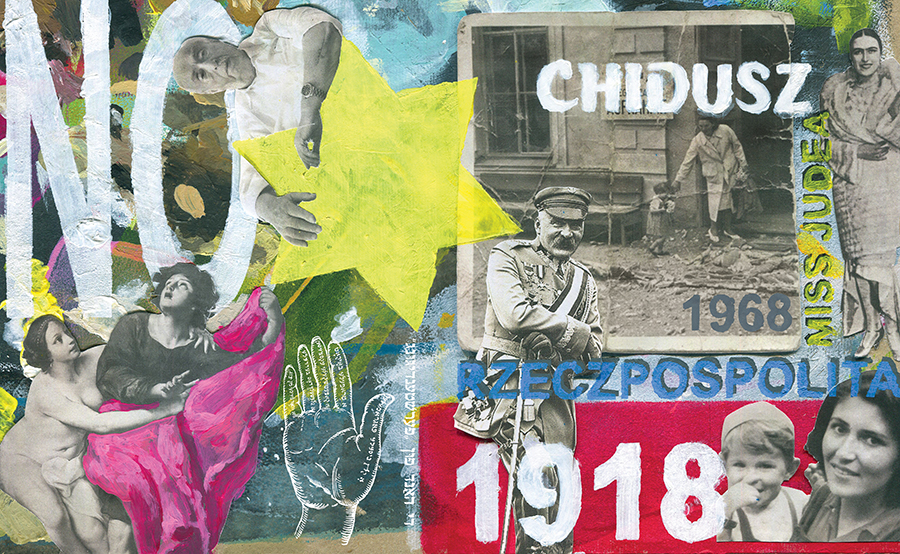 Okładka "Chiduszu" 10/2018 Autorka: Edyta Marciniak
Dzieje Józefa, najdłuższy ciągły fragment narracji w księdze Be-reszit, są jednym z najbogatszych i najbardziej szczegółowych opisów postaci w całej Biblii Hebrajskiej. Opowieść o jego życiu jest tak emocjonalna i złożona, że zarówno starożytni, jak i współcześni komentatorzy czują ogromną potrzebę analizowania i interpretowania każdego jego posunięcia, identyfikowania się z jego sukcesami i licznymi próbami, jakim jest poddawany. Thomas Mann, laureat literackiej Nagrody Nobla, napisał nawet powieść zatytułowaną Józef i jego bracia. Badacze, rabini i aktywiści ruchu LGBT, szukający w Biblii queerowych kontekstów, również często skupiają się na postaci Józefa. Dramatyczna historia jego życia pełna wzlotów i upadków stanowi żyzny grunt dla queerowych dociekań. Wielu czytelników z kręgów LGBT zapytanych o to, która ze wszystkich postaci biblijnych według nich mogłaby być gejem, wskazałoby właśnie Józefa.
Wielu starożytnych rabinów i komentatorów zwracało uwagę na szczególną "wrażliwość" Józefa, co tym bardziej ułatwia współczesnym czytelnikom patrzenie na jego postać przez queerowy obiektyw. Raszi pisał na przykład, że Józef "układał włosy i malował powieki, żeby dobrze wyglądać". Jak zobaczymy później, spostrzeżenia Rasziego nie są jego oryginalnym pomysłem, ale powtórzeniem słów żyjących przed nim twórców midraszy, którzy twierdzili, że w postaci Józefa rzeczywiście jest "coś wyjątkowego", coś, co przez wieki ciekawiło egzegetów. Choć nie twierdzili oni, że Józef był gejem we współczesnym znaczeniu tego słowa (idea homoseksualizmu w dzisiejszym rozumieniu nie istniała w świadomości starożytnych Izraelitów), mamy wystarczającą ilość dowodów na to, że był on w pewnym sensie queer – wycofany, zawsze na uboczu, odseparowany od rodziny, nie do końca pasujący do reszty. Odkryjmy więc krok po kroku queerowość Józefa.
Józef jako naar
Opis Józefa z pierwszych wersów parszy Wa-jeszew wprawiał komentatorów w zakłopotanie od dwóch tysięcy lat. Jest on tam przedstawiony jako siedemnastolatek, który wraz z braćmi dogląda stada owiec. W tym samym fragmencie nazwany zostaje naar – chłopcem, młodzieńcem. W czasach biblijnych siedemnastolatek uważany był za osobę dorosłą, dlaczego więc Tora nazywa Józefa naar? I skąd to doprecyzowanie, skoro wcześniej jednoznacznie podany został jego wiek?
Według autorów midrasza Józef, choć rzeczywiście był siedemnastolatkiem, "zachowywał się jak chłopiec, malował oczy, kręcił włosy i unosił piętę" (Be-reszit Raba 84:7). Czy dziś nie powiedzielibyśmy, że mężczyzna, który tak się zachowuje, jest zniewieściały, a nawet – podążając za kulturowym stereotypem, jakkolwiek problematyczny by on nie był – że jest gejem? Mimo że taka interpretacja wydaje się być oczywista dla współczesnego czytelnika, w kulturach starożytnych, szczególnie wśród Greków i Rzymian, granica między chłopcem (jako przeciwieństwem mężczyzny) a kobietą nie była tak wyraźna jak dzisiaj. Nazywając Józefa chłopcem, autor feminizuje jego postać, podając jednocześnie w wątpliwość jego emocjonalną i społeczną dojrzałość. Określenie naar stawia go zaś w wyraźnej opozycji do braci, przedstawionych jako dorośli, i sugeruje, że Józef odznaczał się szczególną niewinnością, co w Biblii często oznacza bliski związek z Bogiem.
Inni komentatorzy próbujący zrozumieć użycie słowa naar zwrócili uwagę na całość wersu, w którym ono pada: we-hu naar et-bnaj Bilha we-et-bnaj Zilpa ("on to młodzieniec – z synami Bilhy i Zylpy"; Be-reszit 37:2). Zgodnie z ich interpretacją Józef był pomocnikiem kilku swoich braci (synów Bilhy i Zylpy – Dana, Naftalego, Gada i Asera)[1], a być może nawet ich sługą[2]. Niezależnie od celu, w jakim użyte było to słowo, zastosowanie go w kontekście Józefa jest kolejnym dowodem na to, że był on queerową postacią – odstającą od reszty rodziny, a być może i feminizowaną przez braci.
Wyjątkowy płaszcz dla wyjątkowego syna
Jakub, ojciec Józefa, traktował go w szczególny sposób. Zaraz po wersie, w którym pada słowo naar, czytamy, że "miłował Józefa nad wszystkich synów swoich, gdyż synem starości jego był; i sprawił mu płaszcz strojny [z rękawami]" (37:3). Płaszcz Józefa, po hebrajsku ketonet pasim, często opisywany był jako "płaszcz wielu kolorów". Dziś moglibyśmy go nazwać "cudownym płaszczem snów w technikolorze", nawiązując do słynnego musicalu z 1968 roku. Ten element garderoby poróżnił jednak Józefa i jego braci: "A widząc bracia jego, iż go miłował ojciec nad wszystkich braci jego, znienawidzili go, i nie mogli mówić z nim uprzejmie" (37:4).
Płaszcz jest widocznym symbolem faworyzowania Józefa przez ojca, co podkreślone jest przez użycie w zdaniu czasownika "widzieć". Tekst nie mówi, że bracia zrozumieli albo odczuli, że ojciec kochał Józefa bardziej niż innych. Oni to widzieli. Płaszcz jest namacalnym symbolem nowej hierarchii, którą Jakub próbuje ustanowić wśród synów. Józef jest najmłodszym z nich, a jak Jakub doskonale wiedział po swoich doświadczeniach z Ezawem, prawo pierworodnego należy się najstarszemu synowi – w tym przypadku Rubenowi[3]. Tutaj, tak jak w historii z Ezawem, wyjątkowy element garderoby odgrywa szczególną rolę w obaleniu rodzinnej hierarchii.
Co jeszcze symbolizuje strojny płaszcz? Czy ma wyrażać jakąś głębszą, ukrytą prawdę, którą Jakub widzi w Józefie, czy raczej maskować jego niedojrzałość wynikającą z bycia naar? W biblijnym hebrajskim jest kilka określeń na ubranie, w tym beged i lewusz. Bgadim to stroje, które definiują noszącą je osobę lub nadają jej znaczenia – jasne jest, że zarówno osoba je nosząca, jak i jej działania są szczególnie istotne. Lewusz zaś służą zatajeniu czegoś – osoba, która je nosi, będzie sprawiała wrażenie kogoś, kim w rzeczywistości nie jest. Jak jest zatem z płaszczem Józefa? Większość komentatorów zgodziłaby się, że jego ketonet pasim należy niewątpliwie do kategorii beged, ponieważ definiuje go jako kogoś, kto w przyszłości zostanie cnotliwą osobą (hebr. cadik). Jednak w oczach braci Józefa jego płaszcz jest lewusz – widzą go oni nie tylko jako próbę wywyższenia się, ale również dowód na to, że ojciec nie potrafił skutecznie ocenić najmłodszego syna (a przynajmniej ocenić go tak, jak widzieli go jego bracia). Płaszcz świadczy o wyjątkowości Józefa, przez co zagraża jego braciom – stawia go poza resztą rodzeństwa, a być może nawet ponad nimi. Litery rdzenia imienia "Józef" mogą również tworzyć hebrajskie słowo hosafa – dodatek, nadmiar. Jak zauważa badaczka Avivah Zornberg, bracia czują się zagrożeni przez to, co w Józefie "dodatkowe i wyjątkowe", co świadczy o jego wyższości i oryginalności.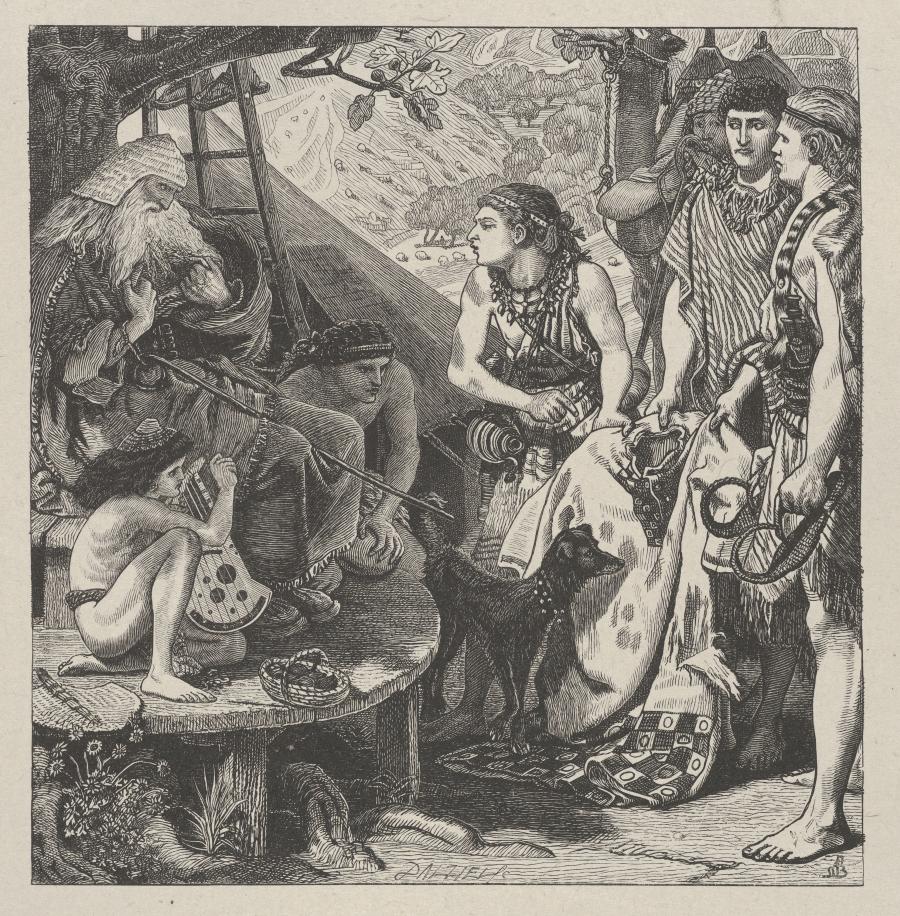 "Płaszcz Józefa" drzeworyt wg Forda Madoxa Browna / fot. The Metropolitan Museum of Art
A co z samym Józefem? Czy płaszcz pomaga mu zamaskować brak pewności siebie i ból, który odczuwał, dorastając bez matki? Rachela umarła przecież, kiedy był dzieckiem. W jednym z midraszy czytamy nawet, że płaszcz Józefa zrobiony był ze skrawków sukni ślubnej jego matki. Czy płaszcz pozwalał mu więc posługiwać się autorytetem, którego w rzeczywistości nie miał? Czy Józef używał krzykliwego, queerowego płaszcza jako atrybutu, który pomagał mu podtrzymywać fałszywy publiczny obraz osoby pewnej siebie? Rzeczywiście w początkowych wersach historii Józefa nie ma śladu dojrzałości emocjonalnej, którą wykazuje się on w dalszej części opowieści, kiedy w końcu dorasta do "wybraństwa" nałożonego na niego przez ojca.
Snowidz i marzyciel
Centralnym punktem historii Józefa opowiedzianej w parszy Wa-jeszew są jego dwa szczegółowo opisane sny. Józef opowiada o nich braciom, co potęguje ich gniew i nienawiść: "Oto wiążem snopy wśród pola; a oto powstał snop mój i stanął; a oto otoczyły go snopy wasze, i kłaniały się snopowi mojemu" (37:7). Bracia natychmiast reagują, pytając: "Alboż jako król królować chcesz nad nami? Alboż jako władca władać chcesz nami?" (37:8).
Klasyczni komentatorzy zwracają uwagę na pojawiającą się tu oczywistą wizję przyszłości – bracia rzeczywiście przyjdą w końcu do Józefa w poszukiwaniu zboża i pokłonią się przed nim. Rabini zauważają, że "snop" Józefa powstaje bez pomocy braci, co oznacza, że dochodzi on do władzy samodzielnie, ale nie widzą potencjalnej fallicznej metaforyki snu. "Snop" Józefa wznosi się stanowczo i prężnie, podczas gdy te należące do jego braci wiotczeją wobec jego fallicznej siły. Czy powinno nas zatem dziwić, że bracia byli źli i czuli się zagrożeni seksualnym wyzwaniem, które zasugerował Józef, opowiadając o swoim śnie? Triumf nad braćmi jest tu przedstawiony w sposób wyraźnie nawiązujący do płodności – zboże zbierane w snopy możemy interpretować jako nieograniczony potencjał rozrodczy Józefa. To przez niego wypełni się przymierze, które Bóg zawarł z Abrahamem. To Józef, a nie żaden z jego starszych braci, przekaże dar etycznego monoteizmu przyszłym pokoleniom. Po raz kolejny w Biblii prawo pierworodnego przejmuje młodszy syn i hierarchia zostaje odwrócona. Reakcja braci nie mogłaby być bardziej przewidywalna – próbują pozbawić Józefa jego męskości, unieszkodliwić ją i metaforycznie wykastrować uzurpatora-dziwaka.
Bracia wyruszają wypasać owce ojca do Szechem – miejsca pełnego erotycznej symboliki. To tam została zgwałcona ich siostra Dina, na co jej bracia zareagowali niezwykle agresywnie, zabijając wszystkich mężczyzn w okolicy, kiedy ci dochodzili do siebie po obrzezaniu. Gwałciciele Diny zostają tym samym symbolicznie wykastrowani, aby następnie zginąć w chwili, gdy pozbawieni są już swej męskości i seksualności – w ten sposób synowie Jakuba zaznaczają swój ostateczny triumf[4].
Teraz w Szechem bracia spiskują przeciwko Józefowi, chcąc go zabić. Widząc brata, krzyczą: "Oto snowidz ów idzie!". Nie nazywają go po imieniu ani nie odnoszą się do niego jak do brata. Odcinają się, nazywając go marzycielem, dziwakiem (queer), Innym, którego się wypierają. Nie chcą go zrozumieć ani nawet z nim rozmawiać.
Jak bardzo przypomina to antygejowską nagonkę! Bracia zamieniają się w gang niepewnych swej seksualności mężczyzn zagrożonych przez rozrodczą wyższość Józefa. Najpierw nazywają go marzycielem i dziwakiem, aby za chwilę podjąć próbę odebrania mu przemocą kontroli nad pojawiającym się zagrożeniem o społeczno-seksualnym charakterze. Bo czym jest antygejowska nagonka, jeśli nie najbardziej dosłownie odegranym psychoseksualnym dramatem osób zafiksowanych na punkcie swojej fallicznej tężyzny? Czy nie jest to próba zaprzeczenia zdolności osoby queer do podważenia heteronormatywnego wzorca, który utrzymuje wyższość patriarchatu? Czy tego właśnie zagrożenia nie symbolizuje Józef?
Podtrzymując psychoseksualny dramatyzm sytuacji, bracia wrzucają Józefa do dołu – miejsca, które możemy interpretować jako żeński antyczłonek, reprezentujący w patriarchalnym światopoglądzie przeciwieństwo symbolicznego "snopu we wzwodzie" ze snu Józefa. Na wizję seksualnej władzy, płodności i triumfu bracia odpowiadają wrzuceniem marzyciela-dziwaka do ziemi, w głęboką i ciemną przestrzeń kojarzącą się z macicą. Próba całkowitej kastracji Józefa jednak się nie powodzi. Dół zmienia się za to w miejsce odrodzenia – Józef wychodzi z niego, aby już bez braci kontynuować swoją podróż. Zaczyna nowe życie, wędrówkę w innym kierunku. Co więcej w Torze wyraźnie powiedziane jest, że w dole, do którego wrzucono Józefa, nie było wody. Ma to symbolizować moment narodzin, kiedy nowe życie, żeby przetrwać, musi szybko opuścić macicę, która nie jest już dla niego bezpiecznym miejscem.
Wrzucenie Józefa do dołu to nie koniec równi pochyłej, na której się znajduje (zostanie jeszcze sprzedany jako niewolnik i trafi do więzienia, aby dopiero później odbić się od dna). Jest to jednak moment, w którym odłącza się od rodziny i przyjmuje nową tożsamość. Wrzucenie Józefa do dołu i pozostawienie go na pewną śmierć oznacza ostateczny rozłam między nim a rodziną i przełomowy punkt w jego życiu. Historia pełna tego typu rozłamów i przemian wyraźnie koresponduje z historiami wielu osób LGBT, które tworzą dla siebie nowe tożsamości i budują relacje od podstaw, po tym jak zostają odrzucone przez swoje biologiczne rodziny. Jak staje się jasne później, Józef zmaga się z poczuciem krzywdy i musi przejść osobistą i rodzinną próbę, zanim jakiekolwiek pojednanie będzie możliwe. Zainspirowana snem wizja triumfu nad braćmi w końcu się spełni. Siedząc jednak w dole, Józef jest samotny, głodny i pozbawiony braterskiego współczucia. Musi czuć się jak kompletny wyrzutek i Inny, brutalnie powalony przez mężczyzn tak zastraszonych jego innością, że nie są w stanie z nim nawet rozmawiać.
Nabytek Potifara
Narracja o socjoseksualnym charakterze trwa nawet po przybyciu Józefa do Egiptu. Tym razem, już nie jako naar, staje się on częścią erotycznej intrygi, która wywołała odważne reakcje Mędrców.
Józef trafia do Egiptu po tym, jak jego bracia w ostatniej chwili postanawiają sprzedać go jako niewolnika zamiast zostawiać na pewną śmierć. Tam kupuje go "Potifar, dworzanin Faraona, naczelnik przybocznej straży, Micrejczyk, od Iszmaelitów, którzy sprowadzili go tam" (39:1). Przez całą historię Józefa Tora przypomina nam, jak pięknym był mężczyzną. Również po jego przybyciu do Egiptu, chwilę przed tym, kiedy zaczyna zalecać się do niego żona Potifara, czytamy: "A był Josef pięknej postaci, i pięknego wejrzenia" (39:6).
Ze względu na ilość odwołań do urody Józefa mędrcy Talmudu doszli do zaskakującego wniosku, odpowiadając na pytanie, co powodowało Potifarem, kiedy kupował niewolnika. W traktacie Sota 13b czytamy: "[Potifar] kupił [Józefa] dla siebie; ale zstąpił Gabriel i wykastrował [Potifara], i przyszedł Gabriel i okaleczył go, bo choć oryginalnie imię jego brzmiało Potifar, później zmienione zostało na Potiferę". Rozłóżmy to zdanie na czynniki pierwsze. Kiedy mędrcy piszą, że Potifar kupił Józefa dla siebie, wyraźnie sugerują, że zrobił to w celach erotycznych. Potifar był dworzaninem faraona – z hebrajskiego saris (w liczbie mnogiej sarisim). W Tanachu ten sam termin używany był do opisu kastratów czy eunuchów, którzy czasami służyli na dworze faraona. Rabini, częściowo ze względu na użyty we fragmencie termin saris, twierdzą, że anioł Gabriel wykastrował Potifara, aby nie dopuścić do seksualnego wykorzystania Józefa[5].
Erotyczne propozycje
Wraz z rozwojem historii Józefa odkrywamy jeszcze jeden dowód, często wykorzystywany przez współczesnych queerowych czytelników, na to, że jest on "najbardziej gejowską" postacią w Torze. Niedługo po tym, jak Józef trafia do domu Potifara, jego żona próbuje w agresywny sposób uwieść młodzieńca, a ten odrzuca jej zaloty. Nie jest to jednak jedyny moment, w którym dochodzi do podobnej sytuacji. W midraszu czytamy, że "kiedy Józefowi wydano polecenie sprawowania władzy w Egipcie, córki królów patrzyły na niego zza treliaży i rzucały mu pod nogi bransolety, naszyjniki, kolczyki i pierścionki, żeby podnosząc je mógł na nie spojrzeć; ale on na nie nie patrzył" (Be-reszit Raba 98:18). Mimo że Józef ma żonę i dzieci, opisywany jest jako niezaangażowany seksualnie, a przynajmniej niewykazujący większego zainteresowania kobietami.
PRENUMERATA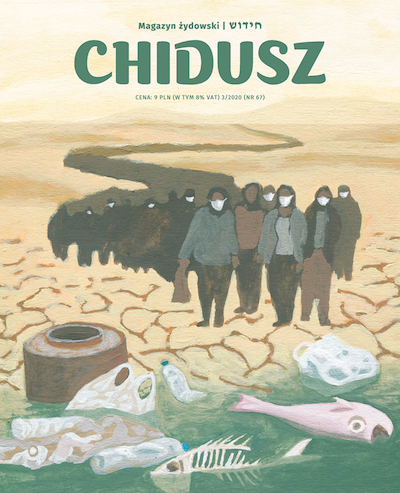 Oczywiście mężczyzna, który nie przyjmuje propozycji niezobowiązujących stosunków z kobietami na dworze faraona, nie powinien być od razu zaszufladkowany jako gej. Jest wiele innych zupełnie oczywistych, a nawet honorowych powodów, dla których mógłby odmawiać. O jednym z nich dowiadujemy się od samego Józefa, kiedy mówi do żony Potifara: "jakże miałbym spełnić tę niegodziwość wielką, i zgrzeszyć przeciw Bogu!?". Tym samym stawia siebie jako wzorzec męskiej skromności w żydowskiej tradycji[6]. A jednak jego powściągliwość odznacza się na tle tak wielu innych postaci biblijnych – nawet jego własnego brata Rubena, który podważył seksualny autorytet ojca, obcując z jedną z jego żon, co poskutkowało odebraniem mu prawa pierworództwa.
Ostatecznie więc psychologiczne i seksualne dowody na to, że Józef był gejem pozostają niejasne i mało precyzyjne. Ale czy rzeczywiście potrzebujemy bezpośrednich relacji z erotycznych zachowań niejednoznacznej genderowo postaci, aby spojrzeć na nią z innej perspektywy? Próby ustanowienia Józefa biblijnym praojcem wszystkich gejów mogą być nieco naciągane, ale nie oznacza to, że nie możemy zaklasyfikować go do queerowych postaci, bo z osobami LGBT łączy go bardzo wiele. W każdym momencie swojego życia jest mężczyzną oddzielonym od reszty, obcym wśród swoich, wybranym przez ojca i przez Boga do osiągnięcia wielkich rzeczy.
---
[1] Bilha i Zylpa były nałożnicami Jakuba, służącymi jego żon – Racheli i Lei. Miały więc w stosunku do nich drugorzędną pozycję. Mimo że były matkami synów Jakuba, którzy zapoczątkowali kilka z dwunastu plemion Izraela, nie wymienia się ich wśród żydowskich pramatek (do których należą Sara, Rebeka, Lea i Rachela). Zasugerowane powiązanie Józefa z synami Bilhy i Zylpy wskazuje na związek między nim a wszystkimi tymi, którzy znajdują się na marginesie naszego społeczeństwa.
[2] Naar to słowo oznaczające sługę, pojawiające się w Be-reszit 18:7 w kontekście pomocnika Abrahama, który pomaga przygotować ucztę dla trzech aniołów odwiedzających jego i Sarę w parszy Wa-jera. Słowo pojawia się też w księdze Szemot 33:11 w odniesieniu do Jozuego, "sługi" Mojżesza, a następnie w historii Józefa, kiedy będąc w więzieniu w Egipcie zostaje on interpretatorem snów. Józef określony jest jako naar iwri, żydowski chłopiec (41:12). Raszi interpretuje to jako negatywne określenie, oznaczające głupca.
[3] Ruben zaburzył już jednak socjoseksualną hierarchię, uprawiając seks z Bilhą, nałożnicą Jakuba. Jak czytamy w parszy Wa-jiszlach: "poszedł Reuben i obcował z Bilhą, nałożnicą ojca swojego. I usłyszał to Israel [Jakub]" (Be-reszit 35:22). Interpretacje komentatorów są w tym przypadku różne: niektórzy twierdzą, że Ruben zgwałcił Bilhę, inni, że jedynie podważył autorytet ojca, próbując przenieść łóżko Jakuba z namiotu Bilhy – gdzie jego ojciec zaczął sypiać po śmierci ukochanej Racheli – do namiotu Lei (matki Rubena). Niezależnie od tego, co się wydarzyło, doszło do kłótni między ojcem a synem, Ruben zaś musiał zostać ukarany. Później próbował oczywiście załagodzić sytuację, chcąc naprawić więź z ojcem i odzyskać jego miłość. Jakub był jednak nieugięty w swej decyzji o pozbawieniu Rubena prawa pierworództwa.
[4] Mimo że obrzezanie symbolizuje przymierze między Bogiem i Izraelitami, uosabiając tym samym pozytywną więź ze Stwórcą, w tym przypadku jest rodzajem fizycznej przemocy i formą kastracji podobną do tej, o której mowa w I Księdze Samuela 18.
[5] Ta interpretacja nabiera większego znaczenia przez pozornie chełpliwy komentarz Józefa po tym, jak Potifar ustanawia go panem swojego domostwa. Kiedy żona Potifara próbuje go uwieść, Józef mówi: "Niema wyższego w domu tym nademnie" (39:9), pozornie twierdząc, że tylko on, nie Potifar, posiada męską władzę i autorytet w domostwie.
[6] Inną interpretację, o której wspomina Ra'anan Abusch, odnoszącą się do wcześniejszej dyskusji o Potifarze jako eunuchu, zaproponował Filon z Aleksandrii. W swoim Legum Allegoria sugeruje, że sam Józef jest pewnego rodzaju symbolicznym eunuchem, biorąc pod uwagę jego rozwój kariery w Egipcie i seksualną powściągliwość. Filon pisze: "z innego punktu widzenia najszlachetniej byłoby stać się eunuchem, jeśli [dzięki temu] nasza dusza mogłaby uniknąć nikczemności i oduczyć się namiętności. A zatem i Józef, postać wyróżniająca się samokontrolą, kiedy rozkosz podpowiada «Śpij ze mną, a będąc człowiekiem, oddawaj się ludzkiej namiętności i ciesz rozkoszami, które spotykają nas w życiu», odmawia odpowiedzi".
---
---