---
Andrzej Koraszewski
---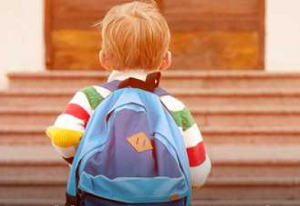 Zrodlo zdjecia: Strona Neighbourhood
Zdziwiłem się trochę, kiedy przeczytałem, że miłośnik egzorcyzmów, którego Partia postawiła na odcinku wychowania katolickiego człowieka, miał ludzki odruch. Dziennikarz zapytał go, czy zakazuje swojej żonie czytania jakichś książek, a miłośnik zareagował jak człowiek i wrzasnął, że to nie jego (czyli dziennikarza) interes. Doniesienie, z którego się o owym incydencie dowiedziałem, nie informuje, czy dziennikarz skorzystał z tej nadzwyczajnej okazji ludzkiego odruchu i zapytał, czy takiej właśnie reakcji oczekiwał od burmistrza Ustrzyk, któremu minister powiedział, że może zakazać czytania modnego ostatnio HiT-u swojej żonie. Tak czy inaczej, zawsze miło, kiedy widzimy jakiekolwiek ludzkie odruchy u kogoś postawionego przez Partię na ważnym odcinku.
Sprawa oburzenia ministra od wychowania katolickiego człowieka byłaby incydentem niewartym wspomnienia, gdyby nie zbieg okoliczności, bo właśnie dostałem informację, że syn przyjaciółki rozpoczął naukę szkolną w szkole założonej i finansowanej przez stowarzyszenie rodziców, do której pan Czarnek nie ma wstępu. Patrząc na zdjęcie dumnego pierwszoklasisty, napisałem: "właściwy człowiek na właściwym miejscu". Nie pisałem już nic o moim przerażeniu z powodu tego, jak mało polskich dzieci ma ten przywilej.
Głęboko w czasach stanu wojennego Józef Kuśmierek pisał mi o swojej rozpaczy z powodu plagi komitetów budowy kościołów i całkowitego braku niezależnych komitetów rodzicielskich. Przekonywanie, że niezależne komitety rodzicielskie miałyby nieco więcej sensu, trafiało na mur niezrozumienia. Idea, że można i warto łożyć na budowę kościoła, była dla ludzi dziesięć razy uboższych niż dziś oczywista, pomysł, że można łożyć swoje pieniądze na wykształcenie swoich dzieci, wydawał się ludziom sprzeczny z wszystkim, czego się w życiu nauczyli. Ruchu komitetów rodzicielskich jak nie było, tak nie ma, nie widać również chętnych, którzy chcieliby tę sytuację zmienić. Powróćmy zatem do miłującego egzorcyzmy ministra od edukacji najmłodszych Polaków.
Znacznie ciekawszy od incydentu przed radiowym mikrofonem był wykład tego ministra w Wyższej Szkole Wymiaru Sprawiedliwości. Była to niegdyś Wyższa Szkoła Kryminalistyki, która najwyraźniej trafiła w ręce ludzi bardzo pobożnych, zmieniła nazwę i kształci dziś katolicką bezpiekę. Tam właśnie zorganizowano międzynarodową konferencję o "Ograniczeniach i naruszeniach wolności religijnej", na której miłośnik egzorcyzmów i minister ds. wychowania katolickiego człowieka wygłosił krótkie przemówienie, które naprawdę warto wysłuchać.
Minister informował zebranych, że mamy do czynienia z rewolucją, z brutalnym atakiem na wszystko, co chrześcijańskie, że jest to wojna kulturowa i "mamy do czynienia z ludźmi, którzy nie biorą jeńców". "Nie jest nam potrzebna dyskusja o wolności religijnej tylko kontrrewolucja" – mówił minister Czarnek na konferencji w Wyższej Szkole Wymiaru Sprawiedliwości. Dowiedzieliśmy się dalej, że chrześcijan w Polsce nie dyskryminuje się, ale zwalcza i wyrzuca, wyśmiewa i opluwa. Dziecko, które chce iść do szkoły katolickiej, to jest bohater. Ale, jak dowiadujemy się dalej, "Polska jest nadal centrum wolności, które trzeba ratować kontrrewolucją".
Po 2 minutach i czterdziestu pięciu sekundach dowiadujemy się, że problem polega na złym rozumieniu Konstytucji, która, w artykule 25 stwierdza, że:
Władze publiczne w Rzeczypospolitej Polskiej zachowują bezstronność w sprawach przekonań religijnych, światopoglądowych i filozoficznych, zapewniając swobodę ich wyrażania w życiu publicznym.
Prosi zatem minister swoich słuchaczy, żeby zwrócili uwagę na fakt, że Konstytucja zapewnia bezstronność, ale zapewniając każdemu głoszenie poglądów również w życiu publicznym.
Sądząc z tego, że mówi to minister i mówi to w wyższej szkole, w kraju, w którym prezydent urządza państwowe uroczystości na Jasnej Górze, a nauczycieli (wierzących i niewierzących) zmusza się do udziału w rekolekcjach, moglibyśmy sądzić, że coś mu się pomyliło. Jednak minister Czarnek dobrze wie, do czego zmierza.
Neutralność jako taka nie istnieje, dowiadujemy się dalej, bo inaczej "musielibyśmy powiedzieć, że narodowy socjalizm jest i pozytywny, i negatywny, skoro ma być neutralny". Z czego, jak mówi, wynika, że jest ocena postaw i zachowań, "nie ma neutralności, państwo nie może być neutralne wobec łamania podstawowych wolności praw człowieka".
Przemysław Czarnek przekonywał, że nie można zachować neutralności wobec spraw takich jak zabójstwo człowieka również w fazie prenatalnej, albo ostatnich latach życia. Rewolucjoniści nie mają argumentów, nie dyskutują, wyrzucają.
A to wszystko związane jest ze zmianami w świecie zachodnim. Tego Zachodu, który znaliśmy, nie ma już i nie będzie, więc jeśli nie chcemy być Zachodem, tym zgniłym, antyreligijnym zachodem, to musimy być kontrrewolucjonistami – kończy swoje krótkie wystąpienie minister Czarnek.
Być może jestem w błędzie, ale mam wrażenie, że usłyszeliśmy coś więcej, niż to, co mówi podczas swoich objazdów Jarosław Kaczyński. Usłyszeliśmy program. Program, który jest realizowany od pierwszego dnia po przejęciu władzy, który obejmował wymianę generałów w armii, wymianę rektorów wyższych uczelni, wymianę zarządów i rad nadzorczych spółek państwowych, przejęcie mediów publicznych, wymianę dyrektorów szkół i przedszkoli. Ten program dziwnie przypomina to, co zrobiono w Turcji.
Dyskusja o podręczniku "profesora" Roszkowskiego jest namiastką dyskusji o tym, co dzieje się w szkołach. Młody człowiek, o którym wspomniałem na początku, poszedł do szkoły, która ma jedne z najlepszych wyników nauczania w Polsce. Pan Czarnek kłamie, on nie walczy o swobodę głoszenia poglądów religijnych, walczy o zastąpienie nauki od przedszkola indoktrynacją religijną i nacjonalistyczną. Państwo znalazło się w łapach takich humanistów jak Czarnek, a znaczna część społeczeństwa daje się przekonać nie tylko dlatego, że nadal woli łożyć na kościoły niż na swoje dzieci, ale również dlatego, że broniąc się przed fanatykami z prawej strony, boimy się dyskusji o problemach, które wyrastają z lewej strony. Nasze dzieci będą ludźmi na właściwych miejscach, kiedy trafią do szkół prowadzonych z pełnym poszanowaniem artykułu 25 Konstytucji. Takie szkoły możemy dziś policzyć na palcach. Tylko ruch komitetów rodzicielskich może spowodować, że będzie ich więcej. Oczekiwanie, że państwo ma dać naszym dzieciom oświatę, nadal wydaje się naturalne, tyle, że okazuje się, iż ta oświata jest bardzo odległa od tego, czego chcemy dla naszych dzieci.
A jak mogą się skrzykiwać rodzice, którzy chcą dla swoich dzieci nauki, a nie indoktrynacji? To już jest inna bajka i dziś jest to łatwiejsze niż kiedykolwiek.
---
Andrzej Koraszewski – Publicysta i pisarz ekonomiczno-społeczny. Ur. 26 marca 1940 w Szymbarku, były dziennikarz BBC, wiceszef polskiej sekcji BBC, i publicysta paryskiej "Kultury".
---
---