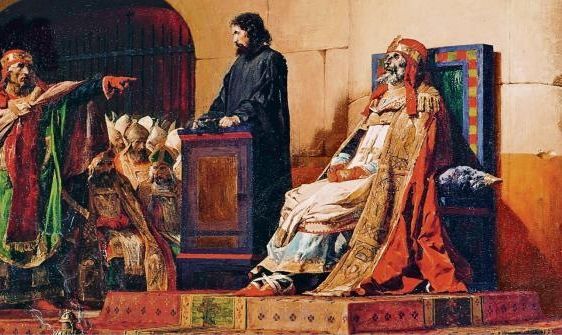 "Trupi synod", czyli pośmiertny sąd nad papieżem Formozusem
---
Marcin Moneta
[Przy tekście pracowali także: Maria Procner (redaktor)]
---
To czasy, które Kościół katolicki wolałby wymazać z kart historii. Nigdy wcześniej ani później obyczaje i standardy moralne w Stolicy Piotrowej nie upadły tak nisko. Zamiast czystości i wstrzemięźliwości, kolejni papieże hołdowali raczej mamonie, żądzy zbytków i władzy oraz rozpuście. Trudno się dziwić, że X wiek n.e. w dziejach Watykanu nazwano… pornokracją.
*
Okres, o którym mowa, rozpoczął się wraz z pontyfikatem papieża Sergiusza III w 904 roku. W tamtych czasach wokół tronu Piotrowego toczyły się takie same brutalne rozgrywki jak w przypadku rywalizacji o władzę królewską czy cesarską. Papieże zmieniali się często, wielu nie umierało śmiercią naturalną. W miejsce tych zrzuconych z tronu powoływano ich politycznych przeciwników tzw. antypapieży.
Trup pod sąd
Niewiele ma to wspólnego z chrystusowym wybaczeniem win? Zgadza się! Czasem zażarta walka o władzę w Watykanie przybierała makabryczne, a wręcz groteskowe wymiary. Tak było w trakcie tzw. trupiego synodu z 897 roku, kiedy to po 9 miesiącach od pochówku wyciągnięto z grobu zwłoki papieża Formozusa – by ubrać je w szaty pontyfikalne, posadzić na tronie Piotrowym, a następnie w ramach zainscenizowanej rozprawy sądowej pozbawić godności i szacunku.
Ciało zdetronizowanego pośmiertnie ojca świętego poćwiartowano i wrzucono do Tybru. Wszystko to – oprócz symbolicznego – miało także polityczne znaczenie. Detronizacja papieża jednocześnie unieważniała bowiem wszystkie jego decyzje, w tym personalne – dotyczące następcy i duchownych na niższych szczeblach.
Kto rozdawał wówczas karty w grze watykańskich koterii? Na początku X wieku decyzje o tym, kto będzie rządził Stolicą Piotrową, zza kulis podejmowała rodzina rzymskich patrycjuszy – Tusculum. Za sprawą ich seksualno–rodzinnych koneksji Watykan zmienił się w dom publiczny…
Na plan pierwszy wysuwa się tu postać Teofilakta, senatora dowodzącego wojskiem watykańskim i zarządzającego jego finansami. Był szarą eminencją, ale jeszcze większy wpływ na decyzje "kadrowe" miała małżonka Teofilakta – niejaka Teodora. To ona wyniosła do najwyższych godności papieskich młodego hrabiego Sergiusza, który był jej kochankiem (a przy okazji kuzynem jej męża).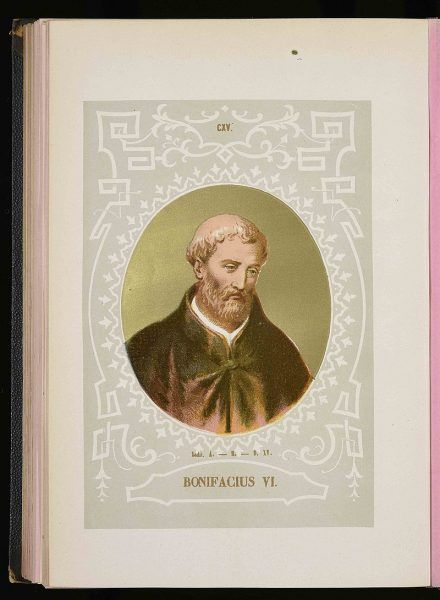 Bonifacy VI po dwóch tygodniach urzędowania zmarł na podagrę, choć inna wersja mówi, że został otruty.
Wakat na Piotrowym tronie pojawił się po tym, jak papież Stefan VI (ten, który zwołał synod trupi, by pozbawić czci Formozusa) odszedł z tego świata w wyniku uduszenia, a jego następca Bonifacy VI po dwóch tygodniach urzędowania zmarł na podagrę – choć inna wersja mówi, że został otruty.
Wtedy to przedsiębiorcza Teodora postanowiła wypromować kochanka. Teofilakt z całą pewnością wiedział o niewierności żony, ale nie miało to najwidoczniej dla niego większego znaczenia. Zdrady były zresztą niewielką ceną za fakt, że dzięki koneksjom można było wpływać na głowę kościoła, tym samym rządząc Watykanem z tylnego siedzenia.
Gwoli ścisłości należy zaznaczyć, że w tamtym czasie nie wymagano jeszcze od duchownych katolickich zachowania celibatu. Stał się on obowiązkowy dopiero po reformach papieża Grzegorza VII w XI wieku. Wcześniej księża mogli dobrowolnie zdecydować się na życie w stanie bezżenności i z zachowaniem wstrzemięźliwości seksualnej – taka postawa cieszyła się uznaniem. Oczywiście nawet mimo braku formalnego wymogu wszyscy wierni, a ci należący do kleru zwłaszcza, powinni byli unikać rozpusty. O tym w X wieku w Watykanie jakoś jednak nie pamiętano…
Wszystko zostaje w rodzinie
Sergiusz III sprawował rządy w Stolicy Piotrowej przez 7 lat, co jak na tamte warunki było wyjątkowo długim okresem. Co więcej – mimo że dość szybko znudził się swojej kochance, zmarł śmiercią naturalną. Przed jego zejściem z tego świata Teodora postanowiła na zawsze związać tron Piotrowy z rodem Tusculum. W tym celu podsunęła papieżowi swoją młodziutką, zaledwie 15-letnią córkę Marozję.
Sergiusz III uznał, że grzechem byłoby nie skorzystać z młodych wdzięków i wkrótce wylądował z Marozją w łóżku. Spokrewniona ze sobą para spłodziła syna – Alessandra, który 20 lat później… został papieżem.
Podczas gdy dawny kochanek zaspokajał córkę, Teodora upatrzyła sobie innego wybranka, księdza Jana z Tossignano. Młody duchowny z pomocą wpływowej matrony szybko piął się po szczeblach kariery. Został biskupem Bolonii, następnie arcybiskupem Rawenny. Metresa szykowała go nawet na nowego papieża, jednak śmierć Sergiusza III pokrzyżowała jej szyki.
Papieże do wymiany
Jan nie był jeszcze wystarczająco umocowany w rzymskiej elicie, by posadzić go na tronie Piotrowym – a ten nie mógł przecież pozostać pusty. Dlatego Teodora wraz z małżonkiem szybko znaleźli papieża "tymczasowego". Został nim Anastazy III, który kierował kościołem zaledwie przez 2 lata (oczywiście tylko formalnie). Historycy nie mają wątpliwości, że realne rządy zamiast figuranta pełnili konsul Teofilakt i jego rozwiązła małżonka.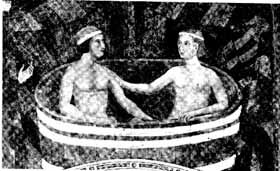 fot.domena publiczna
Anastazy zmarł nagle, oficjalnie po tym, jak dostał niestrawności. Zastąpił go papież Lando, który jednak również długo nie nacieszył się sprawowaną funkcją. Po 7 miesiącach przydarzył mu się nieszczęśliwy wypadek. Przypadkowo wpadł do Tybru…
Znów pojawił się wakat. Tym razem jednak faworyt Teodory był już gotowy, by go zapełnić. W marcu 914 roku został papieżem jako Jan X. Rządził długo, bo do 928 roku, ale czekał go przerażający los. Trzy lata po objęciu przez niego biskupstwa Rzymu zmarła jego kochanka i patronka. A z Marozją, jej starszą córką, ojciec święty nie miał dobrych relacji.
Był zbyt samodzielny. Nie dawał się sterować. Miał ambicje polityczne i silny charakter. Zaledwie rok po przejęciu władzy w Watykanie osobiście walczył na polu bitwy z Saracenami. Siły chrześcijan rozbiły wówczas wroga pod Garigliano na południu Włoch. Po tym zwycięstwie papież namaścił na cesarza włoskiego króla Berengara.
Wszystko to nie podobało się Marozji. Gdy Jan X za bardzo obrósł w piórka i próbował uniezależnić się od rodu Tusculum, najpierw nasłani zbóje na jego oczach zasztyletowali mu brata, potem on sam został uwięziony przez Marozję i jej męża. Zginął skrytobójczo – został uduszony w swej celi w Zamku św. Anioła w Rzymie.
Papież-bękart
Usunięcie Jana X miało utorować drogę do papiestwa synowi Marozji z jej romansu z poprzednim ojcem świętym, Sergiuszem III (który sypiał także z jej matką). Jan XI był jednak za młody, by stanąć na czele Kościoła, dlatego znów pojawiło się kilku "papieży tymczasowych". Mowa o Leonie VI, który w 928 roku rządził ledwie kilka miesięcy i został zamordowany. Podobny los czekał jego następcę, Stefana II.
Wreszcie syn papieża i nałożnicy dorósł na tyle, by pójść w ślady ojca. Ten fakt, nawet jak na ówczesne standardy, był gorszący dla rzymskiego ludu i oficjeli. Marozja, choć wpływowa, miała opinię kobiety lekkich obyczajów. Wszyscy też wiedzieli, że jej syn to bękart.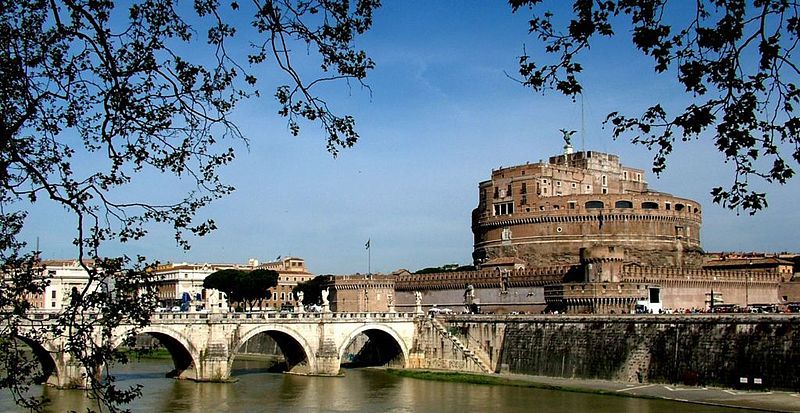 fot.Kiss Tamás / CC-BY-SA-3.0
Ale i tak Jan XI rządził cztery lata. Obalił go jego przyrodni brat Alberyk. Zawiedziony faworyzowaniem przez matkę Jana oraz małżeństwem Marozji z niejakim Hugonem (królem Włoch), wywołał rewoltę w Rzymie. Tłum mieszkańców szturmem wziął rezydencję rozpustnej matrony. Marozja trafiła do lochu, uwięziony został też Jan, za to Alberyk ogłosił się księciem Rzymu. Prawdopodobnie to on wydał wyrok na swoją rodzicielkę. Tak oto Marozja z rodu Tusculum została zamordowana na zlecenie własnego syna.
Odtąd to Alberyk rozdawał karty w Wiecznym Mieście i to od niego zależało, kto będzie zasiadał na papieskim tronie. Wybierał pobożnych i posłusznych starców. Wydawało się, że instytucja papiestwa odzyskała dzięki temu choć namiastkę godności, jednak nic bardziej mylnego. Alberyk szykował tron Piotrowy dla swego syna Oktawiana. Najgorsze dla Watykanu miało dopiero nadejść…
Wielbiciel Szatana na tronie Piotrowym
W 955 roku, w wieku zaledwie 18 lat Oktawian, syn Alberyka, został papieżem i przyjął imię Jan XII. Najwyższe stanowisko w kościele objął nieodpowiedzialny, nieokrzesany młodzieniec o nieokiełznanym temperamencie i nieposkromionym apetycie seksualnym na przedstawicieli płci obojga. Za jego czasów papiestwo upadło chyba najniżej w całej swojej historii.
Badacze tego pontyfikatu mówią wprost: Jan XII, najmłodszy papież w dziejach, zmienił Watykan i pałac Laterański w burdel. Organizował orgie z prostytutkami, którym za usługi płacił kielichami mszalnymi i innymi akcesoriami liturgicznymi. Gwałcił mniszki, a godności i stanowiska kościelne rozdawał dla żartu swoim kolegom. Raz dla zabawy wyświęcił na biskupa 10-letniego chłopca. Za czasów pontyfikatu Jana wino podczas pijatyk lało się strumieniami. Papież z kolegami "rżnął" w karty, a długi spłacał majątkiem kościelnym.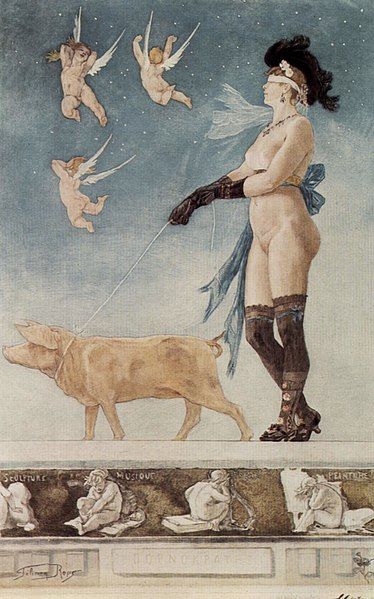 fot.Félicien Rops / Artystyczna wizja pornokracji według belgijskiego malarza Féliciena Ropsa
Nie to było jednak najgorsze. Z badań historyków wynika, że ojciec święty… brzydził się chrześcijaństwem. Wielokrotnie naigrywał się z wiary, dopuszczał się profanacji i bluźnierstw. Biskupów wyświęcał w końskich stajniach, a podczas orgii wznosił publicznie toasty na cześć Szatana.
Wieści o jego ekscesach w końcu dotarły do uszu samego cesarza Ottona I. On to w 963 roku wraz ze zbrojnymi przyjechał z Niemiec do Rzymu i strącił Jana z urzędu. Następnie zwołał synod biskupów, którzy uznali byłego papieża za winnego rozpusty, symonii (handel urzędami kościelnymi), krzywoprzysięstwa, kazirodztwa i morderstwa.
Zdetronizowany ojciec święty po wyjeździe Ottona próbował jeszcze odzyskać władzę. Udało mu się to nawet – lecz tylko na krótko. Wzniecił też krwawo stłumioną rebelię. Niedługo później zmarł – podobno na atak serca, jednak według alternatywnej teorii dostał udaru podczas orgii seksualnej. Jeszcze inni twierdzili, że zginął zatłuczony przez jednego z rzymskich kupców, który "nakrył" go podczas kopulacji ze swoją małżonką.
Niezależnie od tego, jaka była przyczyna śmierci Jana XII, niczego nie zmieni ona w postrzeganiu i historycznym osądzie tej postaci. Był on jedną z najbardziej zepsutych kreatur w historii kościoła – a zarazem "tylko" dzieckiem swoich czasów, gdy godności kościelne traktowano jako szansę na posiadanie władzy, podniesienie osobistego statusu i życie w zbytku.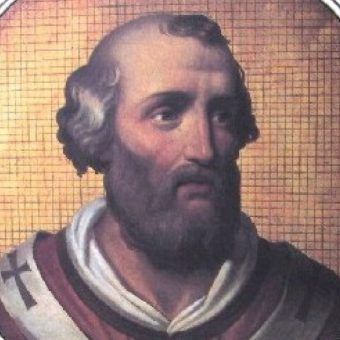 Po detronizacji Jana XII skończyła się tzw. pornokracja,. Rozpoczął się w kościele okres reformy i odnowy obyczajów, zapoczątkowany przez żyjących zgodnie z zasadami moralnymi mnichów z klasztoru Cluny. Propagowali oni powrót do reguły św. Benedykta – a więc skromnego życia, zachowania celibatu, codziennej modlitwy i pracy. Znaleźli poparcie u papieża Sylwestra II, wybitnego matematyka i filozofa, który nie akceptował symonii oraz "świeckich" obyczajów kleru.
Mroczne czasy pornokracji, zwane również "saeculum obscurum", czyli ponurym stuleciem, przeminęły. Nie znaczy to jednak, że w późniejszych okresach na papieskim tronie nie zasiadali złoczyńcy, rozpustnicy i skandaliści. To już jednak zupełnie inna historia…
---
Bibliografia:
Richard McBrien, Leksykon papieży. Pontyfikaty od Piotra Apostoła do Jana Pawła II, Świat Książki 2003.
Nigel Cawthorne, Życie seksualne papieży, Wydawnictwo Forma Sztuk 2000.
Jan Wierusz Kowalski, Poczet papieży, Krajowa Agencja Wydawnicza 1985.
Eeamon Duffy, Święci i Grzesznicy – historia Papieży, Świat Książki 2007.
Rudolf Fischer-Wollpert, Leksykon papieży, Znak 1996.
John N. D. Kelly, Encyklopedia papieży, Państwowy Instytut Wydawniczy 1997.
I. Ławrecki, Kardynałowie, Książka i Wiedza 1965.
---
---