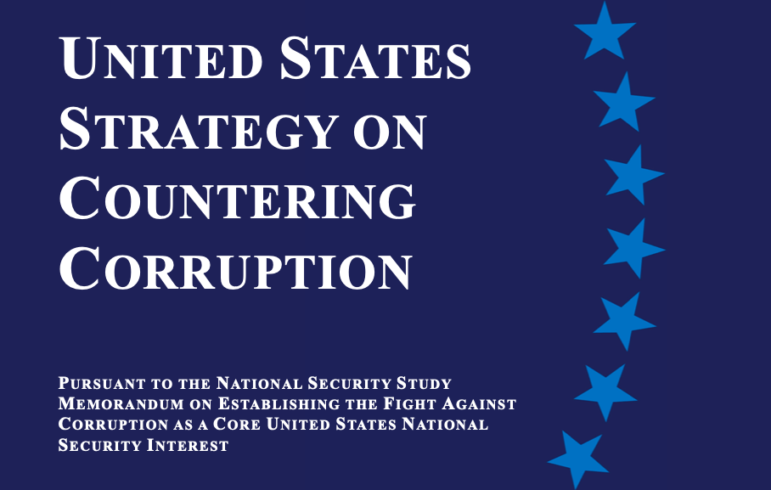 Image: Screenshot
---
Elder of Ziyon
Tłumaczenie: Małgorzata Koraszewska
---
Obecnie w Stanach Zjednoczonych istnieją co najmniej cztery główne nurty antysemityzmu:
Tradycyjny skrajnie prawicowy antysemityzm związany z neonazistami i białą supremacją, który uważa Żydów zarówno za wyjątkowo potężnych władców marionetek, jak i ludzi rasowo gorszych.
Czarny antysemityzm, zarówno wersja sprzed dziesięcioleci, w której Żydzi są uważani za uosobienie "białości" i skupiają na sobie frustracje Czarnych, jak i bardziej nowoczesny typ Narodu Islamu, który uważa Żydów za oszustów, a Czarnych za prawdziwych Żydów i aktywnie podżega społeczność Czarnych przeciwko Żydom kłamstwami na temat handlu niewolnikami.
Arabski i islamski antysemityzm skupiający się na tekstach Koranu i nienawiści do Izraela.
"Postępowy" i lewicowy antysemityzm, który ma obsesję na punkcie Izraela i uważa państwo żydowskie – a co za tym idzie, syjonistów – za wyjątkowo złe, gdy działa jak każdy inny naród w czasie wojny. Dzieli również naród na "ciemiężców" i "uciśnionych", a Żydów niezmiennie stawia się w pierwszej roli, czyniąc z nich oprawców w jedynej ich zdaniem  prawdziwej dyskryminacji, która ma znaczenie. 
Nikt nie miałby pojęcia, że którykolwiek z nich istnieje, z wyjątkiem pierwszego, czytając dokument amerykańskiej Narodowej Strategii Zwalczania Antysemityzmu. 
Chociaż mówi się, że Stany Zjednoczone "przyjmują" roboczą definicję IHRA i "z zadowoleniem przyjmują" inne definicje antysemityzmu, 65-stronicowy dokument nie zawiera prawie żadnych konkretnych przykładów trzech ostatnich typów. Rzeczywiście, chociaż o tym nie wspomina, cały dokument jest w pełni zgodny z Deklaracją jerozolimską w sprawie antysemityzmu, która została napisana specjalnie po to, by usprawiedliwić wszelkie formy antysemityzmu, które nie pochodzą ze strony prawicy. 
Dokument strategiczny stawia Żydów razem z muzułmanami i Murzynami jako ofiary, ale ani razu nie wspomina o tych innych grupach jako o potencjalnych prześladowcach Żydów. (Najbliższe tego jest wzmianka o kryzysie zakładników w synagodze w Colleyville, bez informacji, że atakujący był muzułmaninem). 
Dokument wspomina o "islamofobii" 21 razy, a większość szczegółowych zaleceń politycznych obejmuje zwalczanie wszelkich form bigoterii. Na przykład jego pierwsza rekomendacja brzmi:
Agencje federalne będą włączać informacje o uprzedzeniach i dyskryminacji związanej z religią, pochodzeniem narodowym, rasą i pochodzeniem etnicznym, w tym informacje o antysemityzmie i islamofobii oraz o dostosowaniach religijnych w miejscu pracy do programów szkoleniowych, wypełniając swoje obowiązki wynikające z Rozporządzenia wykonawczego 14035 (Rozporządzenie wykonawcze w sprawie Różnorodność, równość, inkluzja i dostępność w federalnej sile roboczej)
Nie ma nic złego w przystosowaniu miejsca pracy dla religijnych Żydów i muzułmanów, ale DEI [różnorodność, równość i inkluzja] jest częścią problemu. Kategoryzuje Żydów domyślnie jako białych, a zatem jako ciemiężców, których należy edukować, jak nie być bigotami. Oznacza to, że Żydzi są jedyną mniejszością, która jest uważana za część problemu, który DEI udaje, że rozwiązuje.
Taka jest cała Strategia: podczas gdy we wstępie zauważono, że antysemityzm jest wyjątkowy, reszta dokumentu już tego nie wspomina. 
W sprawie Izraela najlepszą regułą oceny, kiedy krytyka Izraela jest antysemicka, pozostaje   test "3D" demonizacji, podwójnych standardów i delegitymizacji Natana Sharansky'ego. Ten dokument nie zwalcza żadnego z nich. Jest to jedyny dział, który zajmuje się Izraelem w jakikolwiek głębszy sposób:
Chociaż antysemityzm pozostaje groźnym problemem globalnym, zakres tej narodowej strategii ma charakter wewnętrzny. Strategia koncentruje się na przeciwdziałaniu zagrożeniu i przejawom antysemityzmu w Stanach Zjednoczonych Ameryki. Rząd Stanów Zjednoczonych, na czele z Departamentem Stanu, będzie nadal zwalczał antysemityzm za granicą i na forach międzynarodowych, włączając w to wysiłki na rzecz delegitymizacji Państwa Izrael. 

Konfrontując się z antysemityzmem, robimy to z głębokim szacunkiem dla naszych tradycji demokratycznych, w tym wolności wypowiedzi i słowa chronionych przez Pierwszą Poprawkę. Robimy to również z niezachwianym poparciem prawa państwa Izrael do istnienia, jego legitymacji i bezpieczeństwa. Ponadto uznajemy i wspieramy głębokie historyczne, religijne, kulturowe i inne więzi wielu amerykańskich Żydów i innych Amerykanów z Izraelem.
Ale to jest dodane na osłodę. To silne zaangażowanie na rzecz Izraela jest tylko priorytetem polityki zagranicznej, ale wyraźnie nie jest priorytetem wewnętrznym. Chroni tylko syjonistycznych żydowskich studentów w wąskim sensie ochrony ich praw do wolności słowa i przekonań.
Jedynymi przykładami antyizraelskich opinii, które dokument wyraźnie przywołuje, są te, które swobodnie głoszą neonaziści. 
Częścią zgubności współczesnego antysemityzmu jest to, że jest to nienawiść przebrana za antyrasizm i sprawiedliwość. To pozwala dzisiejszym żydożercom na uparte twierdzenie, że są przeciwni antysemityzmowi (tj. białej supremacji), jednocześnie go głosząc. Nie ma niczego w tej Strategii, co by to potępiało – co oznacza, że dzisiejsi żydożercy mogą nadal wrzucać syjonizm do jednego worka z rasizmem i homofobię jako zło, które należy wykorzenić, i niewiele jest w tej Narodowej Strategii, tego, co mogłoby z tym walczyć, z wyjątkiem stwierdzenia, że pośrednio dyskryminuje Żydów. 
Oznacza to, że poprzeczka jest znacznie wyższa dla udowodnienia antysemityzmu niż udowodnienia rasizmu. 
I to jest prawdziwy problem. Strategia jest zbyt niejasna, aby była użyteczna. Unikanie wyraźnego poparcia roboczej definicji antysemityzmu IHRA, oznacza, że strategia nie może zwalczać:
Mówienia, że Żydzi kontrolowali handel niewolnikami
Twierdzenia, że Żydzi nie mają żadnego historycznego związku z Izraelem czy Jerozolimą
Oskarżania Izraela i syjonistów o "żydowską supremację"
Porównania działań Izraela z działaniami nazistowskich Niemiec
Aby skutecznie walczyć z antysemityzmem, strategia musi być konkretna, a nie niejasna. W tej strategii nie ma nic, co bezpośrednio zwalczałoby wystawianie czarnych Amerykanów na kłamstwa o Żydach ze strony ich własnych celebrytów. Nie ma słowa o tym, że mówienie, iż Izrael nie ma prawa istnieć jako państwo żydowskie, jest antysemickie. Nie ma ani słowa o BDS. 
Co więcej, ponieważ nie uznaje czarnego, islamskiego i lewicowego antysemityzmu, nie można z nimi walczyć w oparciu o ten dokument, z wyjątkiem marginalnych i skrajnych przypadków. 
W przeciwieństwie do innych bigoterii, które są definiowane tak szeroko, jak to tylko możliwe, antysemityzm jest tutaj zdefiniowany w sposób dorozumiany tak wąsko, jak to tylko możliwe. Niezależnie od tego, czy słusznie, czy nie, ciężar dowodu w innych przypadkach bigoterii spoczywa na oskarżonym, ale w przypadku antysemityzmu spoczywa on na oskarżycielu. 
Edukacja o Holokauście i uczenie pracodawców, że nie powinni dyskryminować religijnych Żydów, jest w porządku i dobre, ale tuszuje prawdziwe problemy, przed którymi stoi dziś większość amerykańskich Żydów. Ta strategia ma kilka dobrych pomysłów i sugestii, ale nie robi tego, co miała zrobić, i jako taka wydaje się bardziej odfajkowaniem na liście obietnic niż prawdziwym narzędziem do walki z najstarszą na świecie i stale zmieniającą się nienawiścią.
Brak prawdziwej definicji, brak konkretnego wskazania zagrożeń dla dzisiejszych amerykańskich Żydów oraz chęć powiązania antysemityzmu z innymi bigoteriami sprawia, że amerykańska Narodowa Strategia Przeciwdziałania Antysemityzmowi jest porażką, zanim weszła w życie.
---
Link do oryginału: https://elderofziyon.blogspot.com/2023/05/us-national-strategy-to-counter.html
Elder of Ziyon, 28 maja 2023
---
---