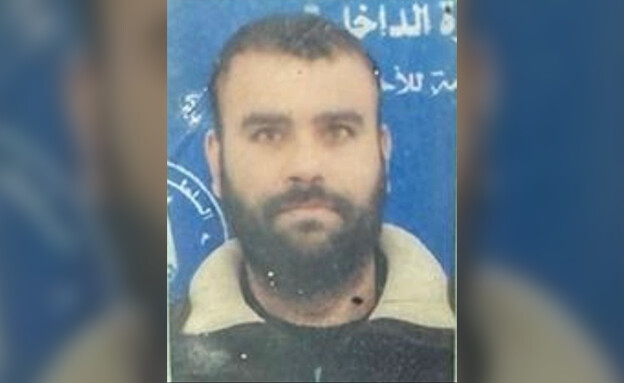 Abdullah Abu Dżaba
---
Hugh Fitzgerald
Tłumaczenie: Małgorzata Koraszewska
---
Istnieje pewna klasa palestyńskich ofiar przemocy, którą główne media konsekwentnie pomijają. Są to Palestyńczycy, którzy zostali zabici nie przez izraelskie naloty, ale przez rakiety wystrzelone przez Palestyński Islamski Dżihad lub Hamas z Gazy na izraelskie miasta, ale spadają one zbyt wcześnie i zamiast zabijać izraelskich cywilów, zabijają palestyńskich cywilów w Gazie. Więcej o tych "niewygodnych Palestyńczykach" jest tutaj: "The Inconvenient Palestinians", Stephen Daisley, "The Spectator", 16 maja 2023:
Nazywał się Abdullah Abu Dżaba i chcę, żebyście to nazwisko zapamiętali, bo zapewne usłyszycie je po raz ostatni. Był Palestyńczykiem z Gazy, miał podobno sześcioro dzieci i zginął w ostatnich starciach między Izraelem a Palestyńskim Islamskim Dżihadem. Nie słyszeliście o Abu Dżabie, ponieważ był niewygodnym Palestyńczykiem, którego nie można uważać za ofiarę syjonistycznej agresji. Zdjęcia jego płaczącej wdowy i zdezorientowanych dzieci nie pojawiły się na waszej osi czasu w mediach społecznościowych. Główne media nie będą konkurować w opowiadaniu, jak bawił się ze swoimi dziećmi lub jak jego rodzina poradzi sobie bez niego. Żaden kongresman ze Stanów Zjednoczonych ani brytyjscy parlamentarzyści nie będą domagać się dla niego sprawiedliwości.

Abu Dżaba nie został bowiem zabity przez Izrael, ale przez Palestyński Islamski Dżihad. Był robotnikiem i pracował na placu budowy na farmie w pobliżu Szokeda, małej izraelskiej wioski przy granicy z Gazą, kiedy w sobotę uderzył rakietowy atak PIJ. Nie chronił go izraelski system obrony przeciwrakietowej Żelazna Kopuła, który celuje tylko w rakiety lecące na obszary zamieszkałe. Abu Dżaba i wielu innych mężczyzn pracowało na odległym polu pomimo nakazu ewakuacji wydanego przez armię izraelską. Ojciec podejmie wszelkie ryzyko, które jest konieczne, aby zapewnić dzieciom jedzenie na stole. Abu Dżaba miał 34 lata, jego najstarsze dziecko ma podobno 11 lat.
Abu Dżaba był jednym z 18 tysięcy Gazańczyków, którzy w tym roku otrzymali od Izraela bardzo pożądane pozwolenia na pracę, umożliwiające im pracę w Izraelu. Kolejne 120 tysięcy Palestyńczyków mieszkających na Zachodnim Brzegu otrzymało od Izraela pozwolenia na pracę, aby mogli pracować w Izraelu i w osiedlach. W Izraelu Palestyńczycy z Gazy mogą zarabiać dziesięciokrotnie więcej niż u siebie. W ten sposób są w stanie utrzymać nie tylko własne rodziny, ale także wspomagać rozszerzoną rodzinę, a tym samym wydźwignąć krewnych z biedy, która jest tak powszechna w Gazie.
Był jednym z 18 tysięcy Palestyńczyków z Gazy, którzy codziennie przyjeżdżają do pracy do Izraela. Jego brat, Hamad, jest innym takim pracownikiem. Hamad został poważnie ranny w tym samym ataku. Izraelskie ministerstwo obrony uznało Abu Dżabę za ofiarę terroryzmu, co oznacza, że wdowa po nim i dzieci otrzymają takie same odszkodowania, jak izraelskie rodziny pogrążone w żałobie w wyniku terroryzmu. Palestyńscy gastarbeiterzy w Izraelu mogą spotkać się z podejrzliwością, wrogością i rasizmem. To ulga, choć niewielka, że jerozolimska biurokracja zachowa się porządnie wobec bliskich Abu Dżaby.
Chociaż Abu Dżaba nie był obywatelem Izraela i został zabity przez palestyńską rakietę, Izrael potraktuje jego śmierć tak, jak traktuje spowodowaną przez terrorystów śmierć swoich własnych obywateli, zapewniając dokładnie takie samo odszkodowanie dla jego rodziny, jak dla pogrążonych w żałobie rodzin izraelskich Żydów. Taka hojność oczywiście nie zostanie nigdzie wspomniana w zachodniej prasie.
Abu Dżaba nie jest jedynym niewygodnym Palestyńczykiem. Wśród ofiar cywilnych odnotowanych w ubiegłym tygodniu byli Palestyńczycy Ahmed Muhammad al-Szabaki (51), Rami Shadi Hamdan (16), Jazan Dżawdat Fathi Elajjan (16) i Lajan Bilal Mohammad Abdullah Mdouch (10). Uważa się, że każdy z nich zginął po tym, jak rakiety Palestyny Islamskiego Dżihadu zawiodły i spadły na Gazę zamiast na Izrael. Dołączają do innych niewygodnych Palestyńczyków, takich jak 14 Gazańczyków – połowa z nich to dzieci – zabitych przez niewypały palestyńskich rakiet w sierpniu zeszłego roku i Mahmoud Abu Asabeh. Abu Asabeh, Palestyńczyk pracujący w Aszdodzie, zginął w 2018 roku, kiedy rakieta z Gazy uderzyła w jego blok mieszkalny. Miał 48 lat i pięcioro dzieci.
Jest oczywiste, dlaczego PIJ i Hamas chcą uniknąć podawania szczegółów na temat Palestyńczyków, których zabiły ich własne rakiety. Te zgony pokazują czystą niekompetencję grup terrorystycznych: około 20% rakiet, które wystrzeliwują na izraelskie cele cywilne, spada przedwcześnie i zabija ludzi w Gazie. To nie jest coś, o czym grupy terrorystyczne chcą mówić. Ale dlaczego zachodnia prasa nie poświęca tym śmierciom żadnej uwagi?
Międzynarodowe media rzadko wymieniają z imienia palestyńskie ofiary palestyńskich rakiet w Gazie i nigdy nie wspominają, że to własne rakiety grupy terrorystycznej (zarówno Hamasu, jak i PIJ) spadły przedwcześnie. Zamiast tego osoby zabite przez niewypały rakietowe zostają dodane do całkowitej liczby "palestyńskich cywilów zabitych w Gazie", bez wyszczególnienia, że zostali zabici przez palestyńskie rakiety. W ten sposób grupy terrorystyczne dostarczają międzynarodowym mediom lakoniczny i wprowadzający w błąd opis osób zabitych w Gazie przez palestyńskie rakiety, żeby winę za ich śmierć zrzucić na Izrael.
---
Hugh Fitzgerald jest publicystą Jihad Watch.
---
---