SETH LIPSKY
---
The Memoir of Barbara Amiel, Who Confounded the Gossips in a Story for Our Time
One of the things that made me look forward to reading Barbara Amiel's new memoir is something she said shortly before her husband, Conrad Black, departed for prison. It was at a dinner for him at the Breakers in Palm Beach, where ten or so editors had gathered to buoy his spirits. At some point during the evening, I leaned over to Barbara and asked whether she was going to be okay.
"The thing to remember about me," Barbara replied, or words to that effect, "is that I am a Jewish girl from North London." What I took her to mean is that she may have just lost the glittering life that comes with marriage to a British newspaper baron, but she has never been able to take anything for granted, always had to work her way up, and was tougher than one might guess.
Not that she wasn't tested, as is clear in her extraordinarily affecting book. "Friends & Enemies" is billed as a "Life in Vogue, Prison, & Park Avenue." It is certainly all that, and beautifully crafted. The early notices have focused on Ms. Amiel's adventures and affairs between marriages. And her caustic comments on the friends and institutions that fell away once her husband lost his newspaper empire.
Yet it's much more than that. It's a glimpse of newspaperdom at its apogee, sketched by a brilliant newspaperwoman in her own right (Ms. Amiel was the first woman to be editor of a Canadian metropolitan daily, the Toronto Sun, and a columnist of the Times, the Telegraph, and Maclean's). It's a devastating look at high society. It's a riveting courtroom drama that's at times as tragicomical as Dickens.
It's also a love story that, as her marriage prospered in adversity, confounded the gossips who'd predicted — and with a touch of glee — that she would throw over her husband after he was cast into prison. And it's a Jewish story of an assimilated woman who turns out to feel fiercely the tug of Zion. That's not the primary strand of this tale, but it glints throughout in one of its most poignant subplots.
The future baroness was born in London. Her father was a lawyer and then a soldier. Her parents divorced when she was eight, and her mother, after remarrying, took Barbara to Canada. She never again saw her biological father, who died by suicide, and she had to support herself since she was 15. She eventually landed at the Canadian Broadcasting Corporation, where she began her climb.
"Friends & Enemies" briefly covers Ms. Amiel's first three marriages. They served mainly to put into relief the likelihood that the Black-Amiel union was genuinely beschert. The book touches on the world of competitive jewelry into which the marriage ushered Barbara Amiel. Yet at their home in Toronto, I was once shown, off Conrad Black's private chapel, a library Conrad had constructed to honor his wife. It contained their Jewish books.
Who else can boast of such a jewel?
The first half of Ms. Amiel's memoir includes the story of her most storied scoop. It happened at a dinner party at their London townhouse, where 100 friends had gathered for Boris Johnson. At one table the French ambassador remarked that the world's troubles were all because of "that shitty little country Israel." Asked the French envoy: "Why should the world be in danger of World War Three because of those people?"
Ms. Amiel herself didn't, as she relates the story, actually hear the remark. Conrad Black did, but had a hard time believing his own personal ears. "I'm sorry," said the press baron, "could you repeat that?" He later related the exchange to his wife. She was stuck for a column, and the rest is an uproarious bit of history. In the book, it comes shortly before the start of the long travail that would upend the Blacks' life at the top.
It happens that I've long opposed the way the government piles on when it wants to make an example of an alleged criminal. I was on the Wall Street Journal editorial board when it defended Michael Milken. I supported President Clinton's pardon of Marc Rich, and defended, among others, Martha Stewart. The Sun defended Conrad Black, and would have even hadn't his company been an investor in — and he a founding director of — the paper.
That said, it's hard to think of a federal case in which the claims made by the government were so vainglorious, the corporate value destroyed by the prosecution so outsized, and the vindication of the accused so complete. Or that found a chronicler who manages to capture as well as Barbara Amiel does the Kafkaesque qualities of the rack and the ratcheting attempts at personal annihilation.
It is an enormous testament that Conrad Black was acquitted outright of all of the most serious charges in the case and also the petty ones, like abusing his expense account and spending corporate cash on his wife's birthday party. Enormous, too, that the remaining fraud convictions were vacated by the Supreme Court in a unanimous opinion (written by, in one of her finest hours, Justice Ruth Bader Ginsburg).
recomended by: Leon Rozenbaum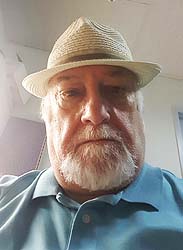 A bitter appeals judge reinstated one count, so that Black stood, wrongly, guilty of having committed a fraud and was, after being let out of prison, sent back, albeit for a reduced sentence. In the end, his appeal to the President — to whom the Constitution grants the power to wipe clean the slate — finally won the day, with a total and unconditional pardon, which can't be questioned or reversed.
Today, the Blacks are still together — and, this memoir records, happily so. Toward the end of the story Ms. Amiel and her sister drive to Kitchener for the funeral of their distant mother, Vera. In the funeral venue, they discover, on the wall above her casket, a cross. They look at one another and, suddenly, dash to the microphone, where their mother's birth into a great rabbinical dynasty is marked for the mourners of Zion and Jerusalem by the Jewish baroness from North London. What a trouper
---
---