JMK, AK
---
[aktualizacja: 18.04.2018, 09:15]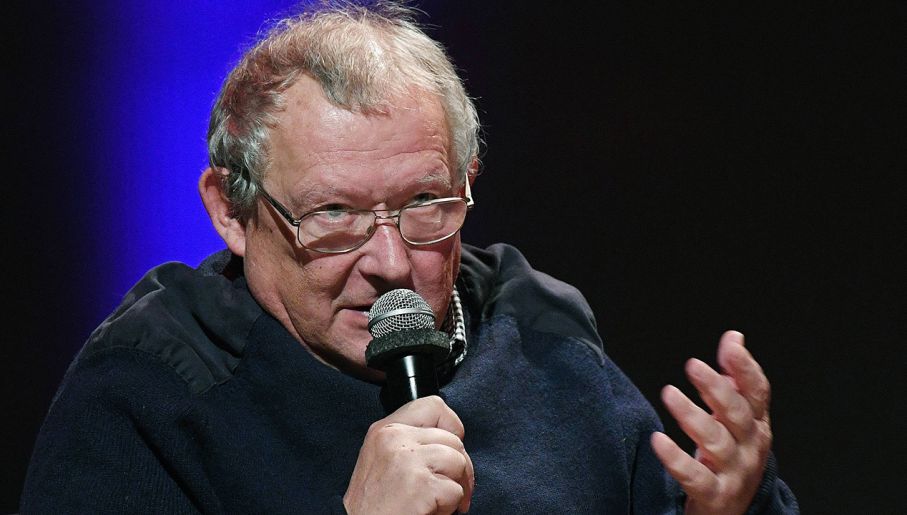 Adam Michnik (fot. arch.PAP/Radek Pietruszka)
"Dokument jest zapisem świadomości skrajnie antypolskiej" – napisał Adam Michnik, odnosząc się do pozwu 11 Żydów z Nowego Jorku, którzy swego czasu wytoczyli Polsce proces o odszkodowania. Sformułowania zawarte w uzasadnieniu pozwu "przynoszą hańbę ich autorom" – pisał Michnik w 1999 r.
"Znaleźli się ludzie, którzy dramat Holokaustu postanowili wykorzystać jako okazję do gry sądowej o duże pieniądze. Wedle ich planu Polska ma płacić za zbrodnię nazizmu, który Żydów mordował, i komunizmu, który Żydów – wśród innych – wywłaszczył" – pisał Adam Michnik w 1999 roku, gdy jedenastu Żydów złożyło pozew, chcąc uzyskać od Polski odszkodowania za czyny popełnione przez innych.
"Polska – kraj, który pierwszy powiedział »Nie« Hitlerowi i trwał w walce z nazizmem do ostatniego dnia. Polska – kraj zdradzony w Jałcie. Polska – kraj, który wielokrotnie buntował się przeciw komunistycznej dyktaturze i jako pierwszy ją zdemontował. Ten kraj został teraz oskarżony o »powszechny plan etnicznych i rasowych czystek, w celu usunięcia z Polski 10 proc. mniejszości żydowskiej, która przeżyła Holokaust«" – alarmował naczelny "Gazety Wyborczej", uznając uzasadnienie pozwu za "faktyczne zrównanie Polski – także tej suwerennej i demokratycznej – z III Rzeszą hitlerowską" oraz za "bezcenny prezent dla antysemitów w Polsce i dla owładniętych nienawiścią do Polski Żydów. Jedni i drudzy chcą wojny polsko-żydowskiej; oni żyją z antysemityzmu i antypolonizmu. Jedni i drudzy są w mniejszości, ale jest to mniejszość agresywna, hałaśliwa i pozbawiona skrupułów" – oceniał Michnik.
"W Polsce nigdy nie było żadnego planu antyżydowskiej etnicznej czystki" – przypomina szef "Wyborczej". – "Był dramat kraju zrujnowanego przez hitlerowską okupację i sowieckie represje. Była tragedia wojny domowej, nędzy, powojennej deprawacji. Były nieszczęścia i krzywdy typowe dla epoki dyktatury. Te krzywdy dotykały również Żydów" – wyjaśniał, porównując pozew "tylko z najbardziej patologicznymi formami antysemityzmu, który wciąż wegetuje na marginesach polskiego życia publicznego."
---
Paweł Jędrzejewski
---
7 czerwca 2009 roku redakcja Forum Żydów Polskich opublikowała oświadczenie. Znalazł się w nim taki fragment:
"Zdaniem Redakcji sprawa odszkodowań za majątki żydowskie musi być traktowana na absolutnie identycznych warunkach, jak rozliczenie przejętych nielegalnie majątków innych ludzi, niezależnie od ich pochodzenia. Uważamy, że musi tu być przestrzegana zasada równości i że żadne organizacje, ani żydowskie, ani nieżydowskie nie mają prawa reprezentować zmarłych i czerpać jakichkolwiek profitów z ich śmierci."
(http://www.fzp.net.pl/opinie/majatki-zydow-bezpotomnych-ofiar-holocaustu)
Stanowisko to przekazaliśmy Władysławowi Bartoszewskiemu – szefowi polskiej delegacji na Konferencję Terezińską (czerwiec 2009 roku).
W lipcu 2009 roku na pytanie Forum Żydów Polskich "Jaki wpływ miało stanowisko FŻP na charakter negocjacji i czy zostało w jakikolwiek sposób wykorzystane?", Władysław Bartoszewski odpowiedział: "W wielu punktach podzielam ten tok myślenia. Elementy stanowiska Forum Żydów Polskich wykorzystałem podczas rozmów kuluarowych w czasie konferencji w Pradze."
(http://www.fzp.net.pl/opinie/wladyslaw-bartoszewski-o-roszczeniach-world-jewish-restitution-organization)
W Deklaracji Terezińskiej znalazł się jednak zapis nawiązujący do "własności bezdziedzicznej": "Zauważamy, że w niektórych państwach własności pozbawione osób dziedziczących powinny służyć znajdującym się w trudnym położeniu ocalonym z Holocaustu, oraz potrzebom edukacji o Holocauście, jego przyczynach i konsekwencjach."
Ani Deklaracja Terezińska ani amerykańska ustawa 447 nie zobowiązują jednak nikogo do przekazywania jakichkolwiek pieniędzy jakimkolwiek organizacjom. Jednak one wyciągną po te pieniądze ręce. Argumentem będzie hasło "Dlaczego Polacy [tu w propagandzie pojawi się też słowo "antysemici"] mają odnieść trwałą korzyść z Holokaustu?".
Państwo Polskie uzyskało własność zamordowanych ludzi nieintencjonalnie. Wbrew sobie. Zaatakowane, podbite i zniewolone. Natomiast te organizacje chcą "krwawe" pieniądze przejąć całkiem świadomie. Taką mają intencję. Pod względem moralnym to zasadnicza różnica.
A w kwestii edukacji na temat Holokaustu?
Zarówno w Deklaracji Terezińskiej jak i w ustawie 447 jest mowa o potrzebie edukacji. Przede wszystkim na ten cel ma być przeznaczane "mienie bezspadkowe".
Polska powinna więc z własnej woli i w zgodzie z poczuciem moralnego obowiązku wobec zamordowanych polskich obywateli, przeznaczać – sukcesywnie – pieniądze z tej bezspadkowej własności na edukację dotyczącą Holokaustu. To nie jest nic nowego! – to już się przecież dzieje, np. w Państwowym Muzeum Auschwitz-Birkenau w Oświęcimiu. Trzeba to nie tylko kontynuować, ale znacznie poszerzyć i nadać tym edukacyjnym działaniom duży, międzynarodowy rozmach. Już chociażby z racji tego, że w Polsce znajdują się najważniejsze pomniki-obozy: Auschwitz, Treblinka, Majdanek, Chełmno nad Nerem, Sobibór. Postrzegając ludobójstwo w wymiarze ogólnoludzkim, z uwzględnieniem innych mniejszości etnicznych (np. Romów czy Ormian) lub religijnych, poddawanych eksterminacji nie tylko w latach 1939-1945, ale w różnych momentach historii i w różnych miejscach globu.
Oczywiście, dążąc w tych działaniach edukacyjnych do jak największego obiektywizmu i rzetelności.
Byłaby to inicjatywa bezprecedensowa i świadomie wychodząca poza narodowy partykularyzm.
Polska, jako państwo, ma pełne moralne prawo do edukowania na temat Holokaustu. Ofiarami Holokaustu byli polscy obywatele, a nie amerykańscy czy izraelscy.
Czyli generalna zasada pozostaje niezmienna: "Wszystko dla prawowitych właścicieli i ich spadkobierców – na równych zasadach wobec wszystkich, a NIC dla jakichkolwiek organizacji występujących w imieniu nieobecnych".
Mijają lata, a Państwo Polskie wciąż – od roku 1989 – nie rozwiązuje od strony prawnej (na drodze ustawy) zagadnienia zwrotu własności przejętej w sposób nielegalny lub niesprawiedliwy. I nie mam tu wcale na myśli wyłącznie własności należącej do obywateli, którzy byli Żydami, ale własność wszystkich obywateli jej pozbawionych – bez względu na ich przynależność narodowościową, etniczną, kulturową lub religijną.
To już nie komunistyczna i zniewolona Polska, ale Polska wolna i demokratyczna przejdzie do historii jako państwo, które świadomie nie potrafiło i nie chciało rozwiązać tego wielkiego problemu – prawnego, ale także – przede wszystkim – etycznego. Nie ma ustawy rozwiązującej problem. Taka ustawa już była. 22 marca 2001 roku Prezydent Rzeczypospolitej Polskiej Aleksander Kwaśniewski odmówił podpisania ustawy z dnia 7 marca 2001 r. o reprywatyzacji.
Brak ustawy powoduje, że próby odzyskiwania własności wymagają specjalnych starań – kosztownych, skomplikowanych, czasochłonnych – ze strony wszystkich ludzi (lub ich spadkobierców), najpierw okradzionych przez Niemców, a później – przez komunistyczne państwo. Nikt niczego nie ułatwia pokrzywdzonym. Wręcz przeciwnie – odzyskiwanie skradzionej, zrabowanej własności odbywa się z wszystkimi biurokratycznymi utrudnieniami skierowanymi przeciwko ludziom poszkodowanym.
Chciwość z jednej strony, a zaniedbania prawne – z drugiej, wyznaczają kierunek, w którym zmierza sytuacja.
Wszystko wskazuje na to, że będzie to bardzo zły, niszczący, rujnujący, trujący obrót spraw.
Kolejne miesiące, tygodnie a nawet dni, przekonują o tym z coraz większą stanowczością.
Jeśli ta narastająca awantura nie zostanie powstrzymana, złe konsekwencje będą trwały przez pokolenia .
Opublikowano: 16 maja 2019, 18:31
---
---