Sheri Oz
Tłumaczenie: Małgorzata Koraszewska
---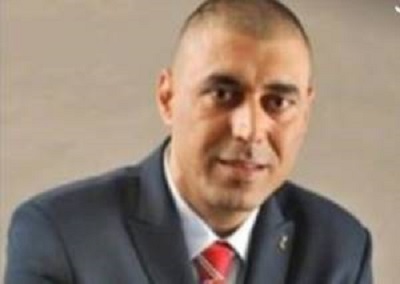 Mohammad Massad, reprezentujący Organizację Palestyńskich Robotników przedstawił petycję państwu Izrael, by nie pozwolić przywódcom AP na zdefraudowanie tych funduszy. (Facebook)
Izrael miał w niedzielę przekazać Autonomii Palestyńskiej (AP) część pożyczki o wartości 800 milionów szekli, ale powstrzymano przekazanie z powodu dwóch petycji przedstawionych Sądowi Najwyższemu z żądaniem, by nie przesyłać tych funduszy.
Pożyczkę opisano jako formę pomocy AP w nadrobieniu strat spowodowanych zamknięciem społeczeństwa w związku z koronawirusem i pieniądze miały pochodzić ze specjalnego budżetu, odłożonego, by pomóc Izraelowi w walce ze skutkami pandemii.
Premier Benjamin Netanjahu i minister finansów, Mosze Kahlon (Likud) zaaprobowali to specjalne, nagłe wsparcie finansowe; minister obrony, Naftali Bennett (Jamina) sprzeciwiał się.
Mohammad Massad, reprezentujący Organizację Palestyńskich Robotników, przedstawił petycję z prośbą do państwa Izrael, by respektowało podstawowe prawa palestyńskich robotników i nie pozwoliło przywódcom AP na zdefraudowanie tych funduszy.
Składki socjalne i podatki są odciągane z płac palestyńskich zatrudnionych, którzy pracują w Izraelu i na Obszarze C Judei i Samarii. Zwroty są następnie przekazywane do AP, która ma przekazywać je pracownikom. Jednak w petycji czytamy:
"W rzeczywistości, fundusze są przekazywane rządowi, który nawet nie jest z wyboru, który panuje nad społeczeństwem i maltretuje je; który jest skorumpowany, otwarcie popiera terroryzm, robi z tymi funduszami, co chce i nie dba o prawa robotników, farmerów, przedsiębiorców, ich rodziny i innych obywateli zgodnie z porozumieniami, których jest sygnatariuszem".
W petycji stwierdza się, że Izrael utrzymuje pozory dbania o prawa tych, którzy są zatrudnieni pod jego auspicjami. Massad pisze, że przez świadome przekazywanie funduszy do AP – nielegalnego i skorumpowanego rządu – w rzeczywistości jednak Izrael wymiguje się od odpowiedzialności za tych pracowników, dodając, że palestyńscy zatrudnieni nie są potem w stanie uzyskać emerytury, zasiłku na dzieci, zasiłku w wypadku bezrobocia itd.
W petycji znajduje się stwierdzenie, że w przyszłości obecny "dyktatorski rząd" palestyński zostanie zastąpiony przez rząd wybrany przez ludność. Kiedy to się zdarzy, czytamy dalej w petycji: "wybrany rząd pozwie państwo Izrael o fundusze, które były przekazywane rządowi niepochodzącemu z wyborów i kiedy zostanie dowiedzione, że te fundusze zniknęły z powodu korupcji i że większość z nich nigdy nie dotarła do mieszkańców, wtedy mieszkańcy będą mieli prawo żądania, by Izrael zapłacił im to, co im się należy".
Massad żąda, by fundusze nadal pozostały w Izraelu do czasu, kiedy ustanowi się system przekazywania pieniędzy bezpośrednio na konta zatrudnionych oraz kiedy zostanie wyznaczona przez sąd komisja, która to będzie nadzorować.
Organizację Palestyńskich Robotników założono zaledwie dwa tygodnie temu, a już ma 40 tysięcy członków.
Massad, urodził się w Dżaninie. Był terrorystą i spędził kilka lat w izraelskim więzieniu, zmienił poglądy i uratował życie żołnierza IDF. Obecnie jest izraelskim obywatelem i mieszka w Hajfie. Jest on publiczną twarzą palestyńskich robotników, którzy boją się otwarcie występować przeciwko AP.
Osierocone rodziny izraelskie i działacze różnych organizacji dołączają się do protestu
Izraelski adwokat, Itzik Bam, przygotował drugą petycję przedstawioną Najwyższemu Sądowi w imieniu dwóch NGO – Forum Wybranie Życia, które składa się z osieroconych rodzin, i organizacji Lavi na rzecz Praw Obywateli i Właściwej Administracji. Według tej petycji pożyczka służy jako sposób, dzięki któremu AP może ominąć wymagane zmniejszenie wypłat o sumę, jaką sama wypłaca terrorystom za zamordowanych Żydów i jest bardzo małe prawdopodobieństwo, że kiedykolwiek zostanie spłacona. Ponadto zmiana struktury budżetu, by pozwolić na taką wypłatę, wymaga aprobaty rządowej drogą zaakceptowanych procedur, czego nie było w tym wypadku.
Bam powiedział United with Israel, że sądzi, iż szansa na sukces tej petycji jest niewielka.
"Respondenci argumentowali, że sprawa jest polityczna i że Sąd Najwyższy nie będzie chciał w to ingerować. Ale na swoją obronę respondenci dostarczyli wiele szczegółów o tej umowie, których nie znaliśmy wcześniej. Nawet jeśli petycja nie odniesie sukcesu, uzyskaliśmy przejrzystość".
Dla Forum Wybranie Życia to nie wystarczy:
"Jest nie do pojęcia, że w sytuacji, kiedy setki tysięcy izraelskich rodzin i przedsiębiorstw jest na skraju upadku, rząd izraelski postanawia przekazać 800 milionów szekli do popierającej terror Autonomii Palestyńskiej… To znaczy, że izraelski podatnik płaci pensje mordercom naszych dzieci".
NGO Lavi dodała:
"Przekazanie miliarda szekli Autonomii Palestyńskiej w ten pokrętny, oportunistyczny sposób pokazuje pogardę dla niedawno uchwalonego Prawa o Odliczeniu Pensji Terrorystów oraz dla rodzin dotkniętych terroryzmem".

---

Sheri Oz – Urodzona w Kanadzie w 1951 roku, w wieku 26 lat wyemigrowała do Izraela, gdzie studiowała rolnictwo, po studiach wróciła do Kanady, studiowała psychologię. W 1986 wróciła do Izraela zajmując się psychoterapia rodzin. Autorka książki Overcoming Childhood Sexual Trauma: A Guide to Breaking Through the Wall of Fear for Practitioners and Survivors
---
---