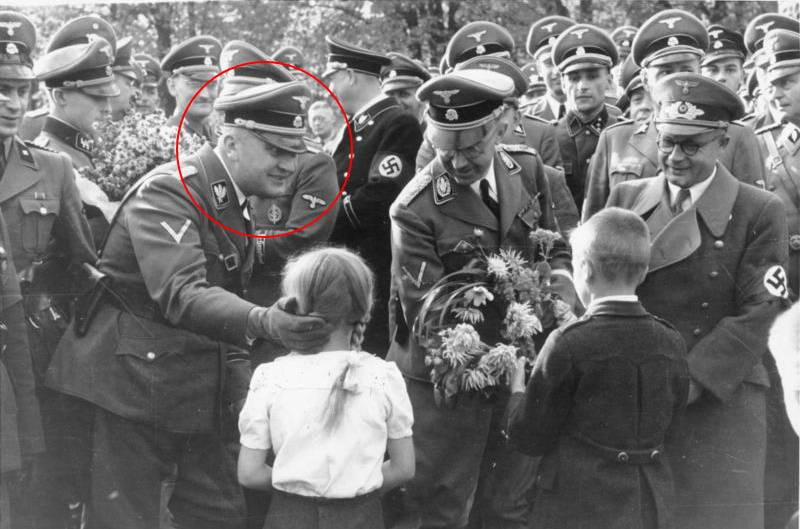 Wśród współpracowników Koppe dorobił się przydomka "Mały Himmler". Podwładni mówili zaś o nim "Dziki Koppe"
---
Maria Procner
---
"Na ulicach Krakowa należy rozstrzeliwać codziennie 50 Polaków" – nawoływał Wilhelm Koppe, szef SS i policji w okupowanej Polsce. Nigdy nie został ukarany.
.
W reportażu Jak "Mały Himmler" po wojnie został dyrektorem fabryki czekolady, opublikowanym w książceZbrodnia bez karyKatarzyna Domagała-Pereira i Anieszka Waś-Turecka piszą: "W okupowanej Polsce Wilhelm Koppe ma funkcję ważniejszą od poselskiej: stoi na czele niemieckiego aparatu policyjnego. Szerzy krwawy terror. Jest współodpowiedzialny za niemal każdą zbrodnię na terenach, które ma pod swoim zarządem (…). To on wydaje rozkazy, przygotowuje plany, uczestniczy w naradach. Najpierw w Kraju Warty, potem w Generalnym Gubernatorstwie". Jak to się stało, że ten drobny przedsiębiorca zmienił się w brutalnego zbrodniarza? I dlaczego nigdy nie poniósł odpowiedzialności za swoje czyny?
Z miłości do nazizmu
Nic nie zapowiadało, że urodzony 15 czerwca 1896 roku w Hildesheim Wilhelm Koppe, syn komornika sądowego i weteran I wojny światowej, zostanie masowym mordercą. Po 1918 roku utrzymywał się z kupiectwa. Miał małą hurtownię środków spożywczych i wyrobów tytoniowych w Hamburgu. I zapewne dożyłby swoich lat jako spokojny, przeciętny obywatel, gdyby na jego drodze nie stanęli naziści.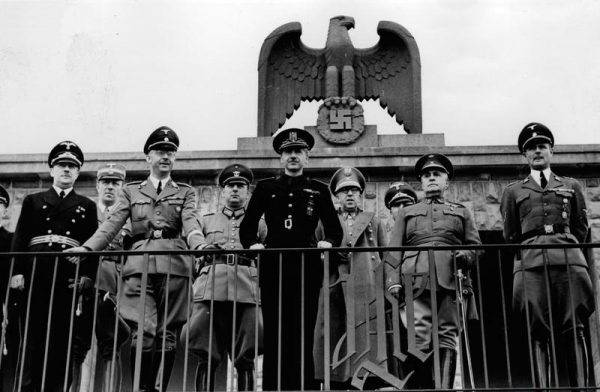 fot.NAC/domena publiczna
Ideologia promowana przez Hitlera i skupionych wokół niego ludzi porwała hamburskiego kupca. Zafascynowany ich hasłami, "z czystego idealizmu" oraz "z uwagi na sytuację polityczną" już we wrześniu 1930 roku wstąpił do NSDAP. Rok później był już członkiem SA – "oddziałów szturmowych" partii, a w 1932 roku zaczął robić karierę w SS pod skrzydłami Heinricha Himmlera. Szybko awansował w strukturach organizacji. W listopadzie 1933 roku zasiadł jako poseł w Reichstagu. Sporo się też przeprowadzał – dowodził oddziałami SS w Münsterze, Wolnym Mieście Gdańsku, Lipsku i Dreźnie. Już wtedy dawały o sobie znać jego agresywne skłonności. W pełni miał je rozwinąć jednak dopiero po wybuchu II wojny światowej.
Akcja germanizacja
W okupowanej Polsce Koppe otrzymał specjalne zadanie. Już 26 października 1939 roku Himmler mianował go Wyższym Dowódcą SS i Policji oraz pełnomocnikiem Komisarza Rzeszy ds. Umacniania Niemczyzny w Kraju Warty. Miał zająć się realizacją polityki germanizacyjnej – i bynajmniej nie zawiódł swoich przełożonych. Janusz Smykowski opisuje:
"Wsławił" się licznymi egzekucjami oraz deportacjami Polaków i Żydów do pobliskiego Generalnego Gubernatorstwa, bo przecież Wartheland miał być docelowo wolny od tego rodzaju niepożądanego z punktu widzenia polityki niemieckiej "elementu". Można też powiedzieć, że jeszcze przed Auschwitz był pionierem używania gazu do szybkiej i masowej eliminacji pacjentów oddziałów psychiatrycznych w maju i czerwcu 1940 r.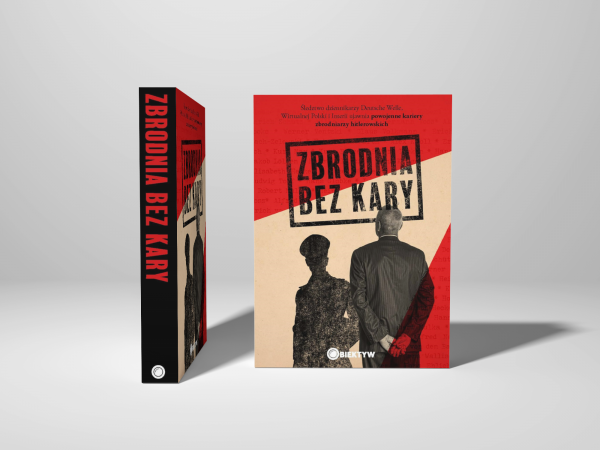 W krótkim czasie Koppe zorganizował prężnie działającą machinę terroru. Poza SS składały się na nią Policja Bezpieczeństwa (m.in. Gestapo), Kryminalna (Kripo) i Porządkowa (OrPo), a także Służby Bezpieczeństwa i innych formacji policyjnych. Kierował deportacjami do getta łódzkiego. Kazał zabijać niepełnosprawnych pacjentów ośrodka opiekuńczego w Działdowie za pomocą samochodowych komór gazowych. Na jego rozkaz w Chełmnie nad Nerem utworzono jeden z pierwszych obozów zagłady – swego rodzaju poligon doświadczalny przed ludobójstwem na szeroką skalę.
Wśród współpracowników Koppe dorobił się przydomka "Mały Himmler". Podwładni mówili zaś o nim "Dziki Koppe" z uwagi na "gorączkowy, nadmiernie niespokojny i spontanicznie agresywny styl zarządzania".
Odpowiedzialność zbiorowa
Po czterech latach rezydowania w Poznaniu Koppe został przeniesiony do Krakowa – stanowisko zachował to samo, z tym że w Generalnym Gubernatorstwie. Przy okazji objął stanowisko sekretarza stanu ds. bezpieczeństwa w rządzie GG. I tu dał się poznać od najgorszej strony. Katarzyna Domagała-Pereira i Anieszka Waś-Turecka referują:
"Dziki Koppe" sieje terror również w Generalnym Gubernatorstwie. Jest bardziej radykalny od poprzednika i nie ma skrupułów. Pod koniec czerwca 1944 roku wydaje rozkaz, w którym zarządza "mordowanie najbliższych krewnych członka ruchu oporu, który by dokonał zamachu na Niemca albo też szczególnie dotkliwie odczuwanego przez okupanta aktu sabotażu".
(…) Na jednym z ostatnich posiedzeń rządu GG, 9 grudnia 1944 roku, Koppe jest orędownikiem odpowiedzialności rodowej. Chce masowego rozstrzeliwania ujętych członków ruchu oporu. Karze mają podlegać mężczyźni w wieku od szesnastu do sześćdziesięciu lat. Oświadcza ponadto, że "na ulicach Krakowa należy rozstrzeliwać codziennie 50 Polaków, którym w 60 procentach udowodniono popełnienie jakiegokolwiek zbrodniczego czynu".
Nieudany zamach
Po tym jak Koppe na przełomie stycznia i lutego 1944 roku nakazał rozstrzelanie 100 więźniów politycznych w odwecie za próbę (nieudaną) zamachu na gubernatora Hansa Franka, Polskie Państwo Podziemne skazało go na śmierć. Do wykonania wyroku oddelegowano żołnierzy z Batalionu "Parasol" Kedywu KG AK. Na czele grupy stanął Stanisław Leopold ps. "Rafał". Wśród jego ludzi znaleźli się też m.in. uczestnicy akcji zlikwidowania Franza Kutschery, dowódcy SS i policji na dystrykt warszawski, który zginął 1 lutego 1944 roku – "Kruszynka", "Ali" i "Dewajtis".
Zamach pierwotnie zaplanowano na 5 lipca, jednak z przyczyn losowych datę przekładano kolejno na 6 i 7 lipca. Ostatecznie próbę zabicia "Małego Himmlera" podjęto 11 lipca – niestety nieskuteczną. Janusz Smykowski opisuje:
Około godz. 9.20, gdy jego samochód zbliżał się do miejsca akcji, grupa uderzeniowa, która jako pierwsza miała otworzyć ogień, nie zrobiła tego, prawdopodobnie z powodu dezorientacji wywołanej brakiem ochrony Koppego. Plan akcji nie brał pod uwagę przejazdu Koppego po Krakowie bez eskorty, gdyż nigdy wcześniej nie było takiego przypadku. Ostrzał pojazdu rozpoczął na rogu ul. Powiśle z pl. Kossaka sam "Rafał", po nim zaś strzelali "Mietek" i pozostali żołnierze, lecz mercedes Koppego nie został zatrzymany. Sam Koppe natychmiast po pierwszych strzałach osunął się na podłogę pancernego auta, co prawdopodobnie ocaliło mu życie. Pomimo pościgu kierowcy Koppego udało się odskoczyć na bezpieczną odległość. Cała operacja trwała niecałą minutę.
Dziewięć miesięcy później Generalne Gubernatorstwo przestało istnieć. W kwietniu 1945 roku Koppe objął funkcję Wyższego Dowódcy SS i Policji na obszarze "Południe" w Monachium. Stamtąd obserwował upadek III Rzeszy.
Bilans ofiar
Po wojnie Koppe zdołał uciec i ukryć się z rodziną. Pod nazwiskiem panieńskim żony – Lohmann – przez 15 lat wiódł dostatnie życie – najpierw kupca, potem przedstawiciela handlowego, a wreszcie dyrektora fabryki czekolady w Bonn. W końcu został zidentyfikowany. Aresztowano go w 1960 roku. W zamknięciu spędził niemal dwa lata i trzy miesiące. Wyszedł za kaucją wynoszącą 50 tysięcy marek.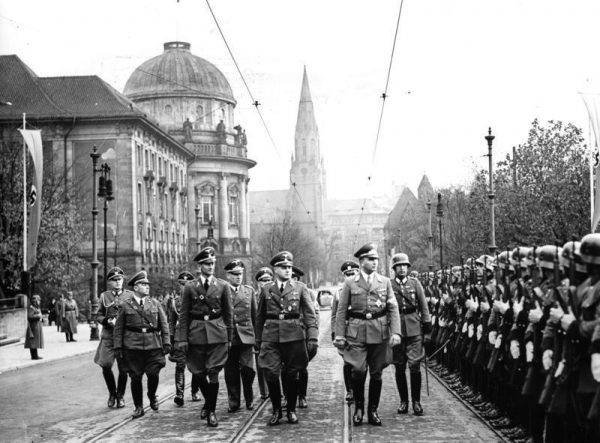 fot.Bundesarchiv, Bild 183-E12108 / CC-BY-SA 3.0
Akt oskarżenia przygotowany przez prokuraturę w Bonn na podstawie zeznań przeszło 200 świadków liczył 348 stron. "Małemu Himmlerowi" zarzucano udział w mordowaniu i podżeganie do zabójstwa. Oskarżyciele oszacowali, że uczestniczył w morderstwie co najmniej 145 tysięcy osób. W rzeczywistości ofiar zbrodniarza było zdecydowanie więcej. Wojciech Wichert wylicza:
Do lata 1941 r. podległe Koppemu SS-Sonderkommando Herberta Langego zlikwidowało przy pomocy ciężarówki-komory gazowej ponad 5,5 tys. psychicznie chorych z kilku zakładów leczniczych na terenie Kraju Warty. Ponadto jako Wyższy Dowódca SS i Policji przygotowywał plany oraz wydawał rozkazy związane z eksterminacją Żydów na tym terenie. Kierował deportacjami do getta łódzkiego i był jednym z głównych inicjatorów powstania obozu zagłady w Chełmnie nad Nerem (Kulmhof), gdzie zamordowano ogółem ok. 200 tysięcy osób, w większości pochodzenia żydowskiego.
Do tego należałoby doliczyć ofiary egzekucji na Polakach dokonywanych z jego rozkazu – m.in. w Tuchorzy 9 lipca 1942 roku.
"Nigdy nie ukarany!!!"
Mimo licznych dowodów winy, ostatecznie Koppe nie został pociągnięty do odpowiedzialności. W 1966 roku sąd krajowy w Bonn zawiesił postępowanie. Uznał, że stan zdrowia zbrodniarza nie pozwala mu uczestniczyć w procesie. Wilhelm Koppe dożył 79 lat. Zmarł 2 lipca 1975 roku z przyczyn naturalnych. W akcie zgonu odnotowano jedynie, że był "generałem policji".
Katarzyna Domagała-Pereira i Anieszka Waś-Turecka piszą:
Na cmentarzu w Bonn Wilhelm Koppe nie zaznaje spokoju. Na jego grobie regularnie pojawia się tabliczka z napisem "Nigdy nie ukarany!!!". Ktoś umieszcza tekst na żółtym lub czerwonym tle i laminuje kartkę. Nie jest duża, ale rzuca się w oczy na zadbanym grobie, który były wyższy dowódca SS i policji w Kraju Warty, a potem Generalnym Gubernatorstwie, dzieli z żoną Käthe i synem Manfredem. Pracownik cmentarza cierpliwie usuwa tabliczki.
---
Bibliografia:
Janusz Smykowski, Bestie na służbie zbrodni: Wilhelm Koppe – od pucybuta do milionera w wersji SS, Muzeum Powstania Warszawskiego (dostęp: 17.11.2022).
Wojciech Wichert, Wilhelm Koppe – nieukarany zbrodniarz hitlerowski, Przystanek Historia (dostęp: 17.11.2022).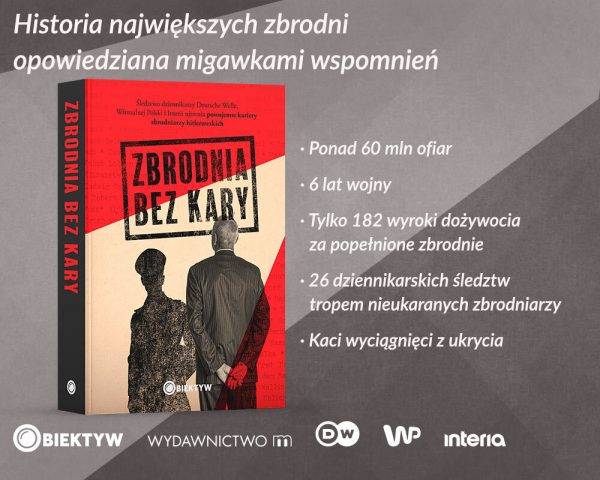 ---
---