Giulio Meotti
Tłumaczenie: Małgorzata Koraszewska
---
We Francji, kraju, który kiedyś opowiadał się za wolnością słowa, w pięć lat po ataku terrorystycznym na satyryczne pismo "Charlie Hebdo" gwałtownie narasta autocenzura. 7 stycznia 2015 roku dżihadyści Chérif i Saïd Kouachi zamordowali 12 ludzi i ranili kolejnych 11, kiedy zaatakowali redakcję "Charlie Hebdo" w Paryżu. Na zdjęciu: poznaczony kulami samochód policyjny na miejscu ataku 7 stycznia 2015. (Zdjęcie: STR/AFP via Getty Images)
"Pięć lat po zabójstwach w Charlie Hebdo i Hyper Cacher Francja nauczyła się żyć z islamskim zagrożeniem" – napisał Yves Thréard, zastępca redaktora naczelnego gazety "Le Figaro".
Sądzi się, że na liście podejrzanych terrorystów jest 12 tysięcy radykalnych islamistów, "jednak tylko około dziesięciu jest pod 24-godzinną inwigilacją".
"Nie mija miesiąc… bez morderczego ataku z okrzykiem 'Allahu Akbar' dziejącego się na naszej ziemi… Jaki jednak jest sens walki ze skutkami islamizmu, skoro nie zajmujemy się pochodzeniem tej ideologii śmierci? Na tym froncie jednak negacja konkuruje z naiwnością. Nic nie zmieniło się przez ostatnich pięć lat. Wręcz przeciwnie.W imię różnorodności, braku dyskryminacji i praw człowieka Francja zaakceptowała wiele ciosów w swoją kulturę i historię… Islamiści są gorącym tematem.

Kontynuują walkę, która nawet bez broni ma wszystkie atrybuty wojny cywilizacji. Czy słynny 'duch Charliego", o którym ludzie sądzili, że unosił się po ataku w styczniu 2015 roku, był tylko złudzeniem?"
Francja obchodziła piątą rocznicę morderczego ataku dżihadystów na pismo satyryczne "Charlie Hebdo", 7 stycznia 2015 roku. W zeszłym miesiącu francuska senator, Nathalie Goulet ostrzegła przed prawdopodobnymi kolejnymi atakami. Goulet powiedziała: "Mamy we Francji poważny problem i musimy zrobić więcej, by przeszkodzić działaniom ekstremistów. Tak jak to wygląda, będzie więcej ataków".
Sądzi się, że na liście podejrzanych terrorystów jest 12 tysięcy radykalnych islamistów, "jednak tylko około dziesięciu jest pod 24-godzinną inwigilacją".
W tym tygodniu była nowa seria ataków islamistycznego terroru: policjant zraniony przez wymachującego nożem mężczyznę na ulicy w północnozachodnim mieście Metz, dwa dni po tym, jak islamistyczny radykał zasztyletował człowieka na paryskim przedmieściu Villejuif, co prokuratorzy traktują jako zamach terrorystyczny. W obu wypadkach napastnicy krzyczeli "Allahu Akbar". Ten rodzaj ataku w tym tygodniu w artykule redakcyjnym w "Le Figaro" nazwano "zwykłym dżihadem".
7 stycznia 2015 roku karykaturzyści i dziennikarze Cabu, Charb, Honoré, Tignous i Wolinski, psychoanalityczka Elsa Cayat, ekonomista Bernard Maris i policjant Franck Brinsolaro zginęli pod kulami dżihadystycznych braci Chérifa i Saïda Kouachi. W numerze "Charlie Hebdo" w rocznicę w 2020 roku upamiętniono masakrę i ostro skrytykowano "nowych guru monolitycznego myślenia", którzy próbują narzucić politycznie poprawną cenzurę.
Wybuch oburzenia Francuzów zebranych w Paryżu na olbrzymiej demonstracji 11 stycznia 2015 roku nie wystarczył do obudzenia ducha oporu francuskich przywódców i elit przeciwko islamizmowi i jego kolaborantom. "Powaga politycznego faktu islamizmu we Francji jest ostro niedoceniana" – mówi prawnik Thibault de Montbrial, prezes Centrum Badań Bezpieczeństwa Wewnętrznego Francji.
W kraju, który kiedyś opowiadał się za wolnością słowa, gwałtownie narasta autocenzura. "Dla humorystów we Francji zawsze jest łatwo wyśmiewać papieża i katolików, zawsze jest łatwo wyśmiewać Żydów, zawsze jest łatwo wyśmiewać protestantów" – przyznaje długoletni publicysta "Charlie Hebdo", Patrick Pelloux. Wyśmiewanie islamu nie jest łatwe. "Czujemy, że ta religia jest przerażająca. Świat islamu jest przerażający i na tym wygrywają terroryści". Poddanie się jest zwycięstwem.
Podczas gdy francuskie więzienia stały się wylęgarnią dżihadystów, islamizacja paryskich przedmieść, banlieues, postępuje pełną parą. Tygodnik "Le Point" poświęcił niedawno artykuł na pierwszej stronie "terytoriom zdobytym przez islamistów". W wielu z nich szaleje przemoc: 1500 samochodów spalono tylko w Sylwestra. W niedawno opublikowanej książce Les territoires conquis de l'islamisme ("Terytoria zdobyte przez islamizm") Bernard Rougier, profesor uniwersytetu Sorbonne-Nouvelle i dyrektor Ośrodka Badań Arabskich i Wschodnich, wyjaśnia, że islamizm jest "hegemonicznym projektem", rozbijającym dzielnice robotnicze. Te "ekosystemy", mówi, działają na "logice rozrywania" francuskiego społeczeństwa, jego wartości i instytucji i opierają się na meczetach, klubach sportowych i restauracjach halal.
Hugo Micheron, badacz z Ecole Normale Supérieure, pisał, że dżihadystom wygodnie jest w "terytorialnej i społecznej izolacji". Prezeska Conseil supérieur des programmes ministerstwa edukacji, Souâd Ayada, powiedziała: "Dzisiaj widzialny islam we Francji nasycony jest zasłonami i dżihadem".
Podczas gdy islamistyczni kaznodzieje i werbownicy są na ulicach w poszukiwaniu słabych umysłów, które stworzą pierwszą linię w ich świętej wojnie, polityczny islam tworzy także listy wyborcze na przedmieściach Francji. Francuski prezydent, Emmanuel Macron sprzeciwił się zakazaniu tych politycznych grup. "Francja jest pączkującą republiką islamską" powiedział algierski pisarz Boualem Sansal. Na tych "terytoriach", powiedział, żyje wielu terrorystów, którzy atakują Francję, od braci Kouachi z masakry na "Charlie Hebdo" do dżihadystów, którzy zamordowali dziesiątki ludzie w teatrze Bataclan.
Dwie populacje, które żyją "jedna obok drugiej", wkrótce staną "twarzą w twarz" – powiedział Gérard Collomb, były minister spraw wewnętrznych. Miał rację. Islamiści zagnieździli się także wewnątrz publicznych instytucji.
Islamiści ponadto zwerbowali dziesiątki francuskich żołnierzy i byłych żołnierzy, którzy nawrócili się na islam. Wielu pochodzi z jednostek komandosów i ma umiejętność obchodzenia się z bronią i materiałami wybuchowymi. Francja zamienia się w "społeczeństwo czujności" w walce przeciwko "hydrze" islamistycznej wojowniczości, jak powiedział Macron.
Przez pięć lat od masakry w "Charlie Hebdo", która zaatakowała wolność słowa, islamiści byli w stanie popełnić potworności atakując księdza w katolickim kościele w Rouen; wjeżdżając w tłum ciężarówką podczas świeckiego święta narodowego (atak w Dzień Bastylii w Nicei); żydowskie społeczności (od Paryża do Toulouse) i przypadkowych pojedynczych ludzi. W październiku islamista zaatakował jeden z najbezpieczniejszych budynków Francji: olbrzymią kwaterę główną paryskiej policji w pobliży katedry Notre Dame, gdzie zamordował czterech swoich kolegów. "To jest wielki punkt zwrotny w islamistycznym terroryzmie" – powiedział Gilles Kepel, ekspert spraw Bliskiego Wschodu i dżihadyzmu.
"Trudno uwierzyć, że policja, na której polegamy, by nas chroniła i która ma być naszą ostatnią barierą przeciwko terroryzmowi, sama może być ofiarą terroryzmu z poderżniętymi gardłami w najświętszej z świętych prefekturze policji".
Po tym ataku skonfiskowano broń siedmiu oficerom policji "podejrzanym o radykalizację".
"Mam wrażenie, że nasz układ odpornościowy zapadł się i że islamizm zwycięża" – mówi francuski pisarz Pascal Bruckner.
"Jego główne żądanie zostało spełnione: nikt już nie odważa się publikować karykatur Mahometa. Autocenzura panuje…. Nienawiść kieruje się wobec tych, którzy opierają się ukrywaniu informacji, zamiast wobec tych, którzy ją ukrywają. Nie wspominając już o psychiatryzacji terrorystów, by uniewinnić islam. Gdyby na początku lat 2000 powiedziano nam, że około 20 karykaturzystów i intelektualistów będzie miało policyjna ochronę, nikt by nie uwierzył. Próg służebności wobec tolerowaniay p zniewolenia podniósł się".
Pięć lat po terrorystycznych morderstwach w "Charlie Hebdo" wolność słowa jest we Francji mniej wolna. "Nikt dzisiaj nie opublikowałby karykatur Mahometa" – powiedział niedawno Philippe Val, były redaktor naczelny "Charlie Hebdo".
"Przez ostatnich pięć lat co miesiąc chodziłam na policję, by zgłosić skargę o groźbach śmierci, nie o obelgach, o groźbach śmierci" – mówi Marika Bret, obecnie dziennikarka w "Charlie Hebdo".
W Paryżu pięć lat po morderstwach w "Charlie Hebdo" odbył się wielki marsz protestu nie przeciwko terroryzmowi, ale przeciwko "islamofobii". "Wolter blednie przed Mahometem, a Oświecenie przed Poddaniem" – napisał autor Éric Zemmour. A Katar nadal swobodnie finansuje budowę francuskich meczetów.
W 2017 roku, dwa lata po zamordowaniu Żydów w terrorystycznym ataku na koszerny supermarket w Paryżu, Żydówka, Sarah Halimi, była torturowana i zamordowana w swoim paryskim mieszkaniu przez jej sąsiada, Kobili Traoré, który wywrzaskiwał "Allahu Akbar". Sąd apelacyjny niedawno orzekł, że Traoré palił marihuanę, a więc "nie był karnie odpowiedzialny" za swoje czyny. Jak powiedział naczelny rabin Francji, Haim Korsia, jest to udzielenie "licencji na zabijanie Żydów".
"Antysemityzm dzisiaj jest tak jawny, że byłoby trudno ukryć go bez popadania w śmieszność – powiedział historyk Georges Bensoussan. – Tym, co jest tabu, jest antysemityzm" – w znaczeniu, że dzisiaj we Francji jest tabu powiedzenie, że islamizm jest najważniejszym źródłem antysemityzmu.
Tydzień po terrorystycznym ataku na "Charlie Hebdo", w którym zginęło dziewięcioro członków redakcji a dalszych czterech zostało rannych, pismo to opublikowało numer z okładką przedstawiającą Proroka islamu ze łzą na policzku i napisem: "Tout est Pardonné" ("Wszystko jest wybaczone") . Pięć lat później wszystko istotnie wydaje się być przebaczone. Wówczas wielu z dumą mówiło "Jestem Charlie". Większość dowiodła, że nie byli.
---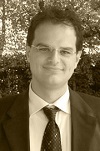 Giulio Meotti
Włoski publicysta, autor książki "A New Shoah: The Untold Story of Israel's Victims of Terrorism".
---
---