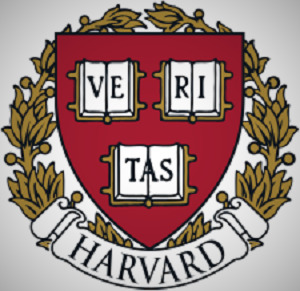 Herb Uniwersytetu Harvarda (Źródło: Wikipedia)
---
Andrzej Koraszewski
---
Amerykański autor analizuje ewolucję amerykańskich intelektualistów. Intelektualiści to zazwyczaj ludzie spoza świata polityki, pisarze mający wpływ na elity i na decydentów, rzadziej na szeroko rozumiane społeczeństwo, chociaż na dłuższą metę wpływają również na losy narodów. Rzadko, ale zdarzało się, że król, prezydent czy premier był również intelektualistą, Platon chciał całą władzę oddać w ręce filozofów, ale wyszło jak w Związku Radzieckim, gdzie cała władza miała pójść w ręce rad, ale została w rękach jednego intelektualisty, którego geniuszu nikt nie ważył się kwestionować.
Prorok, myśliciel, intelektualista – projektant mody intelektualnej. Intelektualiści to od czasów starożytnych kapłani, filozofowie, poeci – czyli ludzie zajmujący się słowną obróbką rzeczywistości.            
Dla Europejczyków określenie amerykański intelektualista to niemal oksymoron, bo niby skąd arystokracja ducha w plebejskim narodzie? Mieli garść intelektualistów wśród swoich prezydentów, poczynając  od Thomasa Jeffersona i Benjamina Franklina do Baracka Obamy. Nie o tych intelektualistach pisze jednak Russell Jacoby, historyk amerykańskiej kultury akademickiej w XX wieku. Urodzony w 1945 roku, o akademickiej kulturze swojego pokolenia pisze:
Byliśmy [w latach 60.] znacznie bardziej radykalni niż poprzedni amerykańscy intelektualiści. Byliśmy lewicowcami, maoistami, marksistami, trzecioświatowcami, anarchistami i protestującymi, którzy regularnie blokowali naukę w imię wojny w Wietnamie, wolności słowa lub równości rasowej. Jednak pomimo tego całego uniwersyteckiego wiecowania, w przeciwieństwie do wcześniejszych intelektualistów, nigdy nie opuszczaliśmy kampusu. Zadomowiliśmy się. Zostaliśmy doktorantami, adiunktami i w końcu – niektórzy z nas – czołowymi postaciami w swoich dyscyplinach naukowych.
Liczba studentów na uniwersytetach wzrastała w lawinowym tempie, puchły szeregi kandydatów do tytułu intelektualisty. O ile wcześniej aspirant przenosił się po studiach w pobliże salonów artystycznej bohemy, próbował się wkręcić do stowarzyszeń filozoficznych i do kawiarni dziennikarskiej śmietanki, teraz jego/jej przeznaczeniem stała się akademicka kariera.  
Jak pisze Jacoby, jeśli w latach 50. amerykańskie uniwersytety zdominowane były przez politycznych konserwatystów, a lewicowych wykładowców można było policzyć na palcach, w ciągu 30 lat mapa postaw i poglądów wykładowców uniwersyteckich radykalnie się zmieniła. Wiele konferencji naukowych miało teraz marksizm jako temat obrad, zaś kampusy zalały pisma takie jak Studies on the Left, Radical Teacher, Radical America, Insurgent Sociologist, Radical Economists. 
Zabawne, bo jak pisze Russell Jacoby, początkowo lęk przed tym zalewem radykałów wydawał się nieuzasadniony, ponieważ w odróżnieniu od wcześniejszych fal intelektualistów, którzy chcieli trafić do szerszej publiczności, ci byli nastawieni na własne środowisko, pisali swoje artykuły odpychającym żargonem i udawali, że uprawiają naukę.
Przykład stylu tej nowej "nauki" autor prezentuje cytując zdanie z pracy profesorki z Berkeley, Judith Butler:
Przejście od strukturalistycznego ujęcia, w którym kapitał jest rozumiany jako strukturyzujący stosunki społeczne w relatywnie homologiczny sposób, do poglądu na hegemonię, w którym stosunki władzy podlegają powtarzaniu, zbieżności i ponownej artykulacji, wprowadziło kwestię czasowości do myślenia o strukturze i zaznaczyło się przejściem od formy teorii Althussera, która traktuje totalności strukturalne jako obiekty teoretyczne, do takiej, w której wgląd w przypadkową możliwość struktury inauguruje odnowioną koncepcję hegemonii jako powiązanej z przypadkowymi miejscami i strategiami ponownej artykulacji władzy.
Wielu traktowało to zjawisko jako mało szkodliwe, ograniczone do wydziałów humanistycznych, bez większego wpływu na edukację młodego pokolenia.
Okazała się jednak, że ta bełkotliwa pseudonauka urzekała tłumy aspirantów do tytułu intelektualisty. Nowe pokolenie intelektualistów posługiwało się zbitkami postępowego żargonu, którego można się było szybko i bez wysiłku nauczyć.     
Wzrost liczby studentów na uniwersytetach jednak wyhamował i dla kolejnych roczników świeżo upieczonych  intelektualistów perspektywa akademickiej kariery niepomiernie zmalała. Hordy absolwentów psychologii, socjologii, gender studies, radykalnego odczytywania historii czy marksistowskiej teorii kina rzuciły się jak piranie na rynek pracy.      
Trafiali do redakcji tradycyjnych mediów, jeszcze częściej do korporacji takich jak Google, Facebook, YouTube, Twitter i inne, do rządowych agencji i różnych NGO. Wszędzie nieśli ze sobą wyniesiony z uniwersytetu żargon i zapał do zastępowania argumentów logicznych emocjonalnymi, lub jak to ktoś określił "zastępowali logikę wrażliwością nieczułą na rzeczywistość".    
Młodzi specjaliści z dziedziny narratologii i płynności wszystkiego zaczęli dominować szeroko pojętą kulturę, zmieniając ją w pole walki z wrogami klasowymi. Dramatyczne zachwaszczenie języka prowadzi do spłycenia każdej myśli i coraz bardziej wypiera umiejętność i chęć prowadzenia merytorycznej dyskusji, prezentacji i analizy faktów, wyciągania logicznych wniosków. Klasyczne założenie, że nikt nie ma 100 procent racji, a nasz własny umysł często wprowadza nas w błąd, stało się godną stanowczego potępienia herezją.
Kiedy pracownicy protestują twierdząc, że czują się zagrożeni, ponieważ ich firma opublikowała obraźliwy artykuł lub książkę, nawet bez badań domyślamy się, jakie studia ukończyli. Kiedy usuwa się słowo "kobiety" z literatury dotyczącej planowania rodziny z wyjaśnieniem: "Czas wycofać terminy 'opieka zdrowotna kobiet' i 'prawo kobiety do wyboru'… te wyrażenia wymazują osoby transpłciowe i niebinarne, które dokonują aborcji", nie mamy wątpliwości jaki jest rodowód tych mądrości.
Zadufani profesorowie wykształcili przekonanych o własnej nieomylności studentów, którzy wyszli na agorę – pisze Russell Jacoby. – Ci pierwsi prosperowali w swoich uniwersyteckich enklawach, urzekając się wzajemnie swoją błyskotliwością, ale resztę z nas zostawili w spokoju. Ci drudzy, ich uczniowie, stanowią jednak katastrofę intelektualną i polityczną, gdy wchodzą na rynek pracy. Stają się amerykańską wersją starych sowieckich aparatczyków, funkcjonariuszy realizujących partyjną politykę na polu kultury. Fetyszyzują modne słowa (takie jak: różnorodność, marginalność, różnica władzy, przywilej białych, bezpieczeństwo grupowe, hegemonia, płynność płci i cała reszta), które nakładają na wszystko możliwe. 
Niszczą tradycyjną, liberalną lewicę i coraz częściej sprowadzają do swojego poziomu przeciwników, ponieważ radykalizacja odrzuca dialog, a spory zmieniają się w emocjonalne starcia, w których nie ma miejsca na racjonalne argumenty.
Nadal obserwujemy pogłębiający się dramat wykoślawienia szkolnictwa wyższego. Skutki tego trwającego od dłuższego czasu dramatu przeniosły się na inne pola, zmieniają arenę polityczną w boisko, na którym toczą się starcia wartych siebie intelektualistów z lewa i z prawa, którym tożsamość już dawno temu odebrała rozum. Ci z prawej karmią się niemal wyłącznie wypocinami lewicowych postępowców, a ta dieta kieruje ich do trampoliny wyrzucającej ich na przepastne wyżyny lustrzanego zidiocenia.
Tymczasem, elektorat, zwany czasem suwerenem, jest coraz bardziej zagubiony, próbując wybrać między Scyllą paranoi i Charybdą schizofrenii swoich pasterzy.    
---
---