---
Przemysław Batorski
---
80 lat temu, 5 sierpnia 1942 roku, Janusz Korczak poszedł wraz z dziećmi z Domu Sierot przy Siennej 16 na Umschlagplatz. Razem z nim szła Stefania Wilczyńska – wieloletnia współpracowniczka. Mijały dwa tygodnie od rozpoczęcia przez Niemców wielkiej deportacji z getta warszawskiego.
.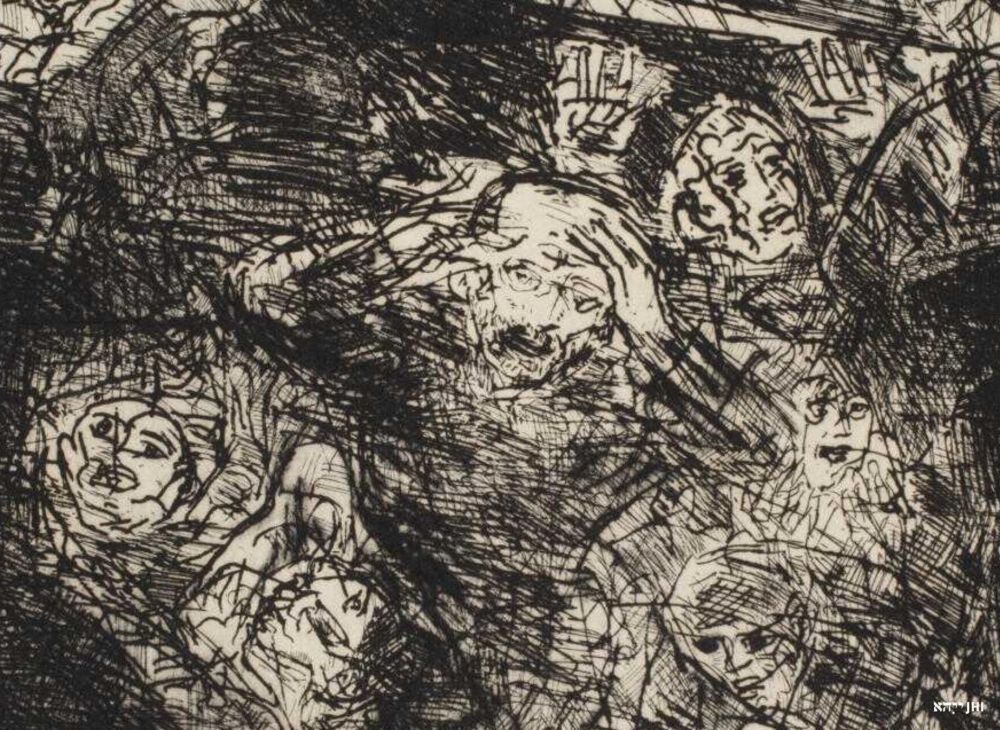 Izaak Celnikier, "Umschlagplatz (Korczak)", inny tytuł: "Śmierć Janusza Korczaka" (detal)
Nie wiemy, kiedy i gdzie dokładnie Korczak – pedagog, pisarz, społecznik, który pomógł w swoim życiu niezliczonym sierotom, potrzebującym dzieciom i dorosłym, oraz stał się inspiracją dla milionów innych ludzi – został zamordowany. Może na Umschlagplatz. Może zmarł z braku powietrza i wody w przepełnionym pociągu jadącym do Treblinki. Możliwe, że było to 6 sierpnia 1942 roku w obozie zagłady Treblinka, gdyż transporty wyjeżdżały z Warszawy zazwyczaj wieczorem i przyjeżdżały tam o poranku następnego dnia. Kilka lat temu sąd przyjął za datę śmierci Korczaka 7 sierpnia.
"Zaproponowałem Korczakowi, aby udał się ze mną do Gminy w celu skłonienia jej do podjęcia interwencji. Odmówił, nie chciał opuścić dzieci nawet na minutę"
– powiedział Nachum Remba, który wyprowadzał z Umschlagplatzu żydowskich intelektualistów. Korczak nie przyjął oferty przyjaciół, by wyjść z getta, nawet z samego Umschlagplatzu, miejsca cierpień i śmierci tysięcy Żydów. Pogłoski o tym, że sami Niemcy oferowali Korczakowi oszczędzenie życia, są zapewne mitem.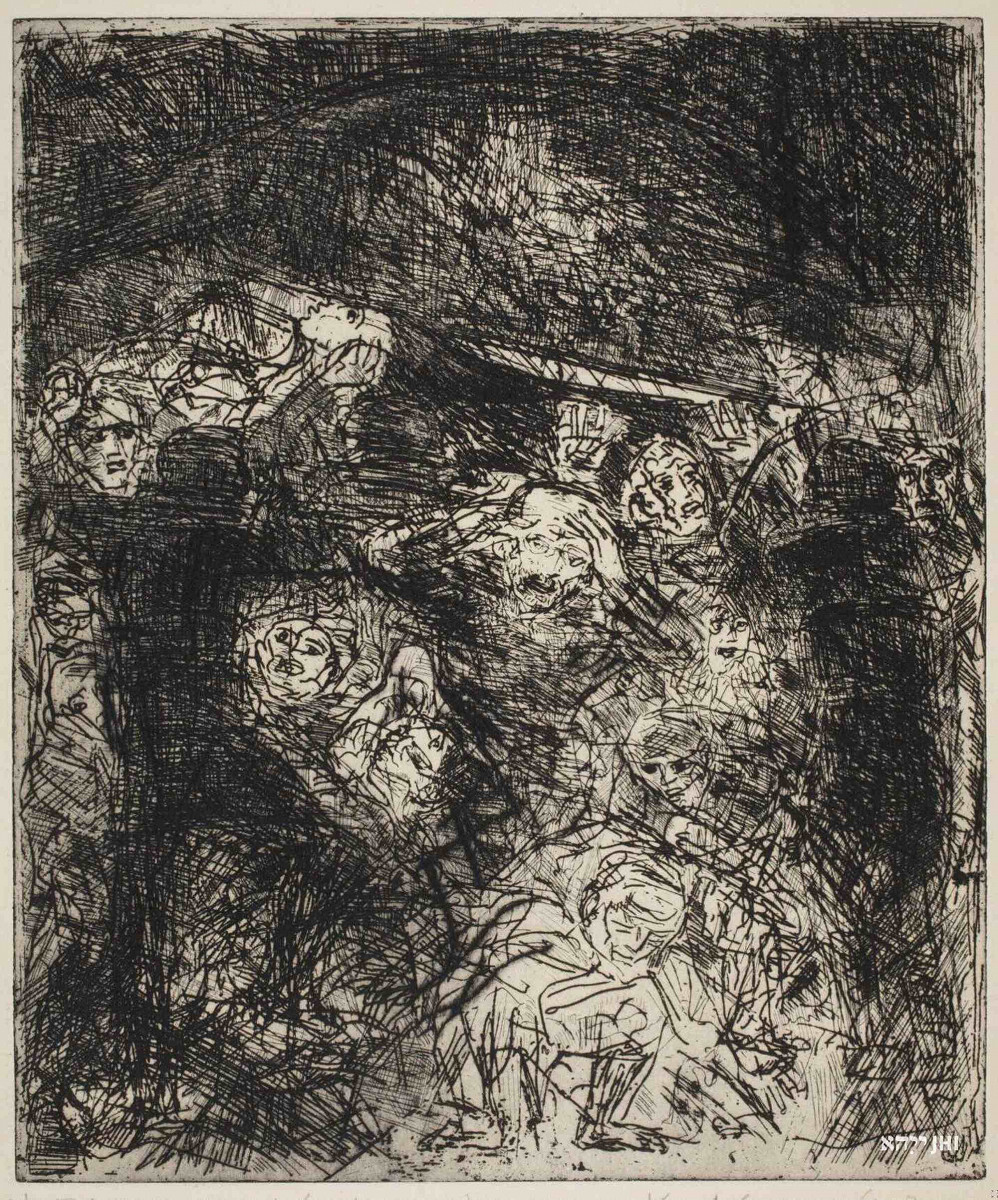 "Dziś widziałem Janusza Korczaka,
Jak szedł z dziećmi w ostatnim pochodzie,
A dzieci były czyściutko ubrane,
Jak na spacer niedzielny w ogrodzie.
(…)
Janusz Korczak szedł prosto na przedzie
Z gołą głową – z oczami bez lęku,
Za kieszeń trzymało go dziecko,
Dwoje małych sam trzymał na ręku."
– pisał Władysław Szlengel.
Istnieją dziesiątki sprzecznych relacji ludzi, którzy widzieli ostatnią drogę Korczaka, Wilczyńskiej i ich podopiecznych na Umschlagplatz. Wszystkie zgadzają się, że był niezwykle upalny dzień. Niektórzy twierdzili, że dzieci z dumą niosły sztandary Domu Sierot. Ale inni zapamiętali to zupełnie inaczej.
Marek Rudnicki wspominał:
"Była straszliwa, zmęczona cisza. Korczak wlókł nogę za nogą, jakiś skurczony, mamlał coś od czasu do czasu do siebie. Gdy sobie tę scenę przypominam – rzadko mnie ona opuszcza – wydawało mi się, że słyszałem, że mamlał słowo «dlaczego» – byłem dość blisko, by usłyszeć. Ale to na pewno tylko wybryk mojej wyobraźni, w retrospekcji. (…) Tych paru dorosłych z Domu Sierot, w tym Stefa szła obok, jak ja lub za nim, dzieci początkowo czwórkami, potem jak popadło, w pomieszanych szeregach, gęsiego. Któreś z dzieci trzymało Korczaka za połę, może za rękę, szły jak w transie".
Po wojnie Chaim Sztajer, jeden z ocalałych członków Sonderkommando w Treblince, uczestnik buntu z 2 sierpnia 1943 roku, twierdził, że brał udział w wyciąganiu ciała Korczaka i "200 do 300 dzieci" z komory gazowej. Podawał jednak, że miało to miejsce we wrześniu 1942 roku, a śmierć Korczaka i dzieci mogła nastąpić tylko na początku sierpnia.
---
Izaak Celnikier (1923-2011) był wychowankiem Domu Sierot Korczaka w latach 1934-1938, więźniem getta białostockiego, Auschwitz, Mauthausen, Sachsenhausen i Flossenbürga. Tak wyobrażał sobie wejście Korczaka na Umschlagplatz. Akwaforta z lat 80. należy do zbiorów ŻIH.
Celnikier "stworzył studium jedenastu twarzy wyłaniających się z ciemności, w środkowej części grafiki twarz Janusza Korczaka. Kobieta ukazana w pozycji horyzontalnej w lewej górnej części przedstawienia najwyraźniej nie żyje. Ciemniejszymi plamami zostały zaznaczone postacie oprawców".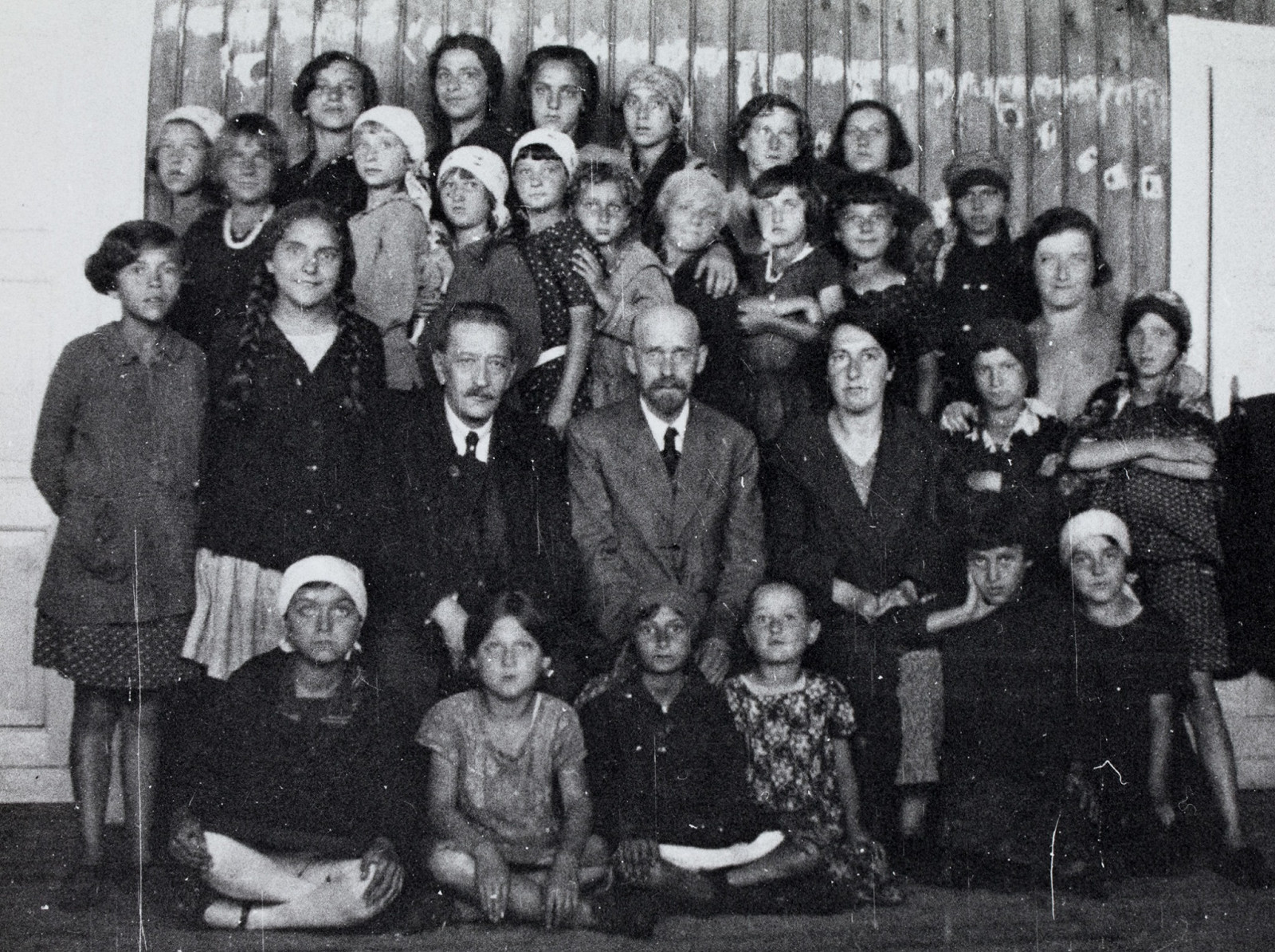 ---
Źródło informacji: Agnieszka Witkowska-Krych (ŻIH, UW), "Mniej strachu. Ostatnie chwile z Januszem Korczakiem", Wydawnictwo Akademickie Dialog, Warszawa 2019.
---