Francuscy żołnierze w 1812 r. w Moskwie na XIX-wiecznym obrazie pokazywanym w Muzeum panoramy bitwy pod Borodino w Moskwie (domena publiczna, przez Wikimedia Commons)
---
Maciej Janowski
---
Według Władimira Putina Rosja jest wielka, wspaniała, wytworzyła własną kulturę i cywilizację, i właśnie dlatego jest atakowana.
---
Mowa Władimira Putina z ostatniego piątku nie wejdzie do żadnej antologii wielkich historycznych przemówień. Jest chaotyczna, pozbawiona głębszych myśli, złożona z samych propagandowych frazesów. Trudno znaleźć w nich logikę, a chwilami przemówienie zamienia się jakby w "strumień świadomości". I tu poczułem nagle przypływ profesjonalnego zainteresowania. Skąd ja to wszystko znam? Wyjmuję z półki książkę jednego z głównych ideologów słowianofilskich, Nikołaja Danilewskiego "Rosja i Europa" (1869). Książka przedstawia fundamenty odwiecznego konfliktu Rosji z Zachodem. Żadne nabytki terytorialne Rosji nie były w istocie podbojami, bo wynikały z konieczności obrony wiary prawosławnej albo były reakcją na agresję. Zachód przez krótki czas po kongresie wiedeńskim (1815) łudził Rosję pozorami przyjaźni, ale wkrótce wrócił do swej tradycyjnej wrogości.
Neokolonialny język Putina
Skąd ten konflikt? Danilewski pisze o odmiennych instynktach narodowych. Dalej wyjaśnia, że świat dzieli się na różne cywilizacje, a Europa jest tylko jedną z nich, która nie ma żadnych praw do roszczenia sobie wyższości nad innymi. Putin, który zgodziłby się z tym, dodaje ważny element: neokolonializm. Język neokolonializmu był przez wiele lat domeną radykalnej lewicy, ale jakieś kilkanaście lat temu przejęła go również skrajna prawica. Brzmi on znajomo dla każdego wychowanego na komunistycznej propagandzie: wyzyskiwacze, wyzyskiwani, kapitaliści, hegemonia itp. To na pewno pomaga Putinowi w przyjęciu tego języka. Sprawcami zaś tej neokolonialnej agresji są Anglosasi. To słowo nasuwa skojarzenie z propagandą stalinowską, kiedy mówiono o imperializmie angloamerykańskim, jakby Putin (bądź ktokolwiek przygotowywał mu mowę) przypomniał sobie piękne lata młodości; nieważne, że imperializm brytyjski spoczywa w grobie od 70 lat i raczej nie ma szans się odrodzić.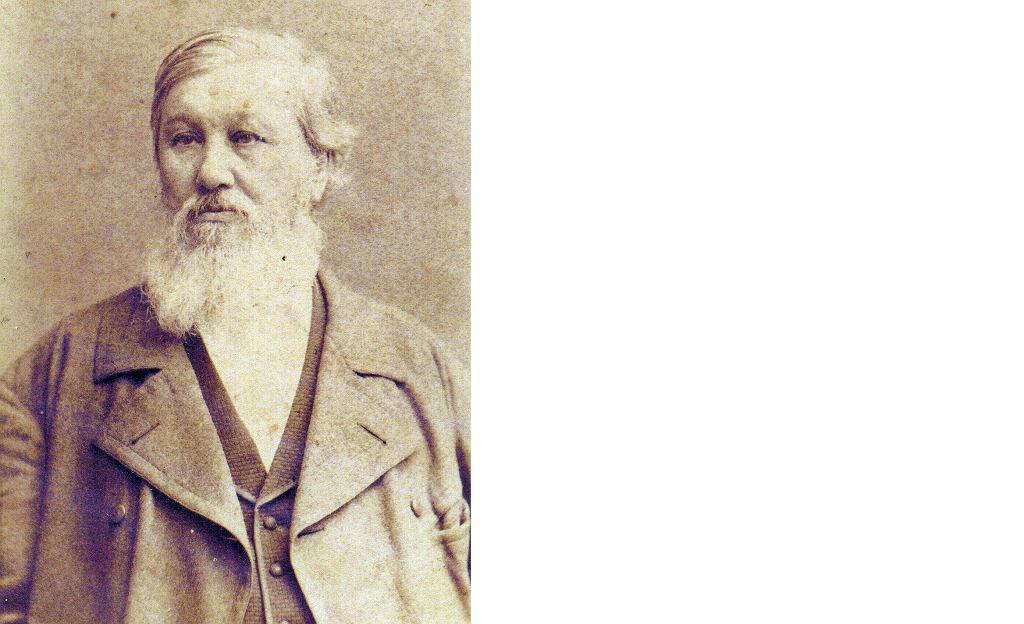 Nikołaj Danilewski (1822-1885) – rosyjski filozof, przedstawiciel 'nowego słowianofilstwa' i główny teoretyk panslawizmu Wikimedia Commons
Uderza, że w tej przemowie "nazistowski reżim w Kijowie" występuje jedynie marginalnie. Głównym złym są jego "mocodawcy", "kolektywny Zachód". Rosja, jak niegdyś ZSRR, staje oto na czele światowego ruchu antykolonialnego. Jest ciekawe, że do krajów zniewolonych Putin zalicza też Niemcy, które są "w istocie okupowane" przez Anglosasów od 1945 r. Do zbrodni Zachodu, których lista jest długa, zalicza także bombardowanie miast niemieckich w czasie II wojny światowej.
Ciekawe, czy to rozróżnienie między "bardziej złymi" Anglosasami a "trochę mniej złymi" Niemcami wynika z jakichś rachub politycznych?
Według Putina od średniowiecza trwa ciągła agresja Zachodu przeciw Rosji i innym krajom. W stalinowskiej propagandzie zagrożenie zewnętrzne odgrywało równie istotną rolę, ale jest pewna różnica. Rosję bili wszyscy – pisał Stalin w "Zagadnieniach leninizmu". Bili ją "za zacofanie": Rosja, aby przetrwać, musi się zmodernizować. To było uzasadnienie dla stalinowskiej polityki forsownej industrializacji. Polityka była zbrodnicza, a stalinowska industrializacja tylko pogłębiła zacofanie Rosji, marnując zasoby. Ale sama diagnoza była w dużym stopniu trafna, nawet jeśli zaaplikowane przez Stalina lekarstwo na zacofanie było stokroć gorsze od choroby. Dla Putina nie zacofanie jest problemem – przeciwnie: Rosja jest wielka, wspaniała, wytworzyła własną kulturę i cywilizację, i właśnie dlatego jest atakowana. W tej idealizacji Rosji Putin idzie śladem bardziej Danilewskiego i słowianofilów niż komunistów.
Ukraina to Rosja
Biorę do ręki broszurkę "Tezy o trzystuleciu zjednoczenia Ukrainy i Rosji" z 1954 r. Były one uchwalone przez Komitet Centralny KPZR, stanowią więc najbardziej oficjalną wykładnię propagandową na rocznicę ugody perejasławskiej, która poddała Ukrainę pod władzę Moskwy. Jest oczywista różnica: komuniści werbalnie uznawali istnienie odrębnego narodu ukraińskiego, podczas gdy Putin zachowuje tutaj (świadomą?) ambiwalencję, ale w istocie – nie mówiąc tego expressis verbis – odrzuca ukraińską odrębność narodową. Między dokumentem z 1954 r. a mową Putina sprzed kilku dni jest jednak istotne podobieństwo: oba podkreślają, że ziemie ukraińskie są historycznymi ziemiami rosyjskimi (interesujące, że w tym wypadku propaganda komunistyczna pozytywnie wypowiadała się o polityce carskiej Rosji). Wracamy na swoje – tak można streścić historyczny aspekt przemówienia.
Od lewej: Łazar Kaganowicz, Józef Stalin, Pawieł Postyszew, Kliment Woroszyłow, zdjęcie z 1934 rokuu Archiwum
Ten historyczny argument łączy się z odwołaniem do woli ludu. Obie te kwestie są w przemówieniu splecione tak, że można je niemalże uznać za jedność: lud wyraził w referendum swoją wolę, a prawo narodów do samostanowienia wynika z dokumentów ONZ; a zarazem owa wola ludu wynika organicznie z historycznego związku ziem ukraińskich ("Noworosji", mówi Putin) z Rosją. Wola ludu nie mogła więc być inna.
Można zapytać: po co tracić czas na analizę niezbyt wyrafinowanej propagandy?
Bo chociaż propaganda jest maską, to maska długo noszona kształtuje twarz.
Żaden władca nie może uprawiać propagandy bezkarnie, nie przejmując części głoszonych poglądów. Dlatego podobne programowe przemówienia – tak całkowicie kłamliwe, że nie ma sensu tracić czasu na demaskowanie tych kłamstw – dają nam choćby w niewielkim stopniu jakiś wgląd w przerażający świat przekonań człowieka, który stanowi dziś pewnie największe zagrożenie dla całej ludzkości.
---
---