DAVID GREENSTEIN
Przekład: Jolanta Różyło.

---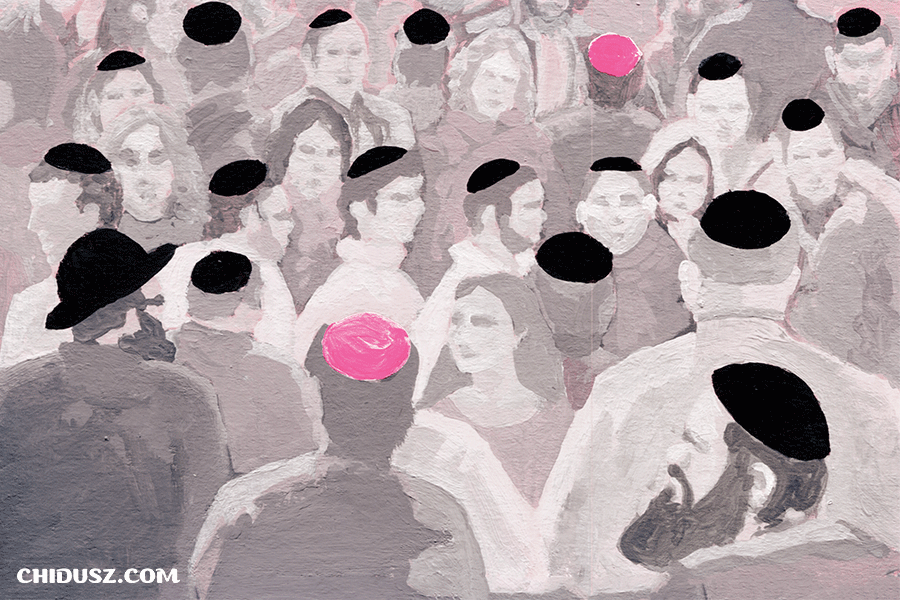 Fragment okładki różowego "Chiduszu" / Autorka: Edyta Marciniak
ESEJ CZYM JEST ODKUPIENIE? JEST JEDNYM Z QUEEROWYCH KOMENTARZY BIBLIJNYCH, KTÓRE PUBLIKUJEMY OD CZERWCA 2018 ROKU W DRUKOWANYM "CHIDUSZU".
Roczny cykl czytania Tory według żydowskiej tradycji opiera się na dwóch regułach. Główną strukturą organizującą jest ciągła lektura całej Tory, trwająca rok lub trzy lata. Stosując ten system, żaden fragment świętego tekstu nie jest opuszczany, a czytane ustępy nie są wybierane w zależności od ich aktualności czy trafności w danym czasie.
Drugi system jest przeciwieństwem pierwszego. Jest wybiórczy i nieciągły, a to, które fragmenty są czytane, w dużej mierze zależy od ich znaczenia w konkretnym momencie, nawet jeśli nie jest ono oczywiste. Ta zasada stosowana jest dla fragmentów czytanych publicznie podczas najważniejszych okazji w roku: Strasznych Dni, świąt i innych szczególnych wydarzeń żydowskiego kalendarza. Stosując oba systemy, możemy mieć pewność, że parsze czytane w święta zostaną przeczytane również w normalnym cyklu, a więc co najmniej dwa razy w roku.
Nasuwa się więc pytanie o szczególne znaczenie fragmentu czytanego w najświętszy dzień roku – Jom Kipur, czyli Dzień Odkupienia, czas Bożego przebaczenia i pojednania. To moralne i duchowe oczyszczenie dotyczy tak każdego z osobna, jak i całego narodu.
Zwróćmy uwagę, jak wielu tekstów, których treść mogłaby być istotna dla tego święta, nie wybrano do czytania w Jom Kipur. Nie czyta się na przykład Dziesięciu Przykazań, ani fragmentu, w którym Bóg okazuje ludziom litość i wybaczenie, mimo że według tradycji rabinicznej ta deklaracja została wypowiedziana po raz pierwszy właśnie tego dnia. Zamiast tego w świąteczny poranek czytamy opis rytuału świątynnego odprawianego w Jom Kipur przez arcykapłana (Wa-jikra 16), a po południu wspominamy listę zakazanych aktów seksualnych (Wa-jikra 18).
Parsza czytana rano jest dość niejasna dla współczesnego odbiorcy. Opisuje Aarona wchodzącego do świątyni po to, aby odpokutować za grzechy przed Bogiem objawiającym mu się w mętnym obłoku. Należy jednak przyznać, że ten fragment ma duży związek z Jom Kipur. W czasach istnienia Świątyni arcykapłan odczytywał ten fragment bezpośrednio po wypełnieniu wszystkich opisanych w nim rytuałów (Miszna, Joma 7:1). W owym okresie mogło to służyć za potwierdzenie, że zostały spełnione wszystkie elementy obrządku, i dawać gwarancję Bożego przebaczenia. Nawet po zniszczeniu Świątyni, odprawiający nabożeństwa mieli nieodparte uczucie, że ten rytuał był niezbędnym elementem święta Jom Kipur. Nalegali, aby podczas nabożeństwa w synagogach odtwarzany był kapłański obrządek zwany awoda. Jego znaczenie jest nadal przedmiotem dyskusji – czy stanowi on tylko relikt przeszłości czy może kryje się w nim coś ważnego również dziś?
Znacznie większy problem dla współczesnych Żydów stanowi zapis z osiemnastego rozdziału księgi Wa-jikra, czytany w Jom Kipur po południu. Problem jest dwojakiego rodzaju. Po pierwsze, nie od razu staje się jasne, dlaczego temat ten podejmowany jest publicznie. Na pewno nie ma on nas do niczego zainspirować, a właśnie tego oczekiwalibyśmy od świątecznego czytania. Ponadto jeden z wersów tego fragmentu (18:22) był wykorzystywany przez tysiąclecia – zarówno przez chrześcijan, jak i Żydów – jako biblijne przyzwolenie na piętnowanie homoseksualizmu.
Ten ostatni aspekt zmusił niektóre społeczności (z odłamów najbardziej reformowanych, rekonstrukcjonistycznych, niezależnych i kilku konserwatywnych) do zastąpienia tego fragmentu innym. Najczęstszą praktyką jest czytanie zamiast osiemnastego rozdziału księgi Wa-jikra innej części Kodeksu Świętości (Wa-jikra 19:1-18), zawierającej listę etycznych i rytualnych nakazów. Rozpoczyna się ona wezwaniem ludu Izraela do świętości, a kończy wersem: "Miłuj bliźniego swego jak samego siebie: Jam Wiekuisty!". W innych społecznościach zachowuje się starożytną praktykę czytania o zakazanych aktach seksualnych, ale robi się to podobnie jak wówczas, gdy czytamy słowa "Przestróg" – przerażającego katalogu klątw i cierpień, które mogą nawiedzić Izrael, jeśli nie będzie stosował się do Bożych przykazań. Zgodnie z tradycyjnym cyklem rocznym jedną wersję ostrzeżenia (Wa-jikra 26) czyta się niedługo po Pesach, drugą zaś (Dwarim 28-15) zaraz przed Rosz ha-Szana. Wersy te odczytuje się więc pospiesznie, nieśmiałym, ściszonym tonem. W ten sposób modlący się mogą zachować tradycję, jednocześnie wyrażając swój ból i protest. Takie podejście jest być może silnym wyrazem oburzenia, ale nie pozwala wniknąć w treść tekstu. Czy możliwe jest więc takie podejście do niesławnego fragmentu, które pozwoli uzasadnić jego stosowność w Dzień Odkupienia?
Zaproponowałem kiedyś alternatywną interpretację tego znanego wersu, wykorzystywanego do potępiania homoseksualizmu[1]. Wyjaśniałem, że standardowa biblijna terminologia pozwala nam na zupełnie nowe odczytanie tego wersu. To, jak go rozumiem, nie ma nic wspólnego z homoseksualnymi relacjami seksualnymi. Zakazany akt, miszkwej isza, w rzeczywistości dotyczy stosunku heteroseksualnego. Wers zakazuje stosunku jednego mężczyzny z kobietą (we-et) oraz (zachar) innym mężczyzną. Zakaz dotyczy więc zmuszania kobiety przez dwóch mężczyzn do stosunku[2].
Nie jest to najpopularniejsze żydowskie odczytanie tego wersu. Gdyby więc ktoś zdecydował się interpretować tradycyjny tekst w ten sposób, musiałby jednocześnie poddać go dyskusji i wykorzystać jako pretekst do nauczania, do targumu – publicznego tłumaczenia i objaśniania Tory. Jakie cechy musiałaby mieć taka dyskusja? Proponowane tu nowe odczytanie neguje piętnowanie stosunków homoseksualnych, stawia jednak przed nami szerszy problem seksualności i praktyk seksualnych. I tak właśnie powinno być, jako że tajemnicze wejście arcykapłana do Świętego Świętych również niesie ze sobą duży ładunek seksualny. Cały rytuał jest co chwilę przerywany aktem obmywania przez arcykapłana swojego ciała. Aby wejść do świętej komnaty, musi on zrzucić kapłański strój i przekroczyć jej próg ubrany jedynie w najprostsze lniane odzienie. W środku będzie musiał zraszać komnatę krwią ze swojego palca.
Często myślimy o odkupieniu – centralnym elemencie Jom Kipur – jako o darze zesłanym przez Boga, o łasce spływającej na nas z Niebios. Ten tekst ostrzega nas przed wzajemnym charakterem aktu odkupienia. Nie jesteśmy bowiem jedynymi, którzy biorą w nim udział. Coś dzieje się również Bogu. Odkupienie, przynajmniej częściowo, jest aktem dozwolonej penetracji. Zadośćuczynienie Izraela jest możliwe tylko dlatego, że Bóg pozwolił, aby arcykapłan wszedł do Świętych "wnętrzności" i skropił je krwią. Analiza angielskiego słowa atonement (odkupienie, pokuta) i wskazanie jego staroangielskich komponentów przypomina nam, że proces przebaczenia i oczyszczenia ma na celu zjednoczenie z umiłowanym – człowiekiem lub Bogiem. Słowo atonement składa się bowiem z komponentów at one (skierowany do drugiej osoby) i ment (w średniowiecznej łacinie: jednoczyć).
Nic więc dziwnego, że w starożytności ten uroczysty dzień był też czasem erotycznej celebracji. Córki jerozolimskie, zwykle zamknięte w domach kontrolowanych przez mężczyzn, w Dzień Odkupienia tańczyły w winnicach i zachęcały młodych mężczyzn do wybierania sobie żon (Miszna, Taanit 4:8; Talmud Babiloński, Taanit 26b).
Powinniśmy świętować odkupienie, ale nie zakładać z góry, że do niego dojdzie. Popołudniowe czytanie ostrzega nas – niezależnie od seksualnych preferencji – że nasza cielesność powinna być uświęcana poprzez dyscyplinę i ograniczenia. Nowa interpretacja, którą proponuję, anuluje zakaz homoseksualnego seksu jako takiego. Wskazuje za to w treści Tory na nieznane i dotychczas zaniedbywane w tradycyjnych tekstach problemy dotyczące udzielenia pozwolenia na aktywność seksualną. Tora w tradycyjnym odczytaniu wyraźnie nie zabrania i nie karze pozamałżeńskiego gwałtu[3].
Nowa interpretacja dąży do ustanowienia nowych, wynikających z Tory kryteriów regulujących święty proces odkupienia.
Związek pomiędzy poranną a popołudniową porcją Tory manifestuje się w pozornie niemającym dużego znaczenia pierwszym wersie porannej parszy. Instrukcje na Jom Kipur są dane Aaronowi "po śmierci dwóch [jego] synów, gdy przystąpiwszy przed oblicze Wiekuistego, pomarli" (Wa-jikra 16:1). Dwóch młodych mężczyzn umiera w niewyjaśniony sposób po próbie spenetrowania wnętrza Świętego. Dla nich wejście było zakazane. Nowe rytuały, które zostały określone w Torze po tym wprowadzającym wersecie, mają na celu umożliwienie wejścia do Boskiej przestrzeni, unikając śmierci i straty.
PRENUMERATA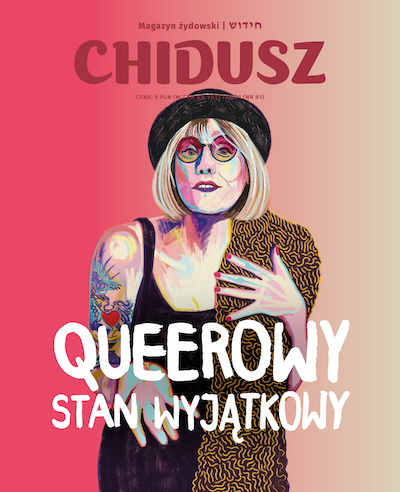 Jeśli wyobrazimy sobie proces, przez który przeszedł Aaron, żeby przyjąć i wykonać te instrukcje, uzyskamy model naszego zaangażowania w odczyty tych fragmentów. Aaron wysłuchuje wskazówek po przeżyciu strasznej tragedii. Jego reakcja, jak mówi Tora, przebiega w kilku krokach: na początku milczy (Wa-jikra 10:3), następnie nalega, aby przyznano mu prawo do żałoby, nawet wbrew Bożym żądaniom. Bóg zażądał od niego bowiem, żeby wziął udział w świątecznym posiłku i uczcił poświęcenie Sanktuarium. Aaron, w żalu, odmawia. Kiedy rozgniewany Mojżesz potępia jego brak posłuszeństwa wobec Bożych poleceń, Aaron stanowczo odpowiada, że nie wyobraża sobie, jak Bóg mógłby nie przyjąć jego decyzji w związku z tym, czego wymaga Boża służba. W ten sposób obala pierwotne rozumienie przez Mojżesza tego, co nakazał Bóg, wiedząc, że jego własne uczucia są święte same w sobie. Mojżesz godzi się z nim (Wa-jikra 10:16-20). Aaron jest w końcu gotowy, aby w imieniu całego Izraela przyjąć nową funkcję – wejść do świętych sfer i osiągnąć odkupienie grzechów dla "siebie i domu swego i całego zgromadzenia Israela" (Wa-jikra 16:17).
Podobnie społeczność LGBT z ledwością może słuchać słów tego fragmentu Biblii bez początkowego uczucia żalu i straty. Jak wielu cierpiało, a nawet straciło życie, bo ich starania wejścia do świętego miejsca były odrzucane? Kolejnym krokiem powinno być ustanowienie nowego rozumienia tego, co Bóg chce, abyśmy zrobili z tym bólem i oburzeniem. Później społeczność będzie musiała podjąć kolejną próbę wejścia w święty tekst w celu osiągnięcia bardziej autentycznego pojednania i uleczenia – niewymuszonego, wzajemnego, przebaczającego i płodnego. Cel Dnia Odkupienia zostałby wtedy w pełni osiągnięty.
---
Tekst pochodzi ze zbioru Torah Queeries.Weekly Commentaries on the Hebrew Bible, który publikujemy w odcinkach w "Chiduszu" począwszy od numeru 6/2018. Przekład: Jolanta Różyło.
---
[1] David Greenstein, Parashat Aharei Mot and Parashot Ke-doshim: On Gaining Access to the Holy, dostępne online na Jewish Mosaic's Torah Queeries project; kompletna wersja eseju zob.: David Greenstein, Open the Gates of Righteousness for Me, "Journal of the Academy for Jewish Religion" 3, no. 1 (2007).
[2] Więcej szczegółowych informacji, patrz.: Torah Queeries, parsze autorstwa Elliota Dorffa (Acharej Mot), Davida Brodsky'ego (Kedoszim) i Jaya Michaelsona (Mecora). [Wszystkie te teksty ukazały się w "Chiduszu" – przyp. red.]
[3] Patrz: Torah Queeries, David Brodsky, parsza Wa-jiszlach.
---
PRZEKAŻ DAROWIZNĘ

---