Sylwia Chutnik
---
Piszę dziś o kobietach, o żydowskich twórczyniach i o języku jidysz. Piszę dziś o naszym literackim dziedzictwie, którego nie znamy i o które nie dbamy. Podobnie jest z większością autorek, których twórczość zawarta została w zbiorze "Moje dzikie kozy". I dlatego antologia poetek jidysz jest tak ważna.
Trwa festiwal popularności Zuzanny Ginczanki. Niemal w tym samym czasie ukazała się książka Jarosława Mikołajewskiego o podróżach po nieznanych lądach jej twórczości, antologia wierszy pod redakcją Izoldy Kiec oraz tom pokonferencyjny wydany przez Muzeum Literatury. Z kolei Muzeum Historii Żydów Polskich Polin wykorzystało sylwetkę poetki w swojej kampanii "Masz to po mnie", gdzie wskazywano na wspólne losy polsko-żydowskie. O Ginczance napisano: "Żydówka, Polka, warszawianka, feministka, poetka". Odważnie, podoba mi się.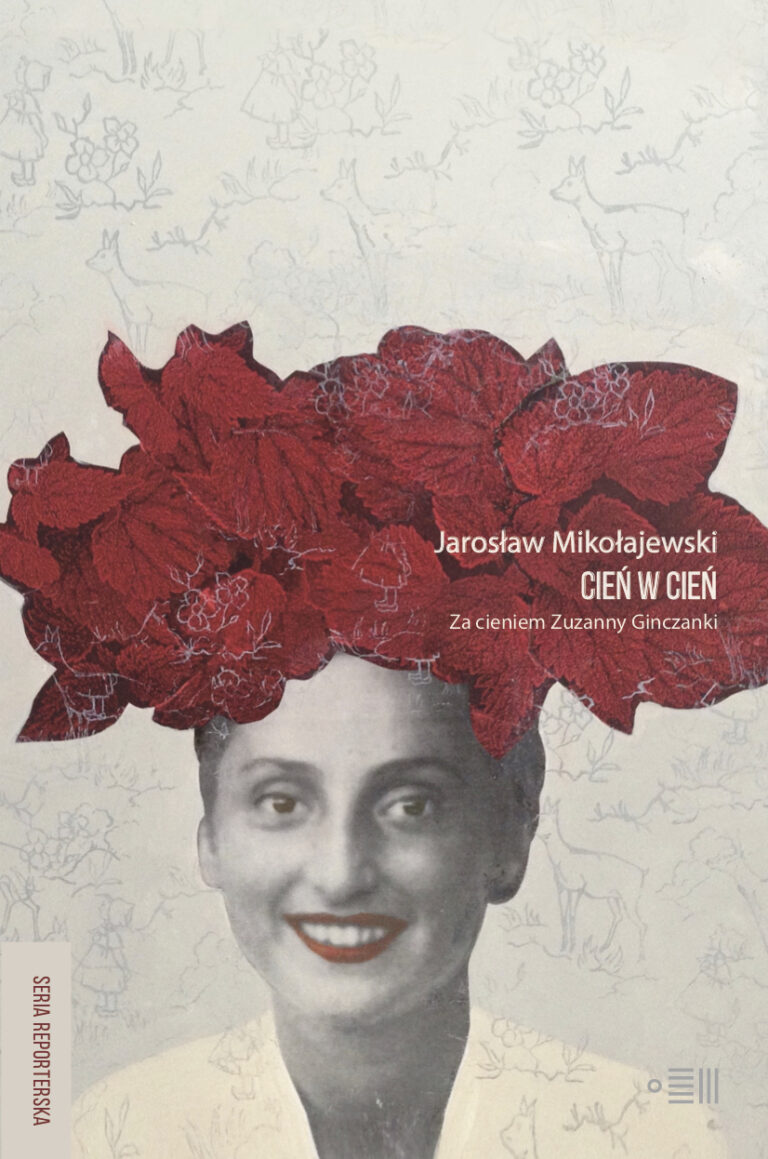 Bo przecież "kwestie tożsamościowe" są zawsze problematyczne. Po pierwsze dlatego, że jest to sprawa zmienna i płynna. Raz czujemy się kobietą, a raz facetem, czasem myślimy o sobie jako o matce, a czasem zwycięża w nas rockowa piosenkarka. W kwestii pisania w jidysz i bycia polską Żydówką, Żydówką polskiego pochodzenia, Żydówką mieszkającą w Polsce (i tak dalej) to już w ogóle trudna sprawa. Nawet pisanie wielką lub małą literą oraz kolejność wymieniania narodowości bądź jej zupełne pomijanie to sprawa ważna i ciekawa pod wieloma względami. Najchętniej zapytałabym więc samej Ginczanki, jak o sobie myśli i kim jest. Niestety, nie żyje. Przyjmijmy więc, że piszę dziś o kobietach, o żydowskich twórczyniach i o języku jidysz. Piszę dziś o naszym literackim dziedzictwie, którego nie znamy i o które nie dbamy. Podobnie jest z większością autorek, których twórczość zawarta została w zbiorze "Moje dzikie kozy": większość z nich znana była dotychczas w dość wąskich kręgach badaczek i badaczy. I dlatego antologia poetek jidysz (zwana pieszczotliwie przez niektórych "dziką kozą") jest tak ważna. Opasłe tomiszcze trudne jest do podsumowania. Redaktorki różnorodność autorek i ich utworów próbują okiełznać, umieszczając wiersze w rozdziałach tematycznych. Mamy więc tradycje i Torę, modlitwy i miłość, szafę i lustra. Dzieci, dom, podróże. Cały wachlarz społecznych i osobistych doświadczeń. Możemy rozłożyć go jako wspaniałą poezję i dozować sobie po trochu. Możemy również spojrzeć na teksty jako antologię "samoświadomą", gdzie "królowe słów" opowiadają nie tylko o sobie, ale i pokazują zmagania z tekstem.
Do tego drugiego odczytania niezbędny jest wstęp autorstwa Karoliny Szymaniak, z którego pochodzą cytowane określenia. Znajdziemy w nim herstorię tłumaczeń i podróży w głąb tekstów, a także samych autorek. Jest również trzeci trop: to chór kobiet, które – oprócz tego, że łączy je posługiwanie się tym samym językiem i podobne pochodzenie – różnią się między sobą właściwie wszystkim. Są jak solistki, które dorwały się do mikrofonu i śpiewają wielogłosem. A jednak antologia stanowi spójną pieśń. Tytułowe dzikie kozy (to tytuł wiersza Rukhl Fishman) są niepokorne. "Brykają, fikają" i trudno jest za nimi nadążyć. Jednak czasem dają się "chwycić za bródkę". Na chwilę. Ale jest to cudowne, sensualne doznanie.
Jeszcze inne uczucia wzbudza na przykład kategoria "Między kobietami", gdzie poetki skupiają się na związkach między córką a matką, siostrzeństwem czy szacunkiem wobec starszyzny. Mieszanka czułości, respektu i tęsknoty przywołuje nie tylko obrazy straty i strachu z czasów Zagłady, ale jest też uniwersalną pieśnią o matrylinearności i kontynuacji pokoleniowej.
Z kolei cykl "Pisząc" zainteresował mnie jako pisarkę w szczególności. Już otwierający wiersz Rukhl Fishman działa na wyobraźnię: "Jak słońce na rozpalonym karku / jak pioruny po deszczu / ostre i czyste / nieuniknione – / nadciągają wiersze". Ech, gdyby tak do mnie nadciągały teksty jak pioruny po deszczu…Więcej jest jednak ciekawych porównań w tej części antologii. Na przykład u Rywki Basman Ben-Chaim wiersz można połknąć niczym "słodko-gorzką słoneczną pomarańczę", a u Ester Szumiaczer jest "jasny jak śnieg", a w jego ciele tkwi "księżyca kwiat". Z poezją się rozmawia, prosi się ją, błaga, oczekuje czegoś od niej. Słowo zaś może być "jabłkiem, śliwką i snem" (znowu u Ben-Chaim). Może mieć też znaczenie niemal polityczne, jak w prowokującym wierszu Ireny Klepfisz, która stara się odpowiedzieć na "dzisiejsze postawy wobec jidysz". Czemu ma się pamiętać ten język, mówić w nim i go używać. W podtekście: czemu poetki mają się nim zajmować i kto w ogóle o to pyta? Bowiem "mówić całe życie jakimś językiem to rzecz niebłaha", jak pisze Rachela Bojmwoł. W kontekście całej antologii to kwestia podstawowa.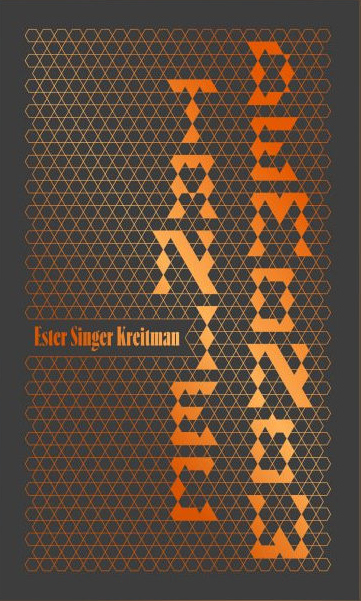 Do wyliczanki odkrywanych ostatnio twórczyń dorzucę jeszcze Ester Singer Kreitman i jej powieść "Taniec demonów". Podobnie jak "Moja dzika koza" została wydana przez niewielką oficynę, więc tym bardziej należy jej się wsparcie. Książka jest perfekcyjnie przygotowana pod względem edytorskim. Zresztą dla obu z tych tytułów kwestia tłumaczenia to sprawa tak samo ważna, jak główny temat. A tym głównym tematem jest odzyskanie pisarek i poetek tworzących w jidysz. Jest to gest, za który osobiście chciałabym podziękować.
W przedmowie autorstwa Natalii Moskal do "Tańca demonów" opisana jest historia samego tłumaczenia książki i problemów z powtórnym wydaniem powieści (pierwotnie ukazała się w 1936 roku). Ale nie chciałabym, aby "Taniec…" był odbierany tylko jako ciekawostka translatorska czy "powieść siostry Znanych Pisarzy" (Isaaca Bashevisa Singera, laureata Nagrody Nobla, i Israela Jehoszui). Główna bohaterka, Dwojrele, to trochę alter ego Ester. Niezrozumiana od najmłodszych lat i traktowana przez ortodoksyjnie religijną rodzinę (a zwłaszcza jej męską część) jako zbyt wygadana. Taka, która ciągle słyszy, że nie zostanie nikim, co najwyżej matką i gospodynią domową. I taka, w której buzuje krew i która chce przebić się ze swoją wrażliwością ponad patriarchalny sufit. Chociaż akcja powieści toczy się przed wojną, to wiele ze scen mogłoby mieć miejsce i dziś. Kreitman uważana jest przez krytyków i krytyczki literackie za jedną z pierwszych feministycznych autorek żydowskich. Do historii przeszła jednak przede wszystkim jako autorka epistolografii i poezji. Teraz możemy wreszcie poznać ją jako prozatorkę.
Wiele jest smaczków w "Tańcu demonów". To głównie odzywki facetów w stronę Dwojrele: że przestanie cierpieć na ból serca, jak wyjdzie za mąż, bo wtedy "nerwy okażą się luksusem". Że jest dziwaczką, uzurpatorką, niewdzięcznicą i wariatką. Wszystkie te dyscyplinujące komentarze nie przeszkadzają jej jednak w próbach przetrwania w otaczającym ją świecie. Jako pisarka musi oszaleć – albo tak siebie kreować, aby znaleźć dla siebie margines do życia i edukacji.
Bez znajomości tych tekstów będziemy uboższe i ubożsi o wiedzę na temat jidyszowej części naszej kultury. Dlatego też postuluję czytanie kontekstowe, gdzie nasze lektury będą mogły zrobić znaczeniowe pętelki do innych książek lub dzieł kultury. W ten sposób, po pierwsze, znajdziemy swój własny trop w zalewie tysiąca książek wychodzących na polskim rynku, a po drugie, zobaczymy pewne zjawiska czy sensy w odpowiedniej scenerii.
Czytajmy więc:
— "Moja dzika koza. Antologia poetek jidysz", wybór i opracowanie Karolina Szymaniak, Joanna Lisek, Bella Szwarcman-Czarnota, przełożone przez dziewiętnaście kobiet, Wydawnictwo Austeria, Kraków–Budapeszt–Syrakuzy 2019.
— Ester Singer Kreitman, "Taniec demonów", przeł. Andrzej Pawelec, Fame Art Books & Music, Lublin 2019.
— Jarosław Mikołajewski, "Cień w cień. Za cieniem Zuzanny Ginczanki", Dowody na istnienie, Warszawa 2019.
— "Zuzanna Ginczanka. Poezje zebrane 1931–1944", pod redakcją Izoldy Kiec, wyd. Marginesy, Warszawa 2019.
— "Swojskość. Obcość. Różnorodność. Wokół Zuzanny Ginczanki. Tom pokonferencyjny Muzeum Literatury" pod redakcją Agaty Araszkiewicz, Bożeny Keff, Joanny Pogorzelskiej, Warszawa 2019.
---
Sylwia Chutnik – pisarka, publicystka, działaczka społeczna i promotorka czytelnictwa. Doktor nauk humanistycznych. Autorka m.in. powieści "Kieszonkowy Atlas Kobiet" [Ha!Art, 2008], "Dzidzia" [Świat Książki, 2009], ,,Cwaniary" [Świat Książki, 2012], "Jolanta" [Znak, 2015], "Smutek cinkciarza" [Od Deski do Deski, 2016] oraz książki historycznej "Warszawa Kobiet" [Biblioteka Polityki, 2011]. Członkini Związku Literatów Polskich i Stowarzyszenia Unia Literacka. Felietonistka ,,Polityki", "Wysokich Obcasów", ,,Gazety Stołecznej" i wielu portali internetowych. Współprowadziła programy literackie "Cappuccino z książką" i "Zapomniani – odzyskani" w TVP Kultura oraz "Barłóg literacki".
---
---